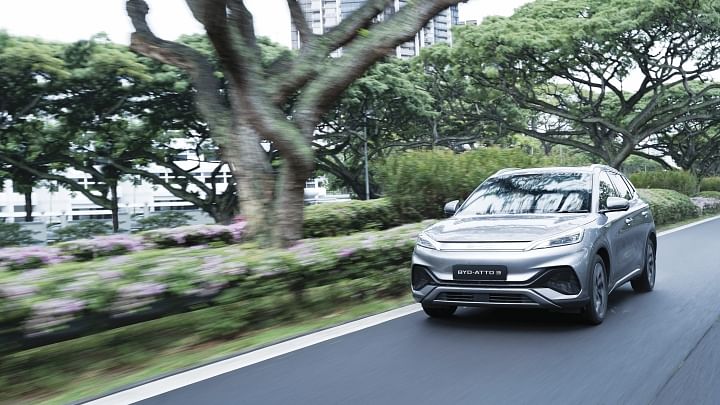 News
BYD Atto 3
BYD Atto 3
While many around the world have already made the shift to environment-friendly vehicles, Indians are just starting to appreciate the potential and usefulness of electric cars. In 2019-20, electric vehicle sales were up by 20%. Owing to this sudden interest, car manufacturers are coming up with new battery-operated vehicles almost every year. The choice of new electric cars on sale to consumers will continue to expand, as more manufacturers get on board with the technology in preparation for tightening emissions regulations.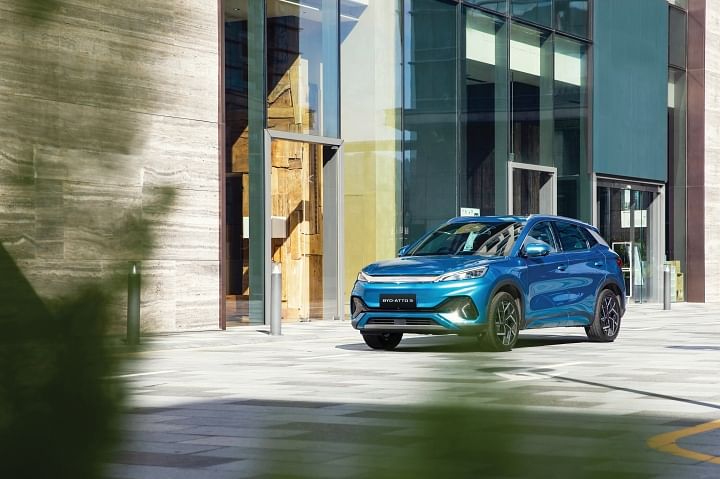 The Indian and global OEMs have started rolling out their EVs in India considering the potential of the market. BYD (Build Your Dreams) is not a household name in India, but globally, it is a huge player in the areas of tech, electronics, and EVs. In India, the company is present since 2017 by offering its electric buses. To enter the passenger car market and to bring its expertise in commercial and consumer EVs to the mass market, BYD launched its e6 MPV at the beginning of 2022. The all-electric MPV is designed to seat five in comfort, have plenty of space for their luggage and have a range of over 500km (claimed). To test the waters and also due to its sheer size, BYD offered e6 only to commercial fleet operators.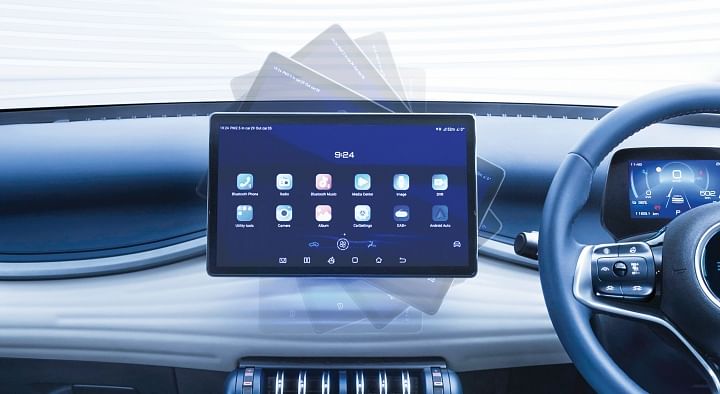 As the slice of the electric car pie is growing year after year, now BYD has brought its second product to the Indian market, the Atto 3, and this car will go into the hands of consumers, unlike the e6. In terms of design, BYD calls its design language 'Dragon Face 3.0'. The front profile looks sharp with the sloping roofline, while the raked rear windscreen looks sporty. The design looks quirky with the LED daytime running lamps. In order to place it between a sporty SUV and a crossover there are a lot of plastic claddings in the wheel arches and belt line. The 'C' pillar gets an interesting metallic fish-scale-like effect and the rear gets LED taillights that are sharply styled and give a distinctive appearance to the SUV. In terms of size, Atto 3 is longer and wider than the Hyundai Creta but visually looks smaller.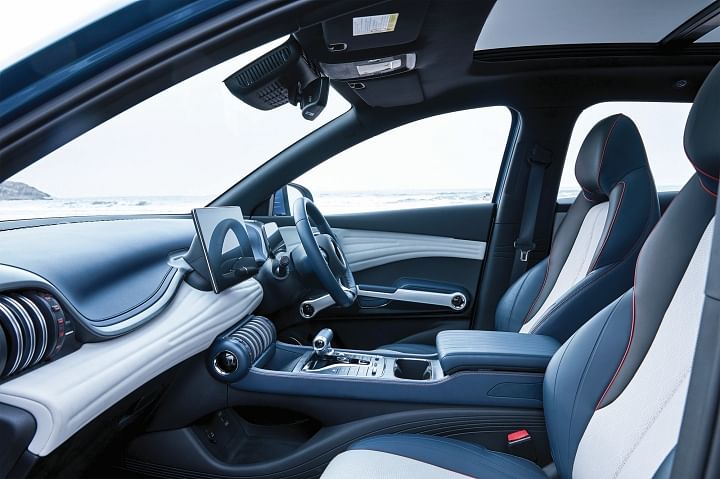 The cabin design is subjective, and it certainly stands out, though I am quite sure it'll polarise. The blue, cream and red colour scheme bring a real point of difference that stands apart from the drab grey and black cabins we are used to seeing. There's almost none of the in-vogue piano black trimming either, which is certainly a positive. There are plenty of interesting design elements, including the twanging elastic strings over the door pockets, oddly designed air vents, foamy, cream-coloured, and muscular-looking dashboard, and door handles mounted atop the speaker pods.
In place of a traditional instrument cluster is a 5.0-inch screen perched atop the column which I found perfectly legible. It shows your speed digitally, remaining range, tyre pressures, current power usage or rate of recuperation, lane-assist function, active cruise control settings, and front and rear collision warning. The centre tunnel features a gear shifter that looks to be inspired by a plane's thrust lever. Behind this are a stylish starter button, knurled roller dial for audio volume, and a bank of Audi-aping, sturdy buttons assisted by rocker switches.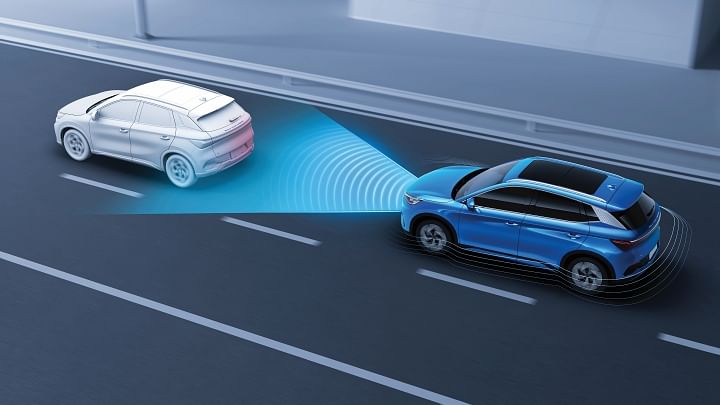 The real standout feature here is the Android-backed rotating touchscreen, which measures 12.8 inches and offered fantastic clarity and quick processing of inputs with almost no lag. As a party trick, it also spins 90 degrees with a button on the wheel, so you can view maps in portrait. The built-in dash cam, for one, is a feature all cars should get, it's a great addition, and the 360-degree camera is clear and even gives you a ghost image of the vehicle you can peer through.
Along with a standard-fit wireless charging pad, the Atto 3 has USB-A, USB-C and 12V power up front. This is all located underneath the centre console. Storage options include the concealed section below the gear shifter which is helpfully backlit at night, a centre console deep enough for a big water bottle, and a decent glovebox. There's also a rubbery wireless charger pad below the vents. The front seats are well-bolstered and electrically adjustable as well. While the rear seats are quite good, with the good material mix maintained, ample legroom, and a totally flat floor enabled by the EV-only platform. The headroom is good enough at the rear despite the receding roofline, while the massive panoramic sunroof also takes away from the headroom.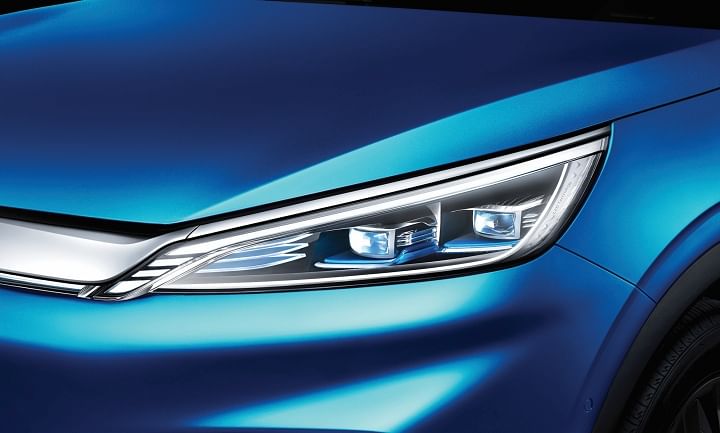 The tailgate is powered at the press of a button and reveals a 440-litre boot which expands to 1340L when you fold the back seats. However, the boot floor is quite high, which will be difficult when placing bigger pieces of luggage. Overall build quality seems to be quite good and solid, without any loose bits of trim or rattles to note. The BYD Atto 3 has been built using high-strength steel and was recently awarded a five-star safety rating by Euro NCAP. In Atto 3 there is the option to lock and unlock the vehicle using an NFC keycard with RFID technology, in addition to the key fob. The car comes with a Level 2 autonomous driving assistance system (ADAS) that brings features like autonomous emergency braking, adaptive cruise control, blindspot detection and lane departure warning.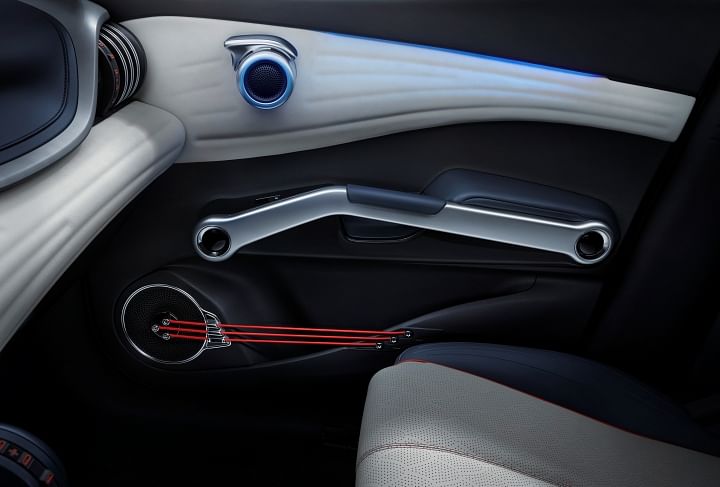 In terms of driving, once you press the accelerator you can feel the power delivery is smooth and instantaneous, as are all EVs, although urgent take-offs in which you stab the throttle might elicit a bit of front wheel spin. With 150kW and 310Nm going through the front wheels, the Atto 3 gets along well enough for the application. The power for the motor comes from the 'BYD Blade' in-house battery using lithium iron phosphate chemistry – the same as a Tesla Model 3 – with a distinct cell arrangement. According to BYD, the Blade battery aced the tough nail penetration test without overheating and it also passed other extreme tests when it was burnt, crushed, bent and even heated in a 300degC furnace. The battery was even overcharged by 260%. None of these tests resulted in a fire or explosion.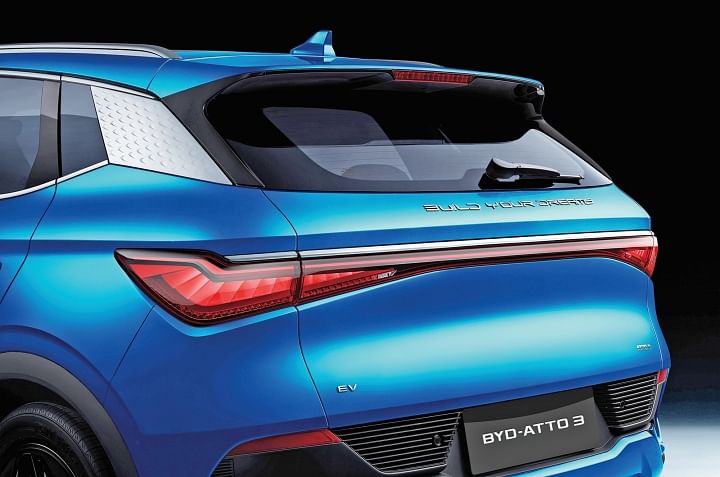 It's nicely tuned overall, with the suspension set up to absorb the sort of imperfections that you regularly come across. The Atto 3 uses conventional MacPherson strut front, and multi-link independent rear suspension, and it's tuned to be very soft and pliant, offering decent levels of isolation from expansion joints and cobblestones. But with larger hits and wallows, the weight can also get a little bit out of control at times. The degree of refinement is quite impressive, with minor wind noise from the side mirrors.
The Atto 3 has a 60.48kWh battery pack that, according to ARAI, delivers a healthy driving range of 521km. On an 80kW DC fast charger, the Atto 3 can go from 0 to 80% in 50 minutes. BYD for a limited time will provide customers with a 7kW AC home charger, along with a 3kW AC portable charging box for charging external electrical appliances. The battery, motor and controller all have an 8 years / 150,000 km warranty, which keeps things trouble-free on the ownership side.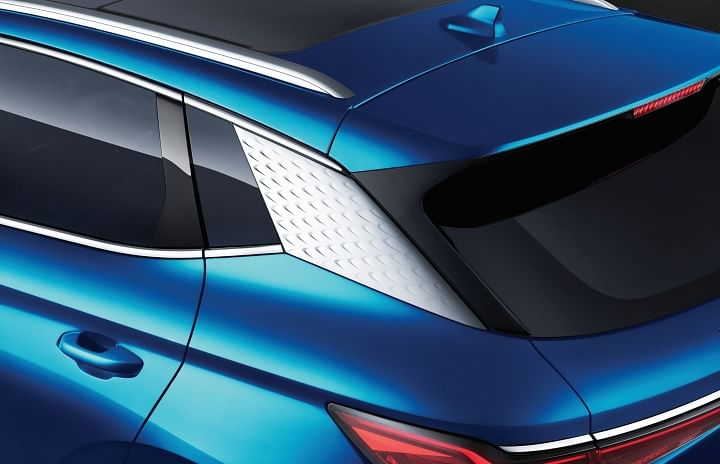 BYD is huge and well-established, and you get a sense of that expertise and experience from spending time with the car. The build quality feels good, the ride quality is also solid, and there's a good level of space and comfort on offer inside. Atto 3 currently comes as an SKD (semi-knocked down) and it is priced at Rs 34 lakh (ex-showroom). Compared to its competitors it is priced on the higher side, however, it will be one of the best-value electric offerings currently in India and going forward if the demand picks up, the company may consider local assembly in the future.