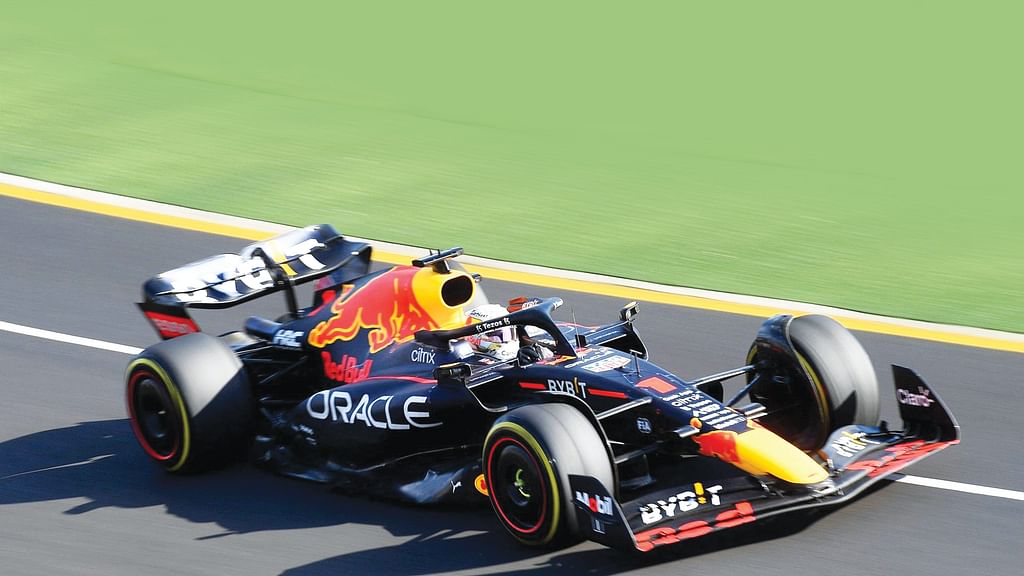 News
Formula One 2022
Formula One 2022
It didn't end as dramatically as 2021, but the 2022 Formula 1 season delivered many incredible moments. From Max Verstappen's record breaking 15 wins to Kevin Magnussen's historic pole; Ferrari's struggles to Mercedes' comeback; The retirement of a quadruple champion to the goodbye of an 8-time GP winner, it was a season that gave us everything. Let's go back into the racing lane...
The Regulations made an instant impact!
The regulation changes made ahead of the 2022 season, played a huge part in the title race and in the standings all through the table. Red Bull & Ferrari were the only teams to manage the 'Porpoising effect' and extract the performance out of the car. Defending Champions Mercedes struggled and they couldn't even get back to the title race midway through the season. Teams like McLaren, Alpha Tauri had poor seasons compared to 2021.
In the 2021 Formula 1 World Championship, a total of 6 teams stood on the podium, whereas only 4 sides got that opportunity this time. Mercedes achieved the podium 9 times lesser than the championship winning 2021 season. McLaren's count came from 4 to 1, courtesy of Lando Norris' brilliant drive in Emilia Romagna GP. The retirements of Max Verstappen & Carlos Sainz helped his cause too! Alpha Tauri endured a season to forget as they finished ninth with just 35 points. In 2021, they ended up sixth with a whopping 142 points.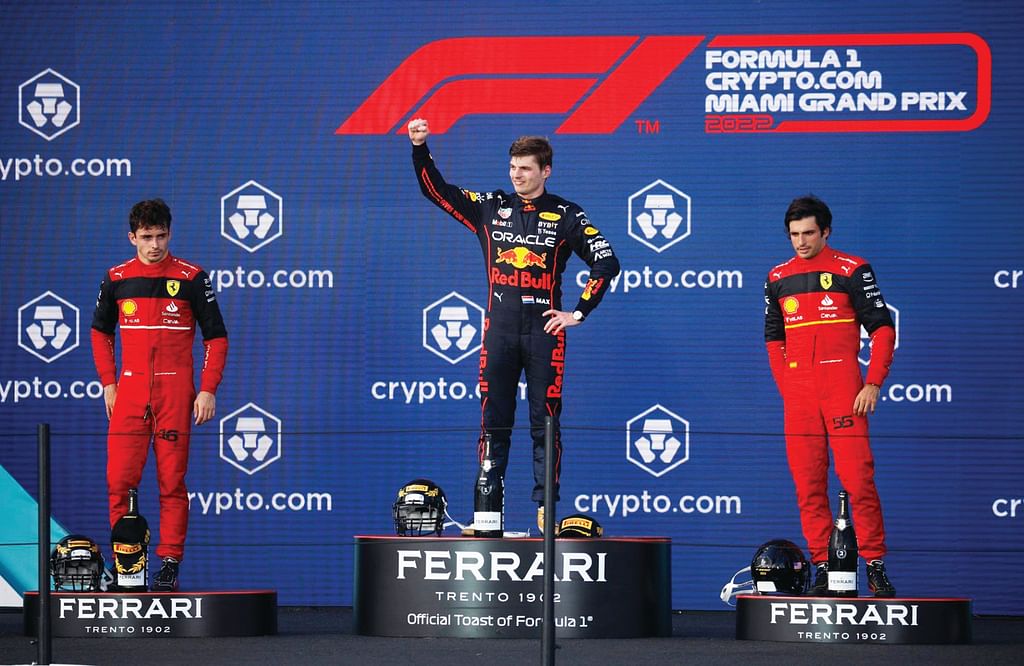 Number of Podiums: 2021 & 2022
Mercedes 28 & 17
Red Bull 23 & 28
Ferrari 5 & 20
McLaren 4 & 1
Alpine 2 & 0
Alpha Tauri 1 & 0
Verstappen's domination
The 2022 Formula 1 season wasn't hard for Max Verstappen who won the 2021 title in the very last lap of the last race. Right from the start, it was considered the battle between him and Charles Leclerc. The two title contenders went neck to neck in the very first race making fans' expectations go sky high! But his unfortunate retirement at the end and that of his teammate Sergio Perez's raised questions about the reliability of the RBPT power unit.
Even though he won the second race in Saudi Arabia, the same power unit issue happened in Australia and he had to retire again. Leclerc on the other hand won in Bahrain & Australia to increase his lead from the Dutch driver to 46 points. When everyone thought that was going to be a competitive season, Verstappen raised the bar to a whole new level!
His incredible run of results started at the fourth race in Emilia Romagna. Starting from there, he won 5 of the next 6 races. He stood on the podium (3rd place) in the other race too! When he started winning, Ferrari and Leclerc started losing the plot and the points. And by the end of race no 9, Verstappen went 49 points ahead of Leclerc. The 2021 champion finished 7th in the Great Britain GP, but went back to his winning spree. He won 5 of the next 6 races again and by the end of the Italian Grand Prix, he led Leclerc by 116 points. Even after that, he won 4 races and finished the season with a record breaking 15 victories!
Beyond his incredible driving, Max has shown better composure than in the previous seasons. He preferred saving his tyres instead of overtaking the frontrunner. That's the reason, this season became easy for him.
Max Verstappen 2022 season
Races 22
Points 454
Wins 15
Podiums 17
Poles 7
Fastest Laps 5
Retirements 2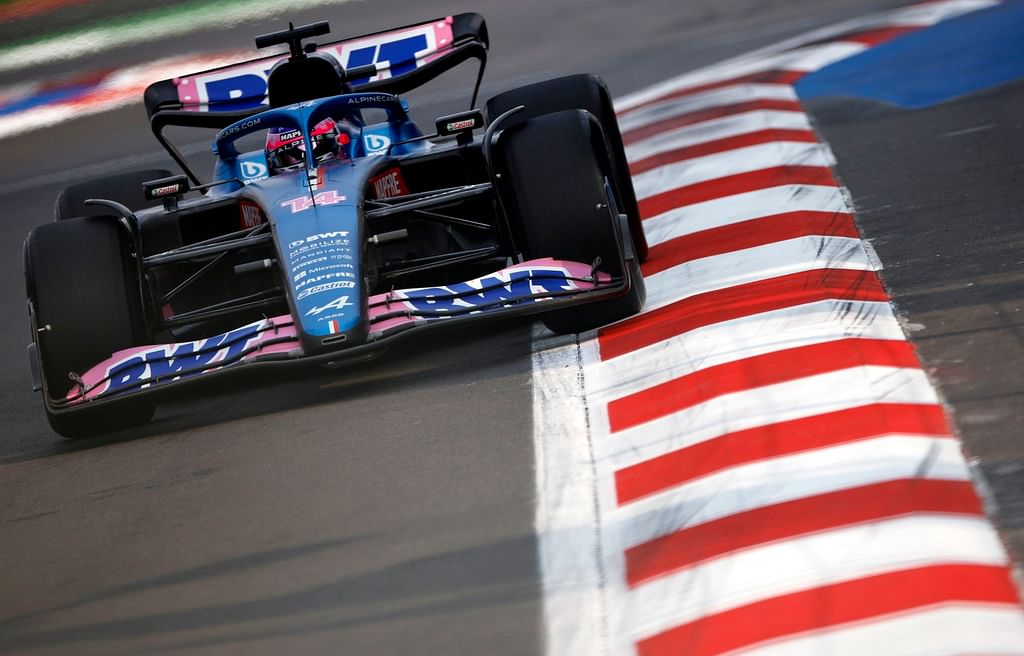 The Struggling Horse and the Prancing Bull
Ferrari started the season so well but managed to find different ways to screw things up. This season from Ferrari could be documented as the most messed up season. In France, Carlos Sainz was penalised 5 seconds for Unsafe Release. Because of that, he lost 5 positions and ended the race fifth. The mistake they made in Hungary was so juvenile. They fitted medium tyres to Charles Leclerc after the pit in a race where the Monegasque started with mediums. Since FIA rules state that a driver should use at least 2 tyre compounds in a dry complete race, Ferrari had to call him in for an extra pit stop. Because of that Leclerc finished sixth and clearly lost a podium place!
In Belgium, the Ferrari pit crew wasn't even ready with the tyres when Sainz came into the pits. Also, he got his second penalty of the season for Unsafe release. This time he lost 3 places. Ferrari stacked the two drivers in the pit back-to-back in Monaco and the home boy lost some valuable time there.
The entire season went on like this and even midway Leclerc has to concede the World Championship title to Max. If not for Max's reluctance to let his teammate Perez go past him in the last race, Leclerc would've lost even second place in the overall driver standings!
Meanwhile, Red Bull was in complete control of their season. They were right with the majority of their calls from the pit timings to the tyre compounds. They knew what they were doing! That's why Verstappen could win races even when he was starting from P7, P10 and even P14. Their strategy calls were recognised by the entire Formula 1 World as their Senior Strategy Engineer Hannah Schmitz became an internet sensation overnight. Despite Verstappen being incredible on wheels, its Red Bull's outstanding decision making that made life easy for the Dutchman!
Red Bull vs Ferrari
Rank 1 & 2
Points 759 & 554
Wins 17 & 4
Podiums 28 & 20
Pole positions 8 & 12
Fastest Laps 8 & 5
Retirements 5 & 9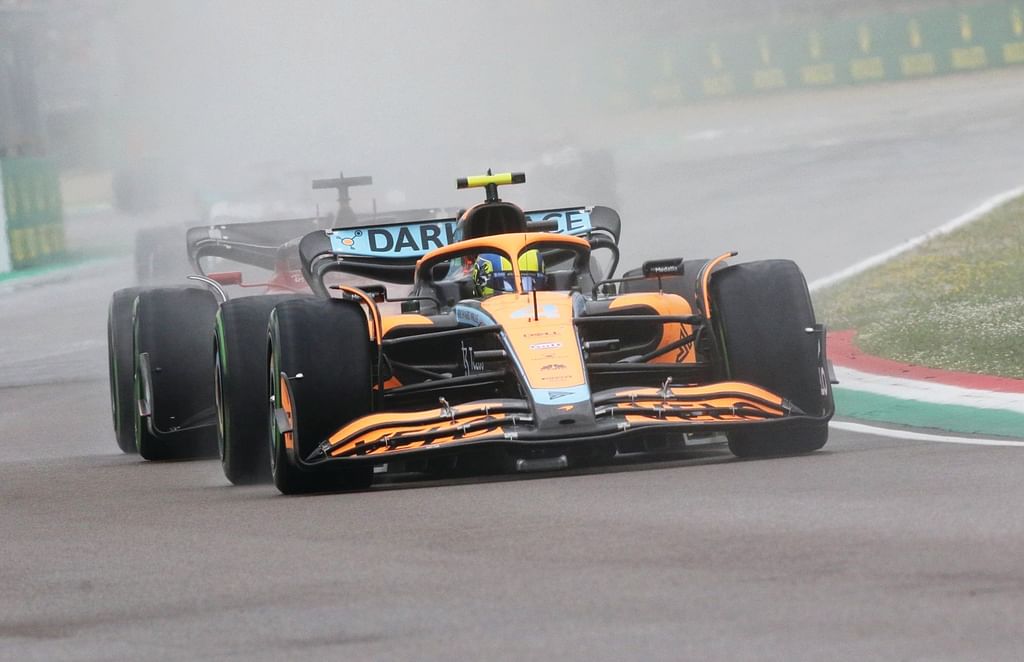 Mercedes was struggling to cope with the regulation changes at the start of the season. After starting the season as defending champions, they stood on the podium only thrice after 7 races. But once the season progressed, they were consistent with their performance and they started standing on the podium regularly. In back-to-back races in France & Hungary, both Hamilton & Russell stood on the podium. In the team's favourite circuit in Sao Paolo, they finished 1-2. The initial struggle meant Mercedes were the third best team all through the season and it was seen in a simple fact that their drivers came third in 10 of the 22 races!
George Russell started his first season as a Mercedes driver very well. He was even outperforming Lewis Hamilton in some of the races. He finished in the top 5 in 19 of the 22 races. He won his first Formula 1 race in Sao Paolo and stood on the podium 7 other times. He also came fourth in the driver's championship after overtaking Carlos Sainz.
George Russell vs Lewis Hamilton
Rank 4 & 6
Points 275 & 240
Wins 1 & 0
Podiums 8 & 9
Pole Positions 0 &0
Fastest Laps 2 & 4
Retirements 1 & 2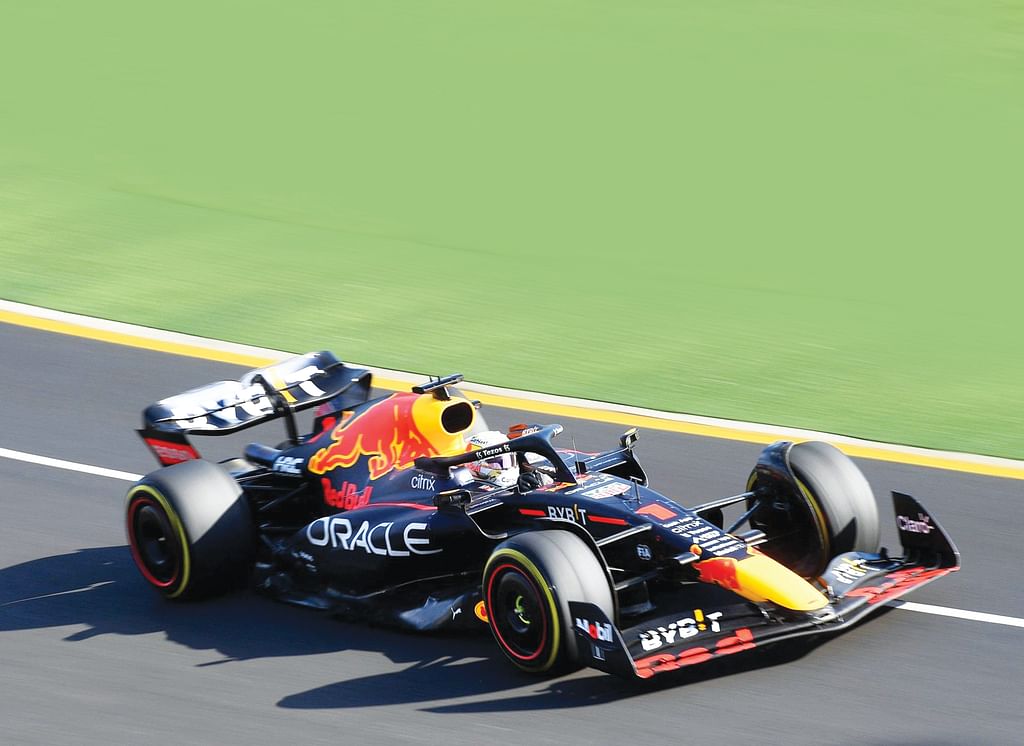 The Departures & Changes
Four-time World Champion Sebastian Vettel brought an end to his Formula 1 career at the end of this season. He finished his last season as an Aston Martin driver in 12th place after collecting 37 points in 22 races. His very last race came to a dramatic end with a 10th place finish and a point. In his 300 Formula 1 race entries, Vettel registered 53 victories and snatched 3098 points. He stood on the podium a staggering 122 times.
This season ended being the last one for Williams' Nicholas Latifi too. The Canadian got just 2 points in his last season and will be replaced by Logan Sargeant in 2023. Oscar Piastri will replace 8-time race winner Daniel Ricciardo in McLaren. Ricciardo, who didn't get a race seat for 2023 joined Red Bull as a reserve driver. Like him, Mick Schumacher who lost his Haas seat to Nick Hulkenburg, signed as Mercedes' reserve driver.
Aston Martin replaced Vettel's seat with another multiple World Champion Fernando Alonso. The Spaniard's seat in Alpine will be taken by Pierre Gasly and Nick de Vries will take over his Alpha Tauri duties.