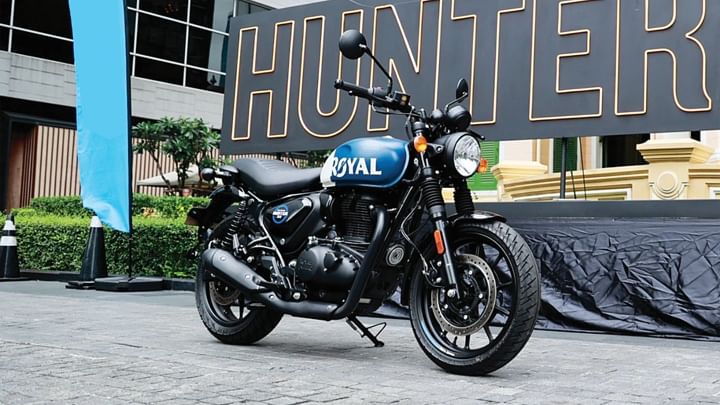 News
Motor Vikatan Awards 2023
Motor Vikatan Awards 2023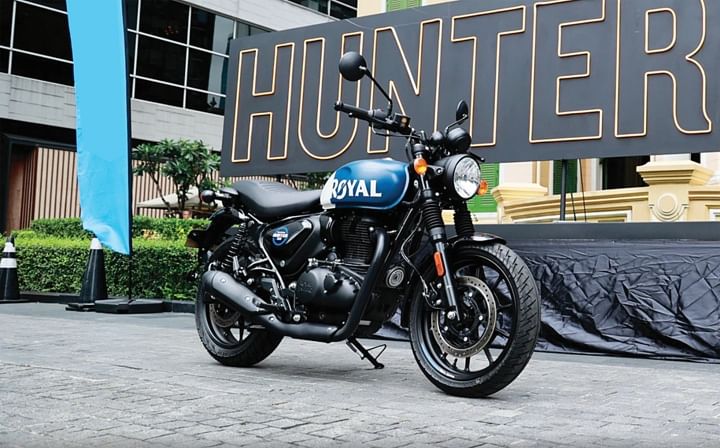 Royal Enfield Hunter – Bike of the year
Suggested for a long ride, no vibration and it suits the needs of lady riders too. Less power (20bhp, 27Nm), less weight compared to Classic by 14kgs. Many features like tripper navigation, dual channel ABS, broad tyres which have good grip and 790mm seat height satisfy even non-RE fans and customers. The Hunter is meant for buyers who want to enter the Royal Enfield fold and don't want a motorcycle that's intimidating or cumbersome to ride. Priced from Rs 1.50 lakh-1.69 lakh, the Royal Enfield Hunter 350 offers great value proposition. Hunter is attractive and affordable motorcycle and it has hunted many hearts in the competitive world and it is the bike of the year 2023.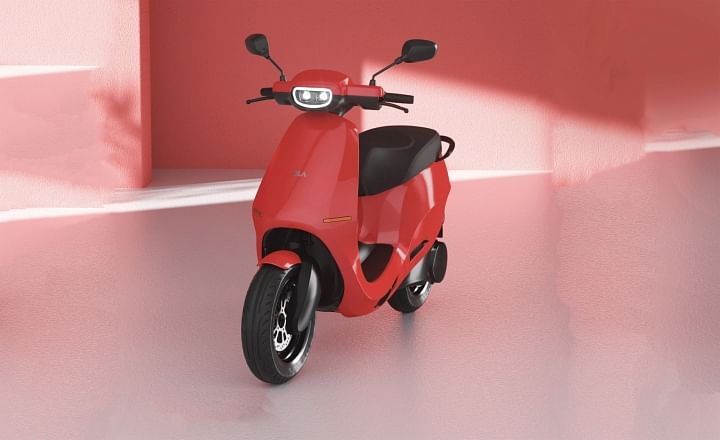 Ola S1 – Electric scooter of the year
Ola S1, the cheaper version of Ola S1 Pro debuted with a price tag of Rs. 99,000/- (ex-showroom) received a good response from the customers. While the Pro model has a 4kWh battery, the S1 has a 3kWh battery. S1 Pro takes 6 hours of charging with a top speed of 115 kmph, the hyper mode in S1 takes 5 hours to charge and has a top speed of 90kmph in the sport mode. As both have a 5.5W motor and 8.5kW peak output, their performance is the same. It comes with features like cruise control, navigation, a 7-inch TFT touch screen, Bluetooth connectivity, music and reverse mode. The weight is 4kg less (121 kg) when compared to Pro. Customers don't need to be shy with the S1 model as there are 220/180mm discs, 12-inch wheels, CBS braking system like in the S1 Pro. It gives the feel of a top-end model. Congratulations Ola S1.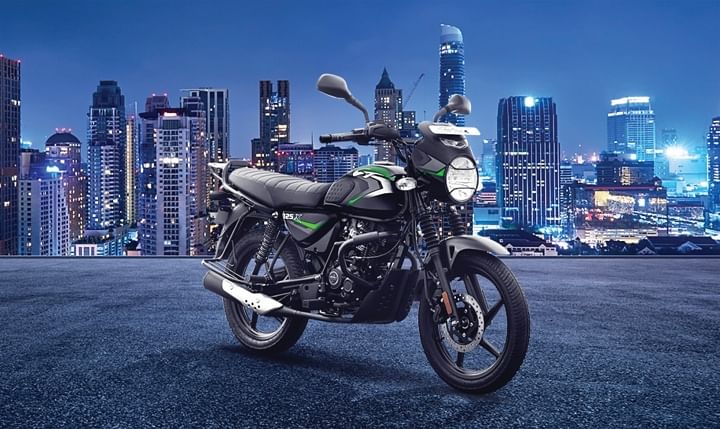 Bajaj CT 125X – Commuter bike of the year
The Bajaj CT 125X is a great deal in the price and mileage of a 100 CC bike and has 150 CC riding capability. The 8000 rpm @10.9bhp power and 5500rpm @11Nm torque (CT 110 X – 2.3bhp, 1.2 Nm more) give pleasure riding in the city. No special features are experienced as it is not a premium bike. The USB port in the handlebar shows Bajaj's generosity. Though it doesn't have a smooth start, the engine kill switch still has not failed to attract the villagers. The longer seat and the price (Rs. 93,000/- for 125CC) should have impressed them a lot. This Bajaj CT 125X bike is a piece of evidence for good mileage and value for money. It is the commuter bike of the year.
Bajaj Pulsar N160 – Executive bike of the year
This bike is for a person who wishes to buy a 250CC motorcycle at a cheaper price. The engine of the N250 has been replaced with a smaller one and Bajaj has presented this executive bike to the customers. Its power-to-weight ratio is heavy in this segment (154kg) still it is best in real-time performance. This engine is smooth and has a light clutch. Handling at high-speed is also good. Even in the lower variant bike, it has a 37mm fork, single-channel ABS gives you a safe ride. It is the executive bike that one wishes to ride in style and comfort.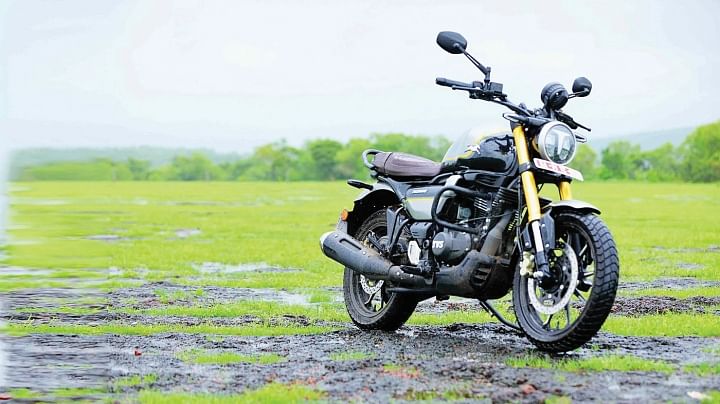 TVS Ronin 225 – Retro bike of the year
TVS Ronin looks like a mix between a scrambler and cruiser and bit of an enigma, as it doesn't really fit into any particular category. Riders were surprised to see a cruiser from TVS. This Retro is inspired by Scrambler and Neo retro bikes and has attracted riders. This retro bike is not a high-speed cruiser. Easy to ride and its performance in the city and short gear shift are the plus of this bike. Compared to RE 350 Classic the peak torque output is faster. Apart from retro style, Ronin has good acceleration and 181mm ground clearance adds more flavour to it. The golden-coloured USD fork, big chain drive cover, high swept-back handlebars, alloy wheels, and the 14-litre tank, gives a look of a mini Harley Davidson to this TVS Ronin and it is the retro bike of this year.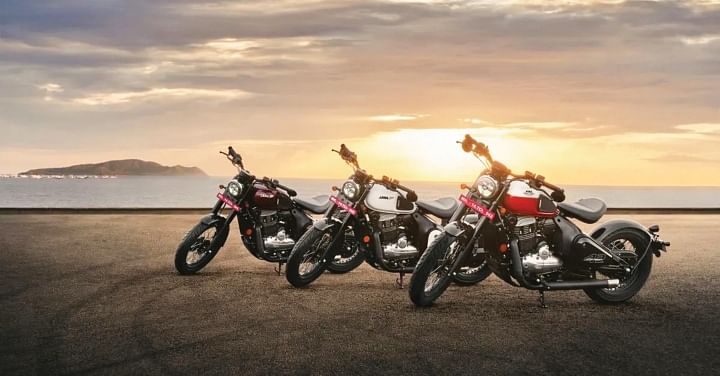 Jawa 42 Bobber – Design of the year
This bike looks like an American bike when we look in the ads. The single scooped-out seat and chopped fender are superb. The exhaust gets a chrome treatment, the tank pads, and the LED from the Yezdi Roaster are the main attraction for the riders. The tubular cradle frame accommodates the rear shock absorber which can be adjusted up to 7-steps. The 280/240 mm disc with dual-channel ABS is an added advantage. The 750mm seat height is a big gift. Full LED lighting, LCD instrument cluster, two-way adjustable seats, small luggage rack in the rear, hanging mirrors in the handlebars are classy features. This Rs 2.30 lakh motorcycle has captured the market of single-seater bikes. With dual channel ABS and practicality, this neo-retro roadster bike is the coolest design of the year!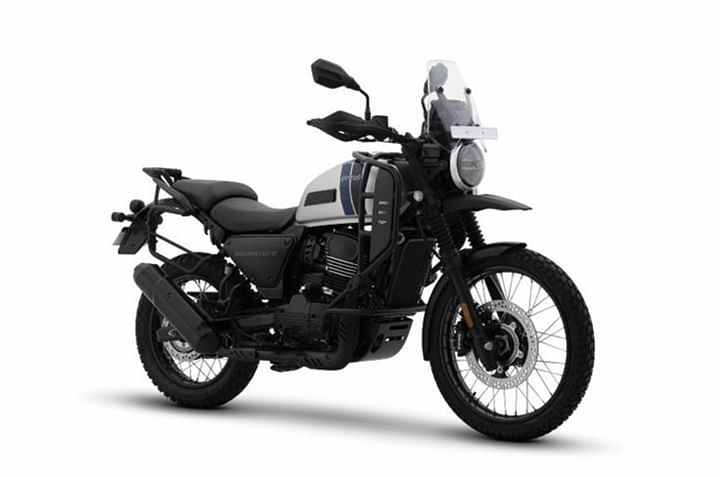 Yezdi Adventure - Adventure bike of the year
This part was tough for the readers as there are so many people who are using this segment of bikes like Suzuki V-Strom, RE Scram 411, Hero Xpulse 200 Rally, and Yezdi Scrambler. Comfort plays the number one role in this Yezdi Adventure. Compared to Himalayan it has a full digital display screen. The display gives the feel of a car with full LED. ABS on this Yezdi are a wow factor. This off-roader has a great suspension. The 200/180mm tyres give a good adventure with nil back pain. Due to 220mm ground clearance, it aptly suits off-roading. It weighs 11 kg less than the Himalayan. The performance of Yezdi is 30.2bhp when compared to Himalayan (24.3bhp). With 6-speed, 1 extra gear and half a litre of extra capacity in the petrol tank compared with the Himalayan, this Yezdi Adventure is really an adventure bike of the year.