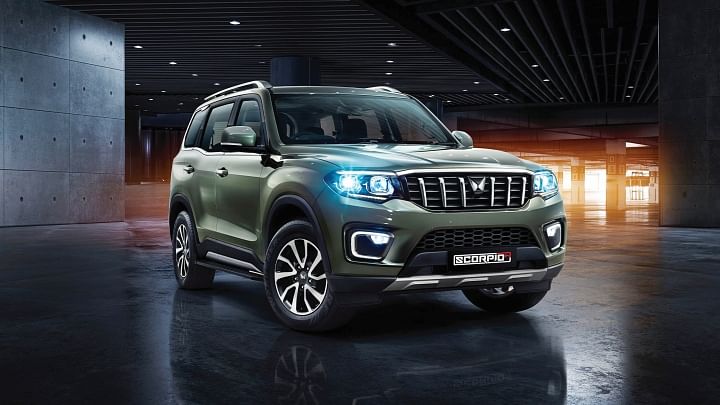 News
Motor Vikatan Awards 2023
Motor Vikatan Awards 2023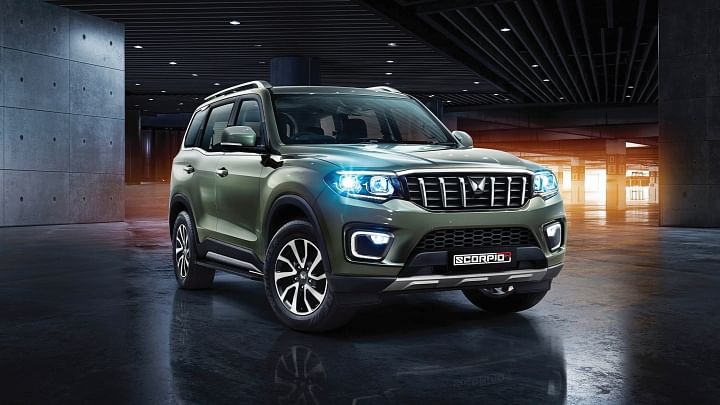 Mahindra Scorpio N – Car of the year
When Mahindra announced the booking of this car, there were 25,000 bookings in a minute and it crossed 1 lakh in half an hour. The success of the car is known from this. The Scorpio N comes with an all-new suspension, double wishbones up front and a five-link set-up at the rear, the latter using a Watt's Link set-up. While other SUVs were fuel-consuming, Scorpio N came up with mStallion and mHawk turbo diesel/petrol engines. The features list has gotten a big upgrade on the Scorpio N, and the biggest news is the 8-inch touchscreen, wireless phone charger, a sunroof, dual-zone climate control, engine stop/start, keyless entry and go, auto headlamps and wipers, powered adjustment for the driver's seat, drive modes in the diesel versions, and off-road drive modes in the 4WD versions. The Scorpio N gets front and rear parking sensors, and though not quite the full 360-degree system, front and rear cameras. The move upmarket has brought with it the expected suite of features and creature comforts, and there's really not much you could say was missing from the package. The biggest advancements, however, have been made in the cabin and under the skin. The cabin genuinely feels like it could give SUVs from a segment above a run for their money when it comes to fit, finish and material quality and the suspension, handling and overall dynamic package feels far more sophisticated now. Like luxury, SUV and so many dimensions of this car make it the best car of the year.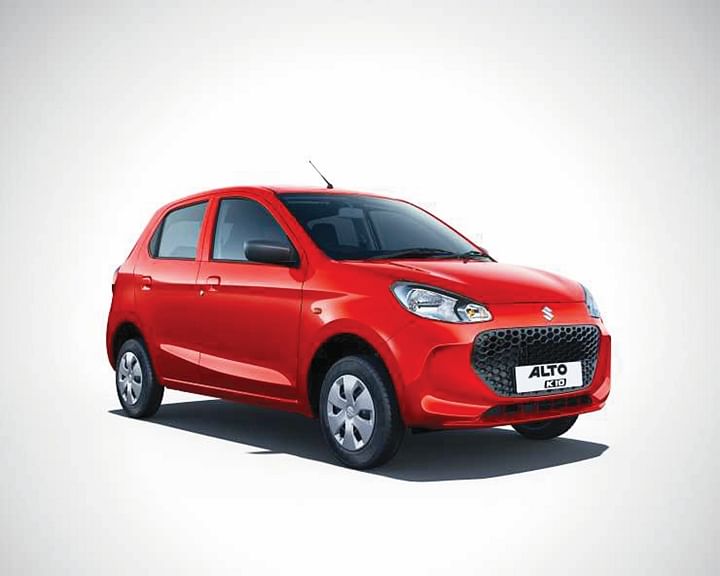 Maruti Suzuki Alto K10 – Best entry level hatchback of the year
Consumers are happy with Maruti for its service and maintenance. Really speaking, the service expense for a hatchback car (K10) in Maruti is cheaper than the RE bikes. This K10 has a peppy 1.0-litre 3-cylinder petrol engine with good smoothness. The manual and also the AGS (Auto Gear Shift) are the favourite of lady drivers. With much less vibration of a 3-cylinder, 67bhp engine, a 5-speed, smooth gearbox gives a peppy ride. This is not a highway or a mountain car. The appeal of this small car for the city and easy parking skills and good headroom/legroom for a big ride, 214-litre boot space is really great. Claimed mileage is 24.09 kmpl and the real-time mileage is 17 kmpl. What more is required for a budget and entry-level car? So, this is the best entry-level hatchback of the year.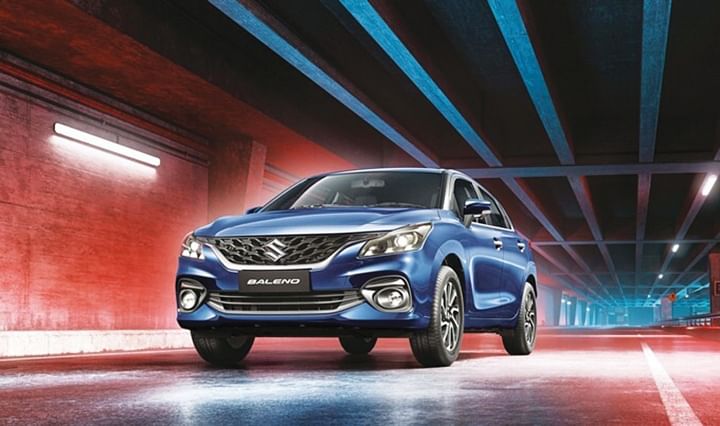 Maruti Suzuki Baleno – Best premium hatchback of the year
Toyota Glanza also competed in this segment. But the readers voted for this Baleno. The spacious cabin is a big plus. It is often thought that the safety features are less in Maruti. But the top variant of this Baleno comes with 6 airbags, ESP, AMT variant, hill hold assists, and disc brakes, which is the big wow factor. The K12N engine is very new. For better mileage output than CVT, the AMT has been given. Premium means comfort. LED headlights, DRL lights as in XL6, Smart play pro+ 9.0-inch touchscreen infotainment system (7.0inch in lower variant), Alexa, voice command system, 6 speaker Arkamys surround system, auto headlamp, cruise control are the key features of this car. The heads-up display and the 360-degree camera make this a premium car.
Citroen C3 – Best compact SUV of the year
A big challenge car. Readers have voted for this car as an SUV, hatchback or crossover. Citroen is a hatchback with a twist from a French company. It does the job of big SUVs with ease. With 6-speed manual, 1.2-litre turbo petrol is the big hit. It gives pleasure to drive this car with a 180mm ground clearance. It also gives the feel of a mini off-roader. The 15-inch wheel, driving position, good cushion everything gives satisfaction to the drivers for just Rs. 8 lacs. The 315-litre boot space and 10.2-inch screen android auto/ apple car play are also a plus. Hope to see an automatic gearbox in C3 facelift.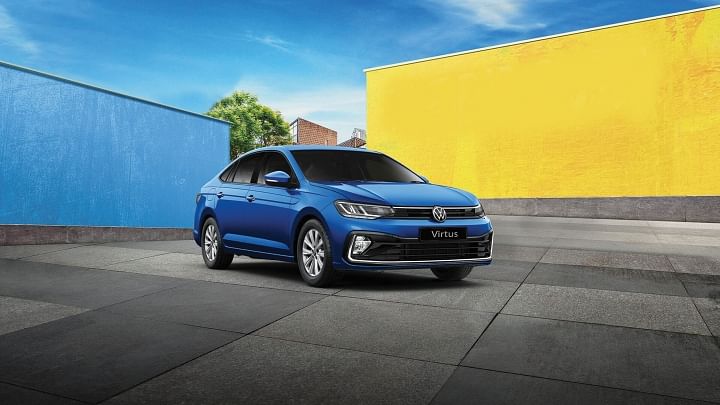 Volkswagen Virtus – Best Midsize sedan of the year
If you want a fun-to-drive car, then it is obvious you have to go for Volkswagen. Virtus, the 4th car developed under the India 2.0 project also has a fun-to-drive character. This car is the rebirth of the Volkswagen Jetta. Readers voted in a lot of numbers for Virtus in spite of cousin Skoda Slavia due to its well-built and classy-looking interior, driving dynamics and, of course, plenty of performance, whether you choose the 1.0 or 1.5 TSI. Built on the MQB AO IN platform it's very comfortable and well equipped, it feels solidly built and it importantly has all the essential safety features. The 1.5 TSI gets loads more power – a very strong 150hp, and a huge 250Nm; the automatic gearbox here is a seven-speed DSG twin-clutch unit. The 179 mm ground clearance gave a little off-roader feel. The fit and finish on the dash impress, even more, is that almost everything you touch is made of high-quality materials. It also comes with a host of features that are practically useful. It is definitely a good mid-size sedan at the right price. The Virtus is a car that Volkswagen has got right. Congratulations Virtus.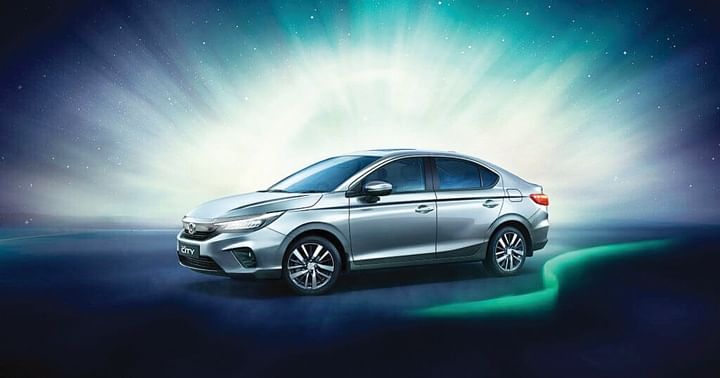 Honda City e:HEV – Technology of the year
The hybrid technology of this car is really a wow factor. With 26.5 kmpl as claimed mileage, Honda has kept its promise to give more than 23 kmpl on city roads. The swap between electric and petrol mode makes us feel surprised with this hybrid technology. Its refinement is like an electric vehicle and the low carbon emission (89.5km/km CO2) is really super. The flaw is its boot space (306 litres). Seat comfort, ground clearance (165mm), and driving comfort make this car amazing. A mid-size sedan with hybrid technology at Rs. 21 lakhs, make this Honda City e:HEV the best technology car of the year.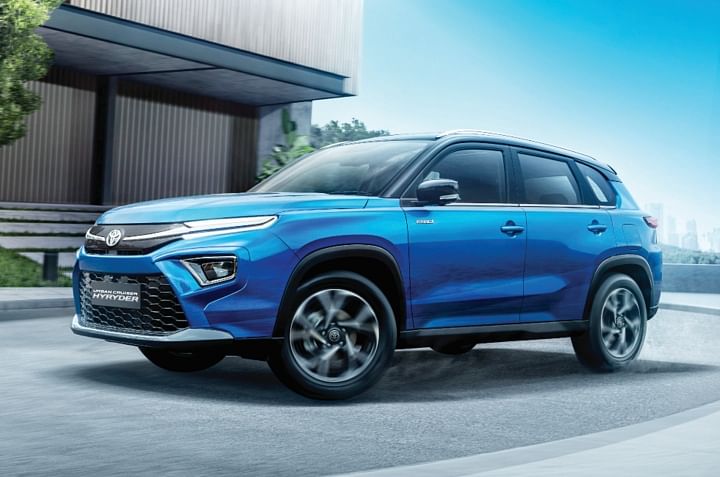 Toyota Urban Cruiser Hyryder – Mid size SUV of the year
Though their entry is delayed, Toyota has come out with a bang with Hyryder. It has all the requirements of an SUV. With a ground clearance of 210mm, Maruti K15C engine, and its own hybrid technology the car has great overall experience. The manual gearbox and all-wheel drive set-up in this Hyryder meet all the needs of an off-roader. The 0.76kWh lithium-ion battery pack along with the 80bhp electric motor works brilliantly. This makes the wheel rotate and charges itself during the drive. It has a strong hybrid so you can drive in the electric mode to save fuel. People who don't want hybrid mode can opt for a mild hybrid version. Since Toyota Hyryder is cheaper by rupees one lakh compared to the Honda City e:HEV, Hyryder has earned good customer feedback and it is also our best mid-size SUV of the year.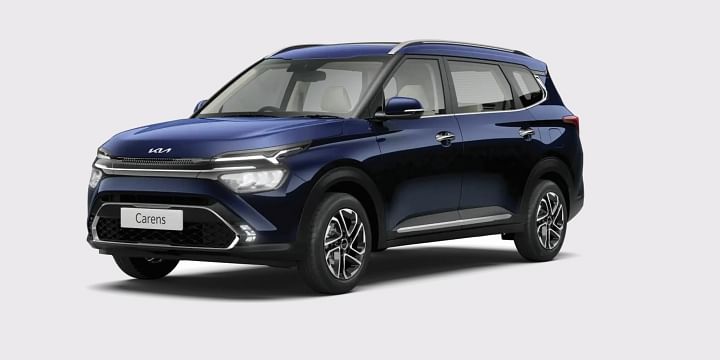 Kia Carens – Best MPV of the year
An MPV needs more cabin space, third-row seating, safety, engine options, and necessary comforts. All these are definitely satisfied by Kia Carens. This is the big wheelbase car in this segment with 2780mm. Kia has called this as a 'Recreation Vehicle'. With a ground clearance of 195 mm it doesn't hit the speed breakers even when 6 people travel. The third row needs to be really spacious and Kia has satisfied this. In a single touch, we can reach the 3rd row which is a big plus for the ingress and egress in an MPV. Kia Carens is a well-rounded package which offers all the features of a high-end car at a price point that is easy on the pocket. It makes for a very smooth drive and offers the space and comfort that one needs from a family car. The Carens fares very high on the safety scale with airbags and other safety features in all the variants. The 7-seater version makes for a comfortable ride for large Indian families with its roomy cabin and added features. With the availability of diesel and petrol engines, and manual and automatic options to choose from, Kia Carens priced between Rs 17-20 lakhs on-road with a 7-seater capacity, made a small revolution in the MPV segment and it takes the best MPV of the year award.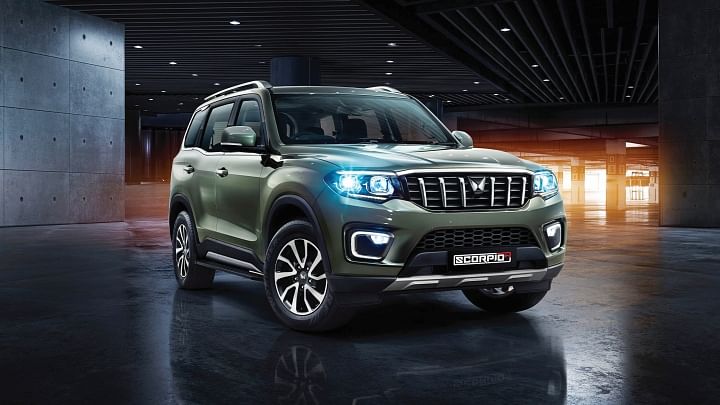 Mahindra Scorpio N – SUV of the year
None imagined that an SUV would receive the car of the year 2023 award. This SUV shines as a car also. What makes a success of a car is its many variants and customer options. From Z2 to Z8L, 6-seater and 7-seaters this Scorpio N can be bought from Rs. 12 lakhs to Rs. 19.19 lakhs ex-showroom price. It has solid build quality, off-road capability due to four-wheel drive, a smooth engine, and premium interiors makes this car even qualify for a premium SUV award. Instead of searching for features, it has surprised us with a lot of features. Engine/gearbox options, technology, driving quality, suspension setup, and colour options (especially the deep forest colour) have made the customers very happy. This Scorpio N is the Big Daddy of SUVs and has received the best SUV of the year award.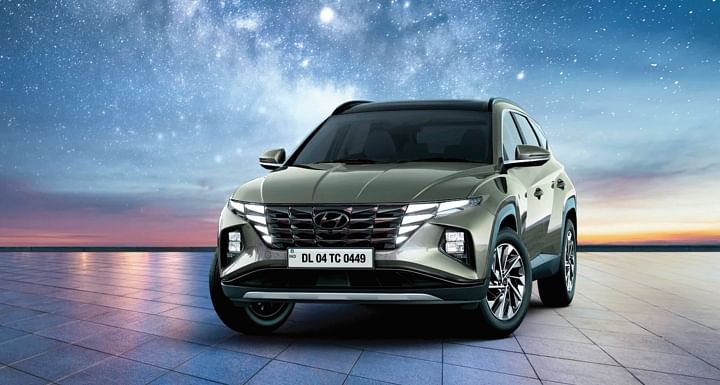 Hyundai Tucson – Premium SUV of the year
Premium means not comfort. Hyundai has come with Level – 2 ADAS with great premium in this Tucson. Seating space and luxury are the main pluses of this car. The steering is much improved when compared to Creta with a 10.25-inch digital screen, instrument odos cluster safety features give the feel of driving a Mercedes-Benz S-class. The front look is like building up a gold jewellery rack that makes the grill look premium. Note the indicators and the wiper, it gives the look of a fine-cut diamond with a Knurled finish. A big 540-litre boot space, petrol/diesel, 6-speed torque converter/8-speed torque converter automatic gearboxes, and an all-wheel drive option in the top-end model are the special features of Tucson. When you come across a Tucson on a road it gives the look of a Lamborghini Urus. Congratulations to Hyundai for such an amazing design.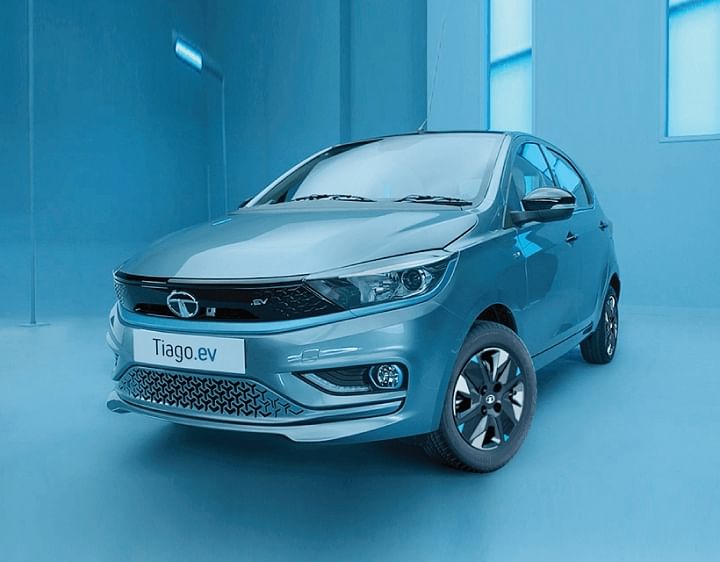 Tata Tiago EV – Electric car of the year
As a customer, we are mainly focused on the budget. An EV car at a price between Rs 10-13 lakhs means then it is Tata Tiago EV. In this affordable hatchback like in the costly Nexon SUV and in Tigor there is a Ziptron high voltage architecture, and permanent synchronised electric motor technology has been infused. With two 24kWh and 19.2 kWh batteries, Tigor gives a maximum of 74bhp power and 114Nm torque. There is also an option for people who wish to have less power in the low variant with a 19.2 kWh battery and a 61bhp power and 110 Nm torque. The claimed range as per MIDC (Modifies Indian Driving Cycle) is 250km as said by Tata but the real range is around 180km as per the customers. With the extra money spent on Tigor, if we buy a 50kW fast charger, it can be charged up to 10-80% in 57 minutes. It is Rs 5 lakhs less than Nexon EV Max. so Tiago EV has won the electric car of the year.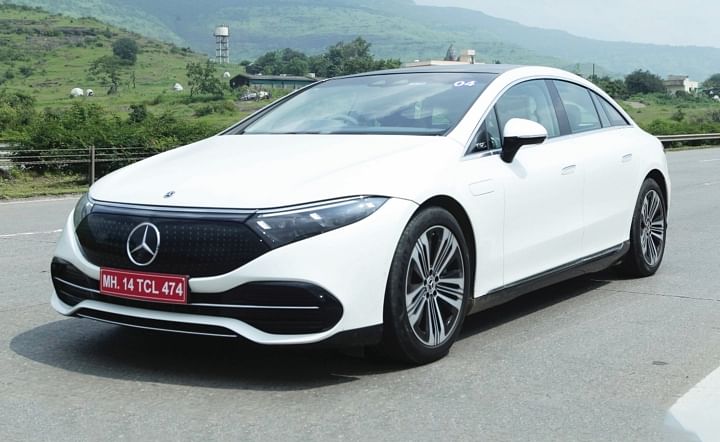 Mercedes-Benz EQS 580 4matic – Luxury electric car of the year
Mercedes-Benz EQS 580 4matic is one of the most aerodynamic cars in the world. The CD value (Drag Coefficient) is 0.20cd. It is designed in such a way that it tears through the air while driving and the door handle is also not protruding. There is another cool factor about this car is that it has back-wheel steering controls. The back wheels turn 10 degrees when the steering is moved. Mercedes- Benz has given an option of quick charging at 31 minutes for the 107.8 kWh battery. Benz EQS has also got fame as India's first car with a maximum km range of 857 km. The captain seats, MBUX tablet, cooled seat at the rear, and bigger wheelbase (3210 mm) gives the best feel for a luxury car. Cooled seat for drivers, massage seat and ADAS Level 2 system gives a lot of hope. Apart from small ground clearance, this EQS 4 Matic is the peak of luxury and it is the best Luxury electric car of the year.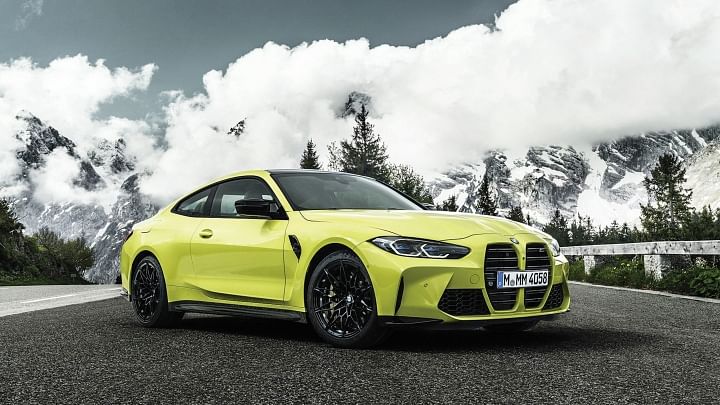 BMW M4 Competition Coupe – Performance car of the year
In performance, when it comes to AMG in Benz, it's M for BMW. When AMG and M compete for their performance, the final will be thrilling. The real competitor of the Audi Q5 Sportback car is this M4 Competition launched this year, with 150bhp power, 650Nm torque, and the 3.0 litre, six-cylinder petrol engine. BMW moved to an 8-speed torque converter from a 7-speed to match the Porsche Cayenne and Mercedes-Benz AMG GT Black. BMW also brought in the all-wheel drive as a standard option for the Indian market at a price of Rs. 1.44 crores ex-showroom. This M4 reaches 0-100 km speed in just 3.4 secs and 250 kmph and this is the performance car of the year.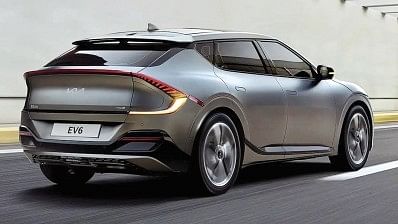 KIA EV6 – Design of the year
When we step into this KIA EV6, it gave a feel of a cockpit in the aeroplane. It is called the driver-oriented cockpit. Built on the firm's Electric Global Modular Platform (E-GMP) – that's shared with the Hyundai Ioniq 5 – the EV6 is a born-electric vehicle. Due to its smooth and flowing profile and at the top, the roofline blends into a spoiler that channels air above and below its surface while sprouting mini wings on each side aiding EV6 has a 0.28 coefficient of drag which is lower than the i-Pace's 0.29. The interiors get a good dose of innovation. Starting from the curved screen and driver-oriented dash give the EV6 a cockpit-like feel. The interior has a lot of handy and innovative storage spaces, like the floor console. The dark theme works well and the dashboard and centre console have a nice black and grey patterned finish to them, and in a nod to sustainability, the floor mats and door pads are made of recycled materials. The EV6 comes in rear-wheel-drive and all-wheel-drive options, both will be powered by a 77.4kWh lithium-ion battery unit. The EV6 can accept a very fast 350kW DC charge, which will see the battery go from 10 to 80 per cent in just 18 minutes. EV6 offers all the innovation of a born-electric car.