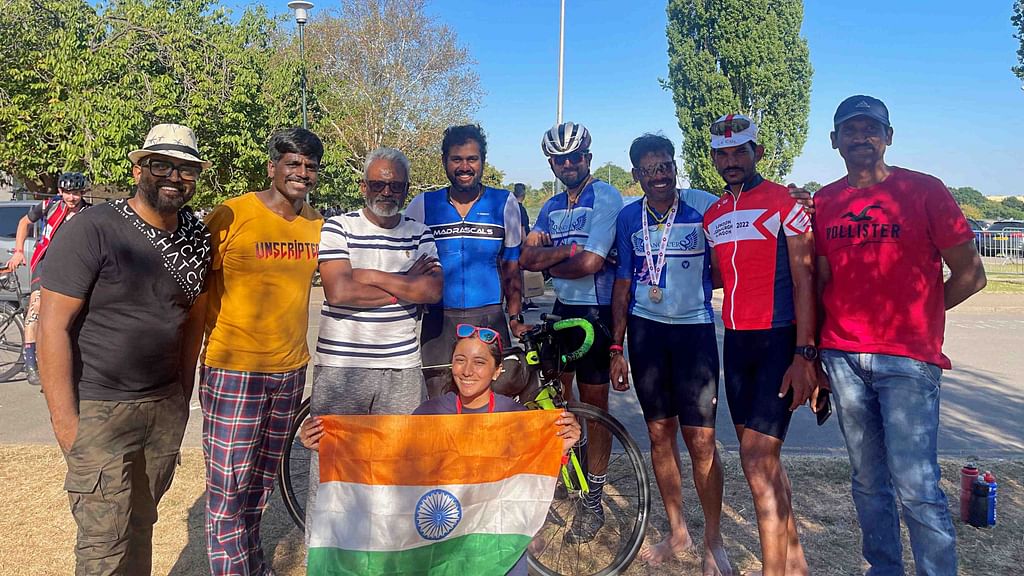 News
Cycle Pedal Power
Humans have an innate talent to endure for longer than most other creatures roaming planet earth | Cycle Pedal Power!
Humans aren't the strongest of animals on the planet, neither are we the fastest. We don't excel in any form of physical activity vis-à-vis the animal kingdom, except one. Endurance…
Humans have an innate talent to endure for longer than most other creatures roaming planet earth. And by endurance, we have conquered. Which is why even in this modern age, we still are fascinated with endurance sports. Even for us motorists. We have multi-day rallies, 24-hour endurance races, and for motorcyclists we have the Iron Butt Challenges. All focussing on our capabilities to endure.
This story of endurance is not powered by a machine. On the contrary, it is a machine powered by a human. Meet Arun Kumarasamy from Chennai, who recently rode the mammoth London-Edinburgh-London ride in the United Kingdom. He rode the 1540 km distance in an incredibly fast 102 hours and 25 minutes. The time includes breaks and breakdowns! In doing so, he became the fastest Indian to finish this gruelling ride. A ride which sees participation from around the world.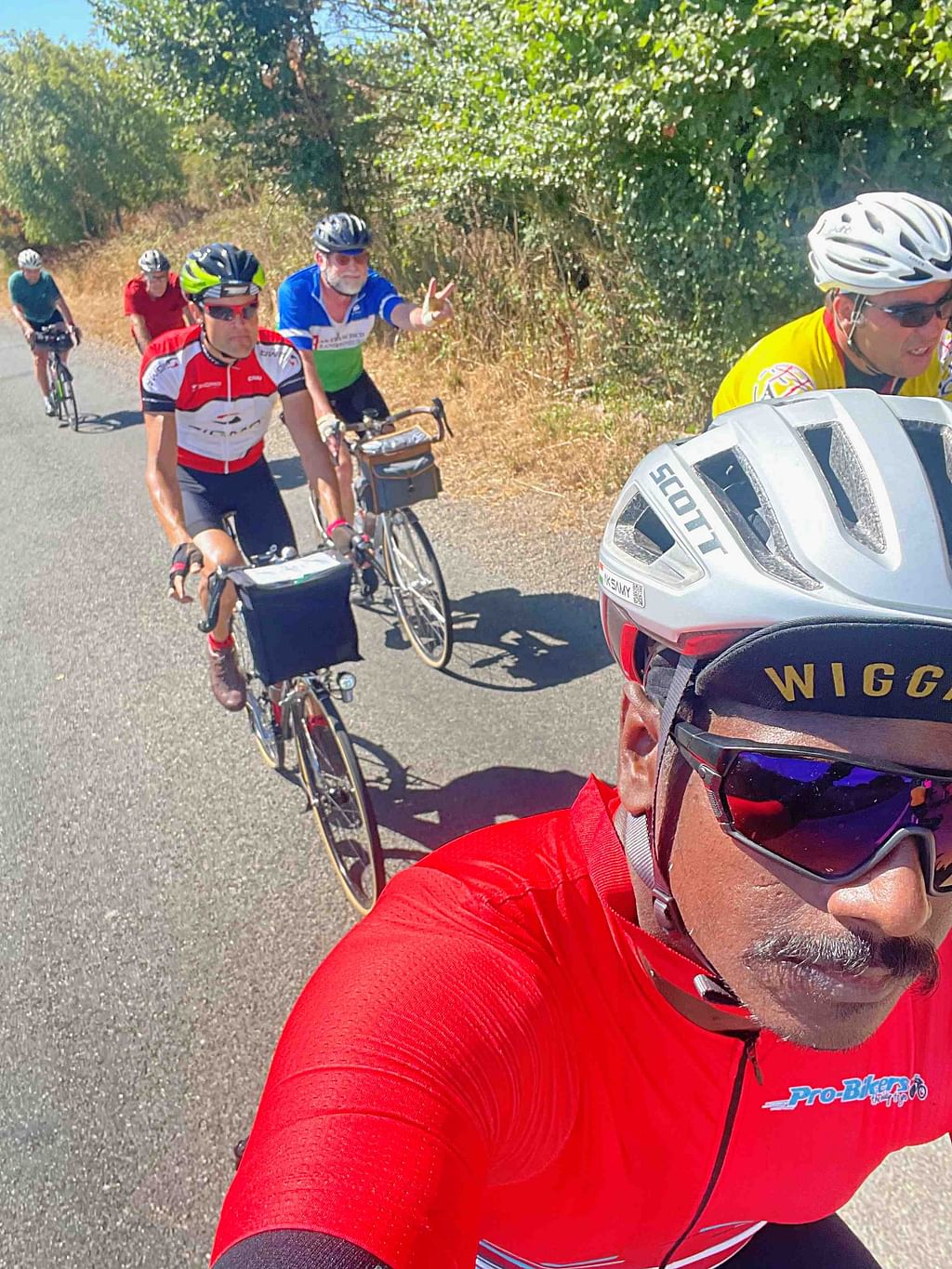 Arun, originally from the beautiful coastal town of Puducherry, is based in Chennai, where he works in the IT industry. This 40-year-old doesn't allow work to stop him from executing his punishing training schedule every day. All the hours of sweat he puts into training, is what makes him stronger during the event. Irrespective of the heat or rain, you will find Arun rolling down the roads of Chennai, riding as per his coach's instructions.
London-Edinburgh-
London 2022
For those of you who are unaware, LEL, as it is popularly known, is an endurance bicycle ride which has been conducted every 4 years since 1989. It is one of the toughest endurance rides around the globe. The ride format is different from a race, as you are not competing against fellow riders. You are only competing against the clock, since you have to finish the 1540 km ride in the maximum prescribed time of 125 hours while climbing a whopping 15000 metres.
The 2022 edition had around 1900 participants. With 150 people from India who had flown to the UK. Out of these 150, only 55 managed to finish the ride within the time limit. Among these 55, Arun was the fastest. No mean feat with the quality of riders present. It was all thanks to solid preparation.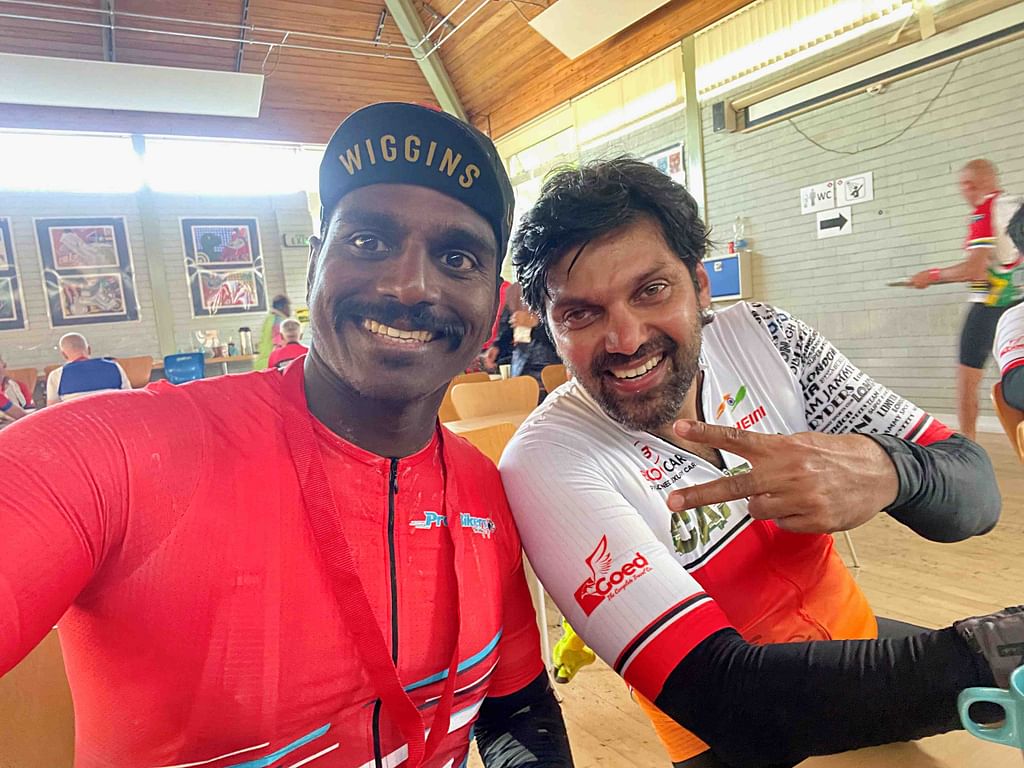 Preparing for LEL
Living in the flat and hot land of Chennai is the opposite of a perfect training ground for UK. The LEL route sees riders dealing with chilly 2 degrees at night and innumerable hills to climb. Training for LEL while being based in this coastal city was a massive challenge. Other than his extreme workouts to build cycling fitness, Arun also headed to the hills often. Ooty was a perfect training camp, the climbs and cold of Niligiris making it incredible to acclimatise. Arun also headed out to do many long rides in and around Bangalore. With the constant elevation changes, it greatly helped him tackle all those brutal climbs. Eventually, Arun spent a full year of dedicated training before attempting LEL.
Even then, he says, "Climbing was horrible. Nobody expected that kind of climbing. It was 20-24% gradients for 3-4 km. That was the toughest climb I have ever experienced." Another challenge this year was that England was suffering an incredible heatwave, which saw day temperatures spiralling towards 40 degrees centigrade. The only positive was that it didn't rain a single drop throughout the 5-day ride.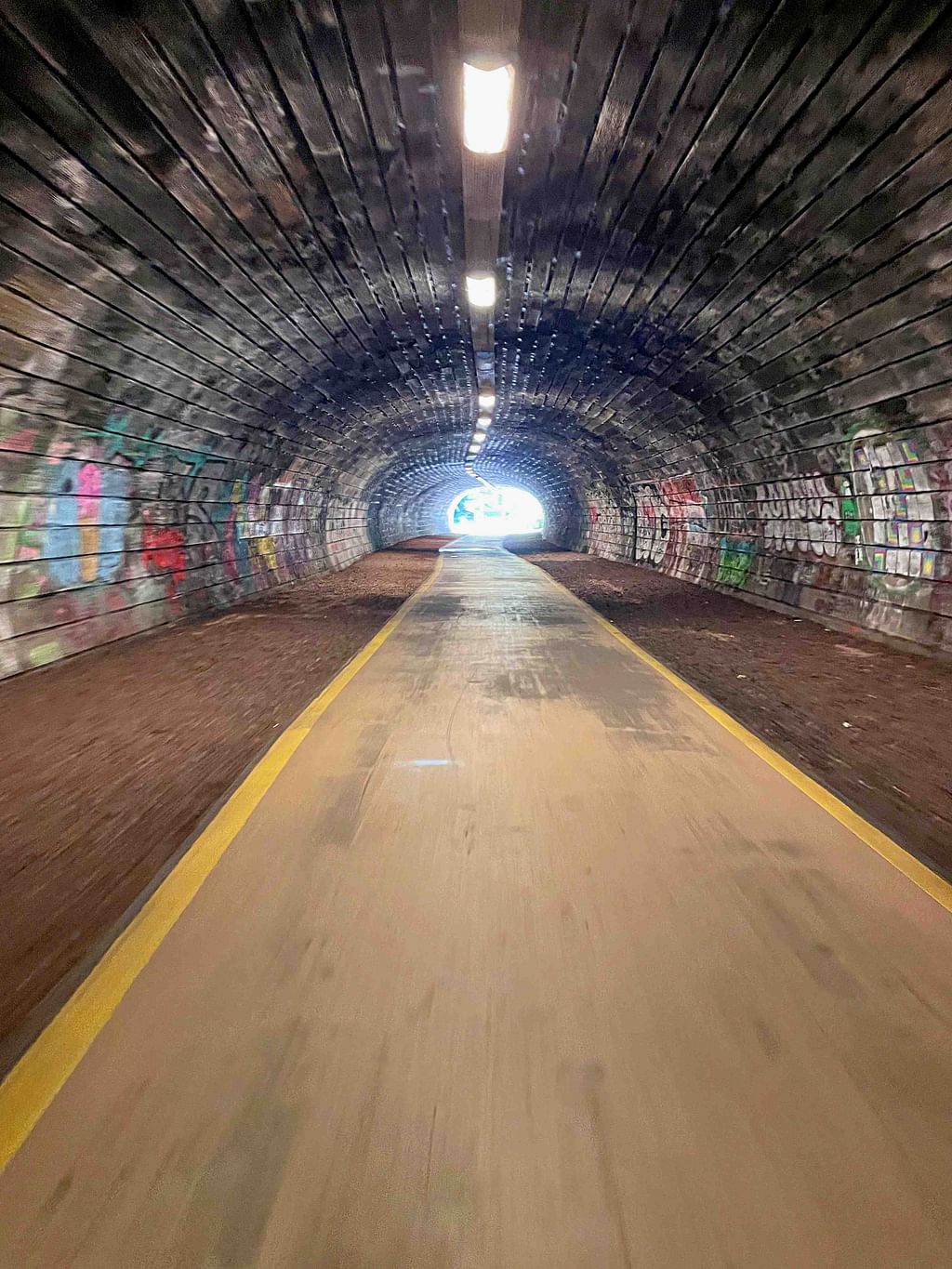 The Ride
During the ride, Arun had to stop at all the organiser's control points to get his card stamped, as well as to grab water and grub. Food was another challenge for most Indian riders. When you are exhausted and have barely slept, you long for home style food. Instead, you have to eat a very different cuisine. It might feel like a small detail, but it all adds up for cyclists who need nutrition. Fortunately for Arun, he is non-veg, so he didn't face as big a challenge as the vegetarian riders from India.
The beautiful countryside saw everyone ride through the day and night. Luckily that high up in the northern hemisphere there is a lot of daylight in summer. From 5 in the morning to 10 at night, there was enough light to ride while enjoying the view. Arun paced himself in the first half of the ride. Only at the mid-way point, which he reached in 38 hours, did he target finishing within 100 hours. But that wasn't meant to be. He had a mechanical, in which the crank on his bicycle broke and he had to run helter-skelter to source a new one. Unfortunately, there wasn't a replacement anywhere in the local stores. Eventually a friend removed the crank from his own bicycle and gave it to Arun, thanks to which he could finish the ride. But that mechanical lost him a few hours, which didn't allow him to finish in sub-100 hours. Such is life!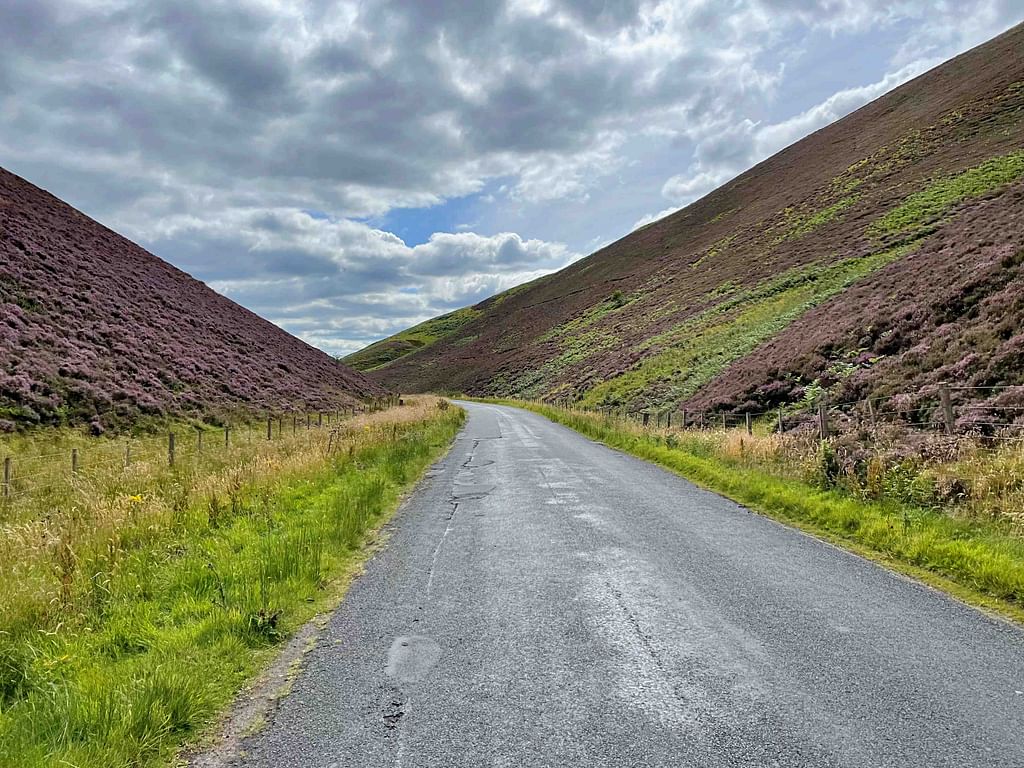 Riding these massive distances isn't just a physical challenge, it is also mental. Most of the ride Arun was solo. It is difficult to sync your speed and rhythm with another rider, as such, you are better off riding alone. You need to dig deep within to find the motivation to ride, when all you want to do is sleep. Arun would get around 2-3 hours of sleep every night for 5 nights. Which is low even if you were sitting at your desk in office, it is ridiculous when you are spending most of your waking hours pedalling a bicycle.
Arun really enjoyed the atmosphere of the place and the friendliness of the people. Everybody was helpful and would go out of their way to assist another rider. Coming from India, where traffic is a nightmare, riding there felt like heaven. Cars wouldn't honk behind a cyclist; they would wait for a clear road and overtake leaving a lot of space between vehicle and bicycle. Road manners is something we are yet to develop in our country.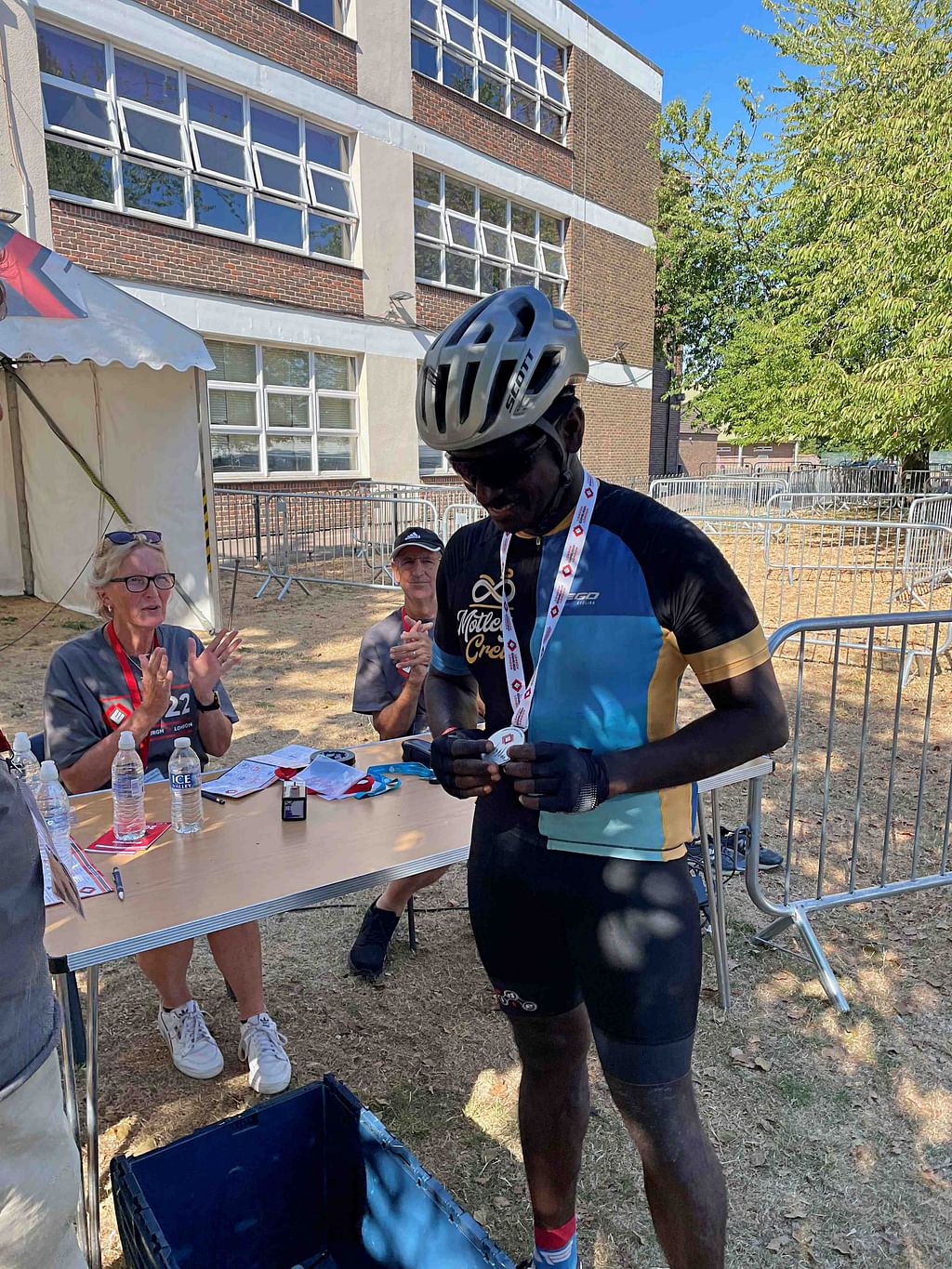 Arun was using a Scott Addict bicycle for this ride, an all-rounder kind of bicycle. Perfect for the job at hand. This man-machine combination is now the fastest from our country to have ridden this extreme course. We wish Arun all the very best in future rides and setting new records for others to aspire for. May his endurance surpass all odds!