Country roads take me home to the place I belong", famous lyrics from John Denver's song. When we get our first car, we all dream of heading out for a long drive. As there's nothing as joyous for an automobile enthusiast as being out on the open road with your machine for company.
You plan your first trip and then realise, that there's many a thing that needs to be done before you head out. Here's a quick checklist for you to plan your drive.
Plan Beforehand
Plan your drive beforehand, so that you know the total distance to your destination. Divide your distance by the kilometres you want to cover every day. It is easier to average around 8 hours of driving a day, more than that and fatigue sets in causing driving errors.
Prepare Your Vehicle
Prepare your vehicle properly in advance. This includes keeping water, food, snacks, tissue, hand sanitiser, hand towels and anything else you will require for the journey. Don't wait for the last morning to store this in the car. Do it the evening before the drive.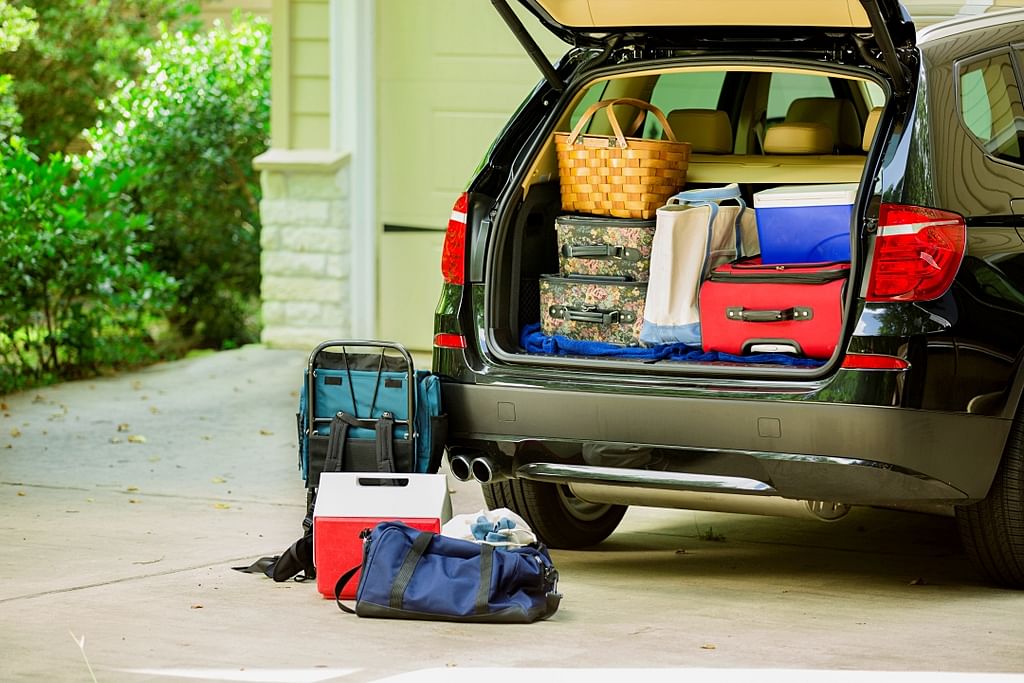 ஒட்டுமொத்த விகடனுக்கும் ஒரே ஷார்ட்கட்!
This also includes having your vehicle papers in order and up to date. In India, we need to have the vehicle's RC, Insurance and PUC, along with the driver's licence.
Driver should be rested
Ensure the driver has had a good night's sleep before the start of the journey. Driving with inadequate sleep and fatigue will cause mistakes and can end in tears.
Dress comfortably
Wear clothes for comfort, not style. You will be sitting in the same place for many hours continuously. You will also be stopping for food at open highway eateries. You might also need to use public toilets. You want to be comfortable for any and all eventualities.
Sit up straight
Sit comfortably and straight in your car. Slouching will only make you less focussed on your driving and bring on fatigue faster. Set up your driver's seat as per your preference in advance and find what works best for you.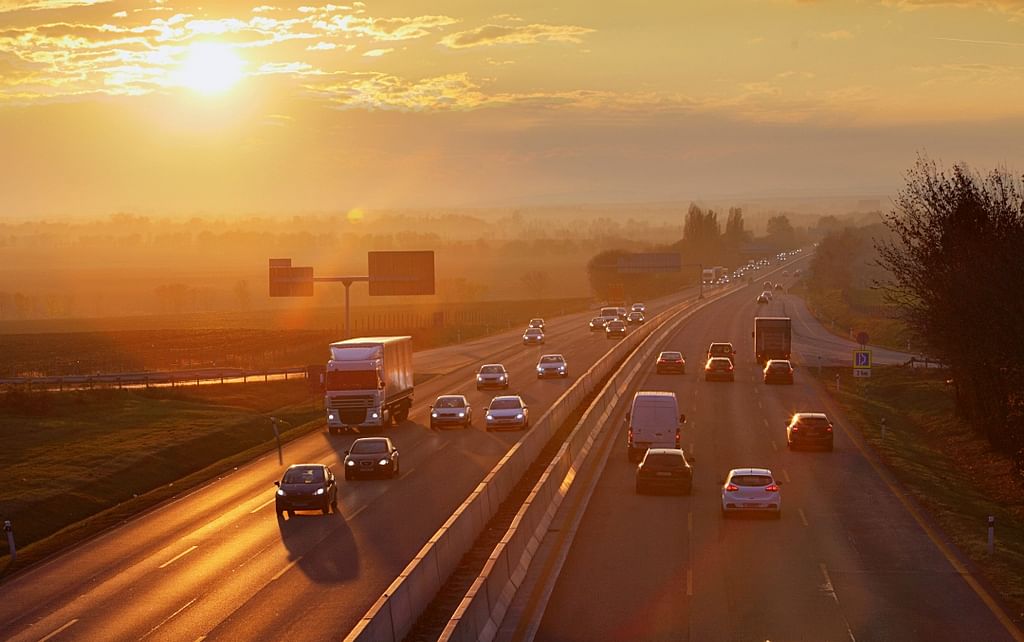 Eat Right and Stay hydrated with snacks
Don't overeat while driving long distances. At the same time don't starve yourself. Overeating will make you uncomfortable as you are seated with minimal physical activity during the drive. Insufficient nutrition on the other hand will cause fatigue to creep in faster. While sitting in an airconditioned car, we often forget to drink water. Remind yourself and fellow passengers to hydrate.
Frequent Stops
Depending on your driving experience and comfort, plan out your stops. 3+ hours of nonstop driving isn't easy for everyone. Driving 2 hours at a stretch is comfortable for most drivers and passengers. Find your own sweet spot. Plan your wayside meals so that they coincide with your planned driving breaks.
Using Navigation and having navigation tools
If you are going to stick to arterial highways, then this isn't a priority. But if you are planning to go off the beaten track and looking to explore, then having navigation tools at your fingertips can be exceptionally heartening. Save your routes offline on your phone or download offline maps. If you have a dedicated navigation device, then that is even better. Remember the internet may or may not work in remote areas, when you need the maps the most.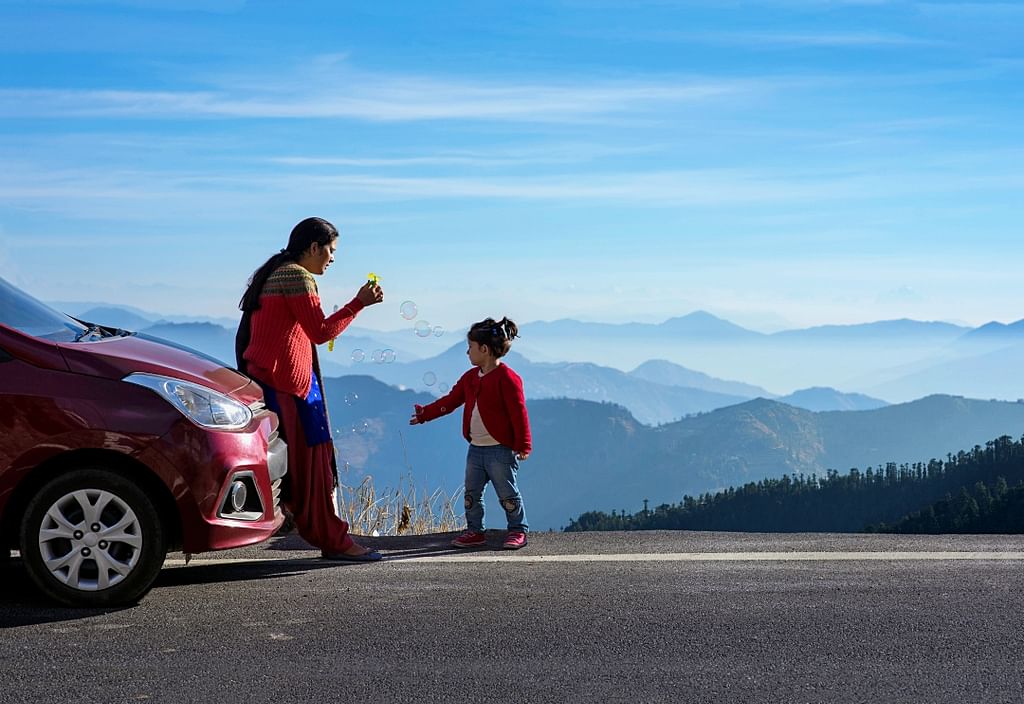 Maintain safe distance from other vehicles
While out on the road, keep a safe distance from the vehicle in front. A gap of 2 feet might feel sufficient when driving in city traffic at crawling speeds, but that is woefully inadequate on the highways. As the speed goes up, the gap between two vehicles should increase proportionately. Ask yourself, if you have enough distance to come to a sudden halt if required?
Vehicle Emergency kit
Ensure your vehicle has an emergency kit. This includes a wheel changing toolkit, emergency lights, reflective triangles, engine oil for top ups, water for the windscreen, cleaning cloths and a medical kit.
Refuel in time
Don't wait for your vehicle to hit reserve before you start searching for a fuel bunk. There can be times and places where good quality fuel bunks aren't readily available, more so the case in rural and semi-urban areas. Start searching for a fuel bunk when you still have around 100 km in the tank.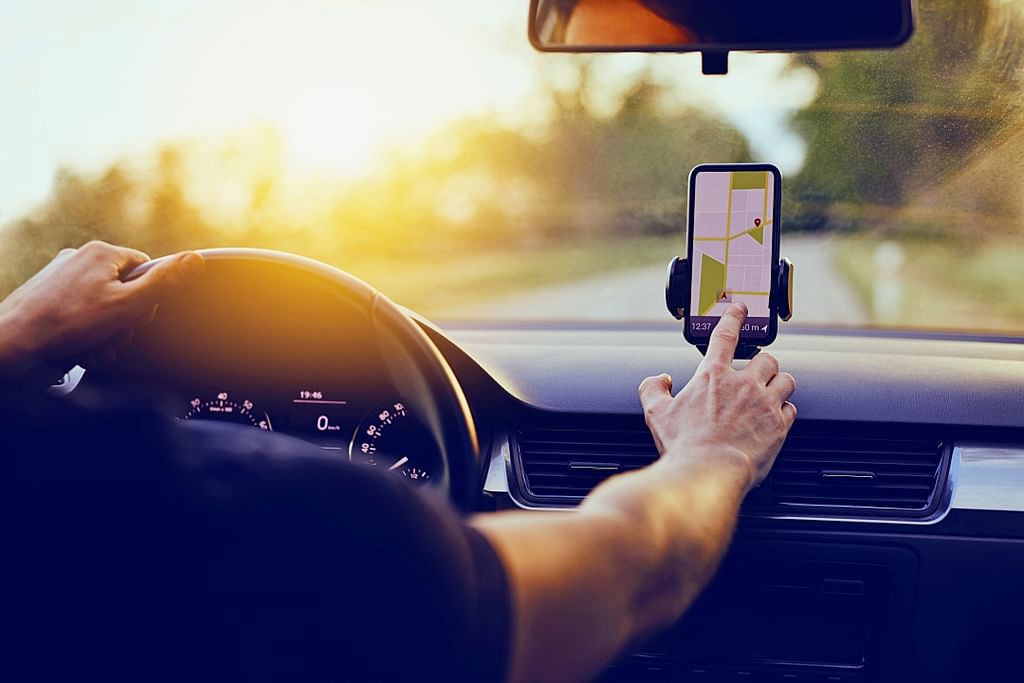 Share the driving load
If there are multiple drivers on your journey. Give each other a turn to drive. Everyone gets to enjoy the drive that way and nobody gets tired.
If you are planning to head to the hills, then the best driver in the group, should drive in the hills. The less experienced drives can gain miles on the open highways.
Enjoy the scenery
Don't be in a hurry to get to your destination. Else you miss out on the beauty on offer along the route. Enjoy the scenery and if needed, find places of interest which are enroute or with minor detours.
Drive consistently
Pace yourself. Drive at a consistent pace which doesn't let you tire easily. If you keep accelerating and braking hard, both you and your machine will reach fatigue levels faster. Have both machine and human empathy.
Keep the phone away
Phones are now an integral part of everyday life. Nonetheless, put it away while driving or ask one of your co-passengers to attend your calls. Phones more often than not are responsible for road incidents.
If you are driving alone, then have somebody back home for tracking you. Give them a call or drop a message every time you halt, so that they can keep progress of your journey. And if any unfavourable events take place, there will be someone expecting a call from you and will press the panic button.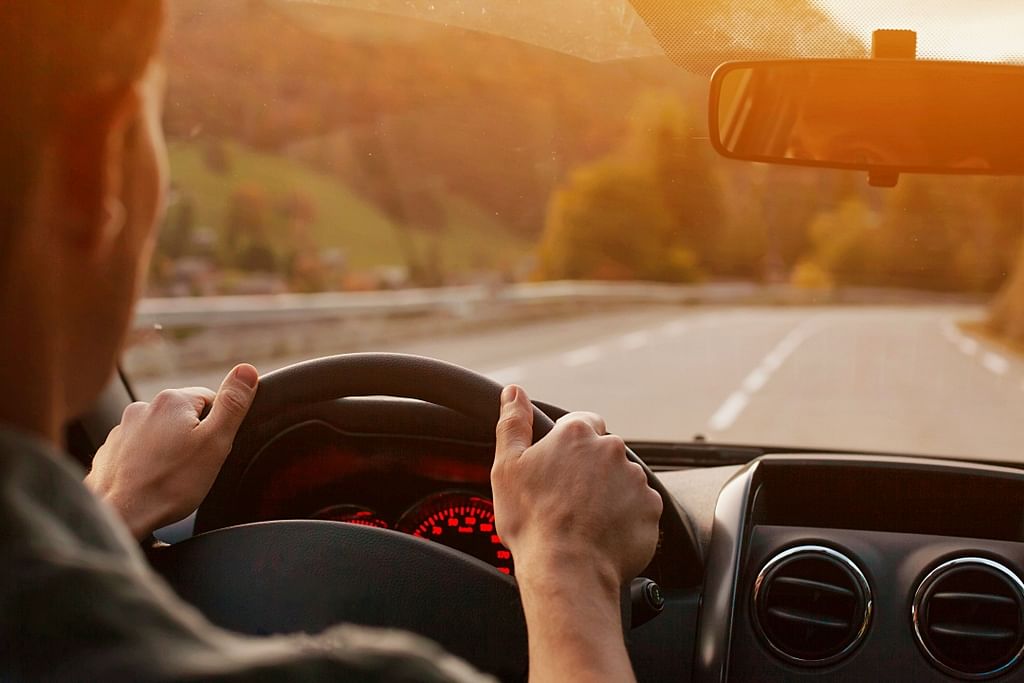 Check the weather conditions
Check weather conditions before you head out for a drive. If you are expecting rain, then you will take longer to reach your destination. For mist and fog, expect to make slow progress in the early mornings. If peak summer, then you don't want to be driving in the middle of the day.
Avoid driving at night
There are a few people who prefer driving at night. But for most, it is best avoided. Try to reach your destination before or soon after sunset. Driving in the dark can increase fatigue drastically. If your car doesn't have fantastic headlights, then you will get tired faster.
Service your car a week prior to departure
Don't wait for a day before the drive to service your car. Technicians at the service centre are only human and can make mistakes. Service a week before departure and drive around the city looking for any odd sounds or irregularities. This will give you time to revisit the service centre if required before leaving.
Document your trip
Finally, don't forget to take photos and videos when out travelling by car. You will enjoy reliving those memories when you are back to your desk in office!