Bajaj's Chetak scooter, which came out in the 1970s, was hugely popular all over India. Bajaj introduced the electric scooter in 2020 under the name 'Chetak' once again. On the occasion of the 84th birthday of former Bajaj Chairman Rahul Bajaj, Bajaj inaugurated the Chetak Technology Limited manufacturing plant for electric scooters and upcoming EV bikes.
The opening ceremony of the Chetak Technology Electric Scooter Plant was held at Akurdi, Pune. The plant will produce 800 units a day. Bajaj will invest another Rs 750 crore in this brand-new plant. Bajaj plans to increase its production by about 500,000 scooters a year.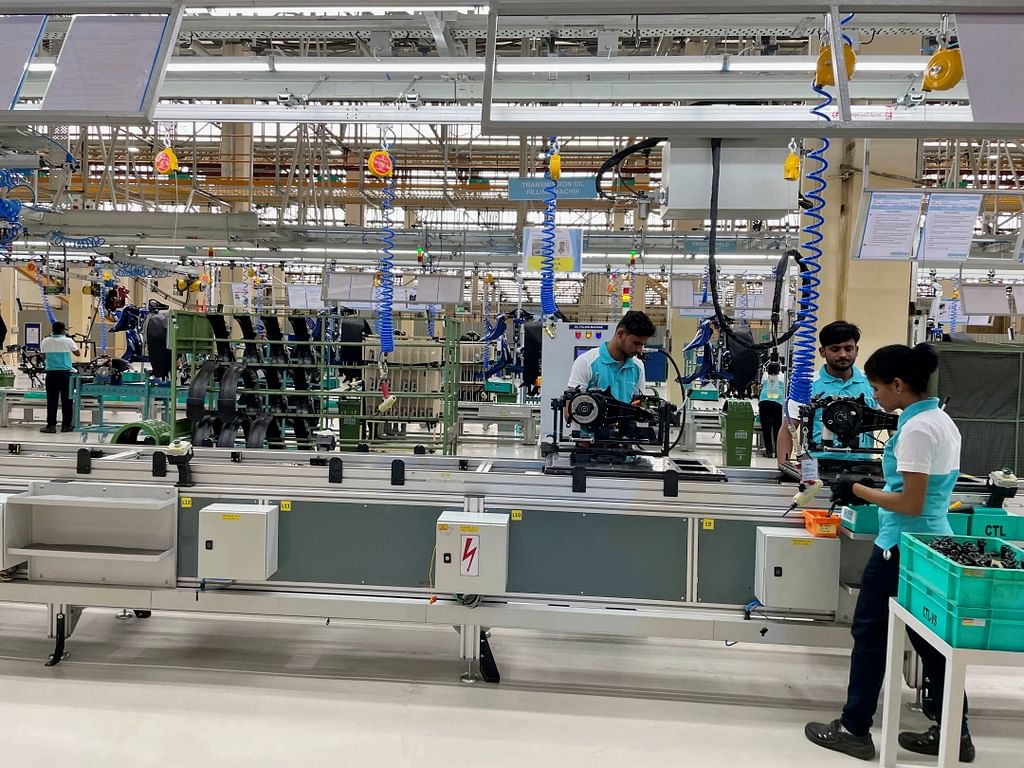 Electric vehicles account for 2% of total automobile sales by 2022. Bajaj has set up a separate plant for electric scooters as it is expected to change to 5% or 10% within the next 5 years. It currently employs 800 people. 11,000 jobs are available in future, Bajaj says.
Bajaj plans to launch one new electric scooter and bike every year for the next 5 years. The Chetak currently on sale comes in two variants. One is urban and the other is a premium model. It has an electric motor with amaximum power of 4.2kw, the lithium-ion battery comes with an IP67 rating, with a 3-year or 50,000 km warranty. 100% fully charged in 5 hours. Bajaj said it has sold 14,000 electric scooters so far and bookings for another 16,000 scooters are pending delivery.
ஒட்டுமொத்த விகடனுக்கும் ஒரே ஷார்ட்கட்!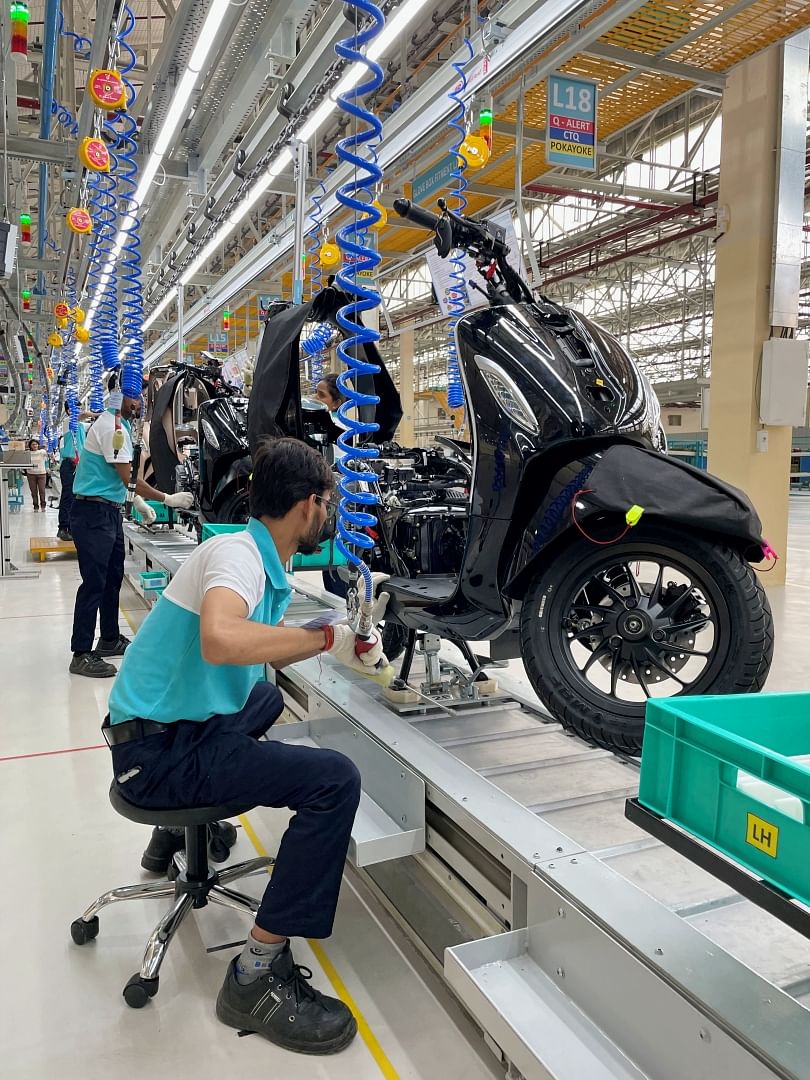 At the opening ceremony, all the journalists who came were given the opportunity to see first-hand all the experiments and technical activities that take place at the R&D Centre. Explained the methods of testing the maximum endurance of the suspension, body and battery of electric vehicles. Cart-mounted batteries are kept in a separate room and tested at temperatures ranging from 5 degrees Celsius to 50 degrees Celsius. Bajaj proudly claims that Chetak batteries are ready only after various precision tests.
When Rajiv Bajaj was asked about electric scooters catching fire, he said: "There are two types of electric scooters in the world. One caught fire. The other has not yet caught fire. IC engines are no exception. We also know that IC engines catch fire! However, with good research and technology, such mishaps can be avoided. Electric vehicles on sale without high R&D testing are at a higher risk of fire. The government must ensure that all-electric scooter manufacturers follow proper regulations!"