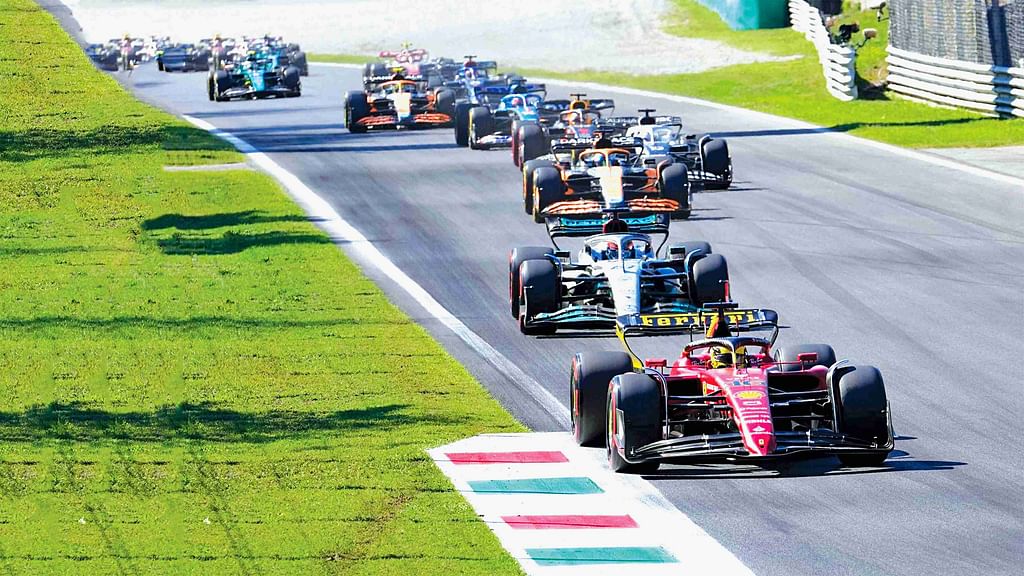 News
Formula 1
Formula 1 2022 Updates
Seven races happened in the 2022 Formula 1 season between July and September and Max Verstappen won five of them. These 7 races were enough for him to increase his lead at the top from 46 points to 116. Meanwhile, Ferrari came up with all kinds of new ideas to mess up and lose points. With the consistency Verstappen is showing, the title race could be over in Japan!
After winning the British Grand Prix (Carlos Sainz) and Austrian Grand Prix (Charles Leclerc) back-to-back, Ferrari made a series of mistakes in France. First, Leclerc lost control of the rear due to his mistake and collided with the tyre barrier. The Monaco man couldn't reverse his car and was forced to retire on lap 18. A few laps later, Sainz was released unsafely into the path of Alex Albon after having a pit stop, which brought him a 5 second time penalty from the FIA. By the time he served his penalty in his next pit stop, he slipped almost 5 places, four of which he gained later to finish 5th.
The decisions in Hungary were even worse. They chose to go with a medium tyre for Leclerc's second stint who started with the same tyre type. As the FIA rules demand drivers to use at least 2 different tyre compounds, they had to bring Leclerc for hard tyres. All those drivers who were on the hard struggled clearly, including Fernando Alonso who was a master at bringing out the best of the hard compound tyres. Leclerc who was looking for a victory had to settle for a sixth-place finish. The entire racing community criticized Ferrari for their decision and this is where the Prancing Horse bowed out of the title race.
Ferrari compensated for a drama-less Belgian GP. In the Dutch Grand Prix. first, the left rear tyre wasn't ready when Sainz pitted and they even left the spare wheel gun out which was overrun by Sergio Perez on his way out of the pit. The next pit stop was the flashback of French GP only this time Alonso was in place of Albon. Sainz once again received a 5-second time penalty for unsafe pit release because of which he lost 3 places after the race. Sainz gave an explanation after the race that he had to brake to avoid a collision with a McLaren mechanic and was furious with the FIA ruling. But nothing changed.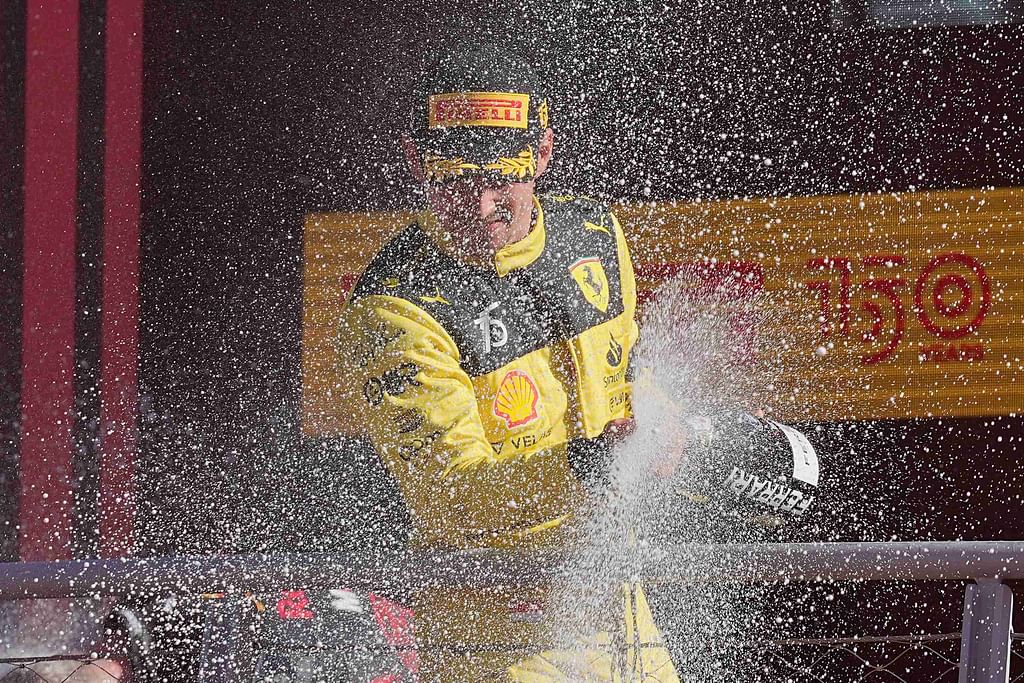 The Changes:
Vettel Out: Four-time Formula 1 World Champion Sebastian Vettel announces retirement at the end of the season. After 16 years, 53 race wins and 122 podiums, the German will race for the last time in F1 at Abu Dhabi.
Is Ric taking a break? McLaren and Daniel Ricciardo mutually agreed to terminate the Australian's contract with the team after 2 unsatisfying seasons. Except for Monza 2021, both parties have nothing good to talk about together.
Latifi to be replaced: Last placed Williams announced that Nicholas Latifi will not be part of their roaster for the 2023 World Championship season. Out of the 55 races he started, he scored points in only two of them. One among them is the 2021 Belgian GP for which drivers were awarded 50% of the points as they couldn't race.
Alonso switches again: Vettel's seat inAston Martin will be filled by two-time World Champion Fernando Alonso. The Alpine driver's announcement came as a shock as no one was ready for it, even Alpine!
Alpine or McLaren: Alpine wanted to replace Alonso with Oscar Piastri and announced him as their driver. But Piastri informed that he hasn't signed the contract with Alpine and went on to replace fellow Australian Ricciardo in McLaren.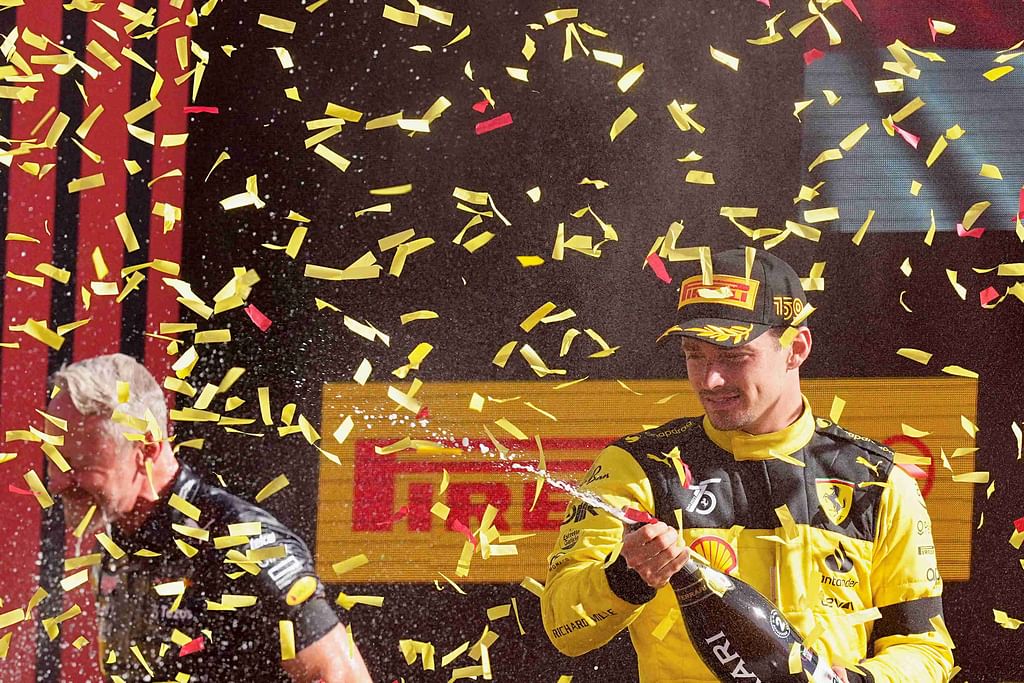 Mercedes who showed much improvement in the second phase of the season made a few mistakes of their own. Failure to pit Hamilton in Zandvoort cost the seven-time world champion a possible first victory of the season. The Brit couldn't even cruise into the podium places with the old medium tyre against those drivers who changed to softs after a safety car.
When every team was finding it difficult to come up with the correct solution or making bad decisions, Red Bull showed immense consistency and kept Verstappen on top. Their Principal Strategy Engineer Hannah Schmitz became a headline after a series of impressive calls she made in these races. Winning races continuously even while starting from 10th, 14th and 7th on the grid, in a span of a few weeks - it's not something an ordinary person could pull off. Even for someone like Max who's insanely confident and comfortable with his car, you need to make the right calls at the right time to pull off something like that. It's great that the racing community is talking about someone who is neither a driver nor a team principal!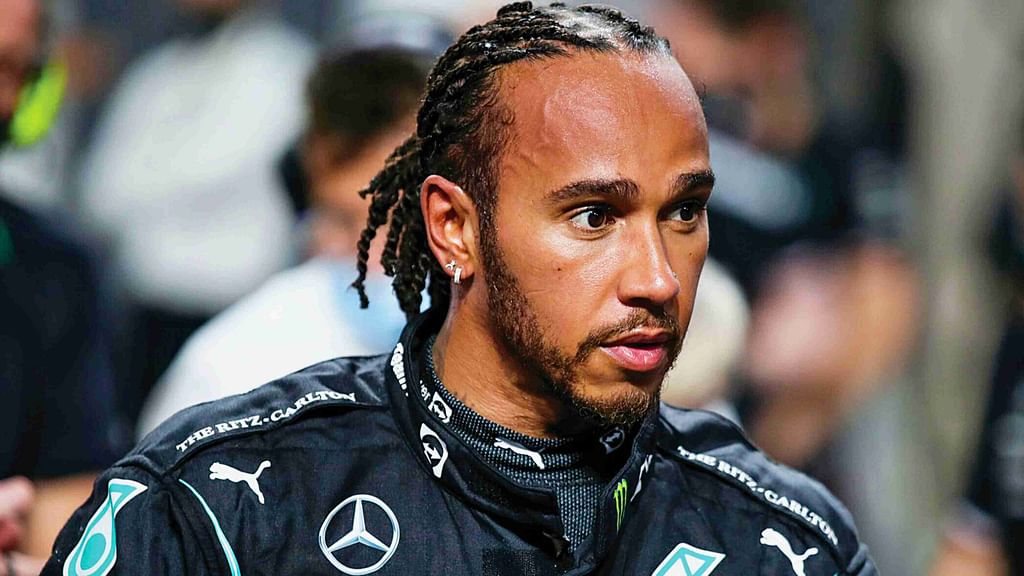 Schmitz had to pay the price for becoming a celebrity as she was accused of conspiring with sister team AlphaTauri in the Dutch Grand Prix. Many complained that Yuki Tsunoda's retirement was orchestrated by Schmitz so that Verstappen would win the race. Alpha Tauri had to defend her by denying the accusation.
With such precise decision-making and brilliant driving from Max, Red Bull is cruising towards the double championship. 116 points in the driver's championship and 139 in the team's table are huge leads to lose. When the horse that's chasing is not focused, the Bull needn't worry about the title race. It's already reaching out for it!
2022 Formula 1 Driver's Championship
1. Max Verstappen 335
2. Charles Leclerc 219
3. Sergio Perez 210
4. George Russell 203
5. Carlos Sainz Jr 187
6. Lewis Hamilton 168
7. Lando Norris 88
8. Estaban Ocon 66
9. Fernando Alonso 59
10. Valtteri Bottas 46
11. Pierre Gasly 22
12. Kevin Magnussen 22
13. Sebastian Vettel 20
14. Daniel Ricciardo 19
15. Mick Scheumacher 12
16. Yuki Tsunoda 11
17. Zhou Guanyu 6
18. Lance Stroll 5
19. Alex Albon 4
20. Nyck de Vries 2
21. Nicholas Latifi 0
22. Nico Hulkenburg 0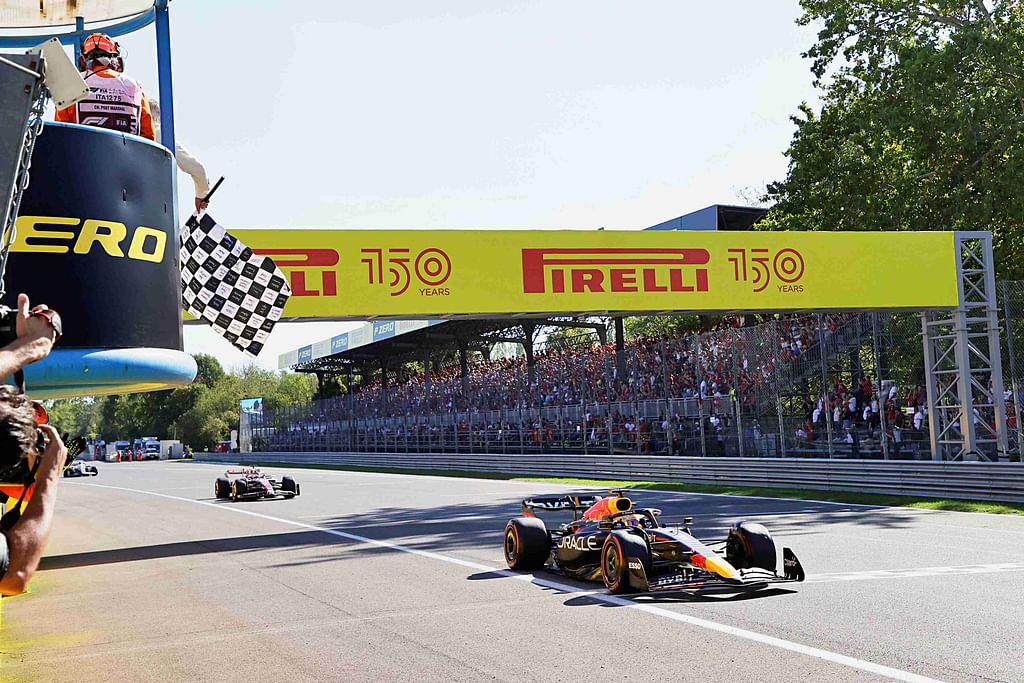 2022 Formula 1 Team Championship
1. Red Bull 545
2. Ferrari 406
3. Mercedes 371
4. Alpine 125
5. Mclaren 107
6. Alfa Romeo 52
7. Haas 34
8. Alpha Tauri 33
9. Aston Martin 25
10. Williams 6