Missed the first week of the workshop?
Don't Worry. Still you can enroll and get your certificate.
Provided you listen to the recorded sessions in full and send the filled in feedback forms.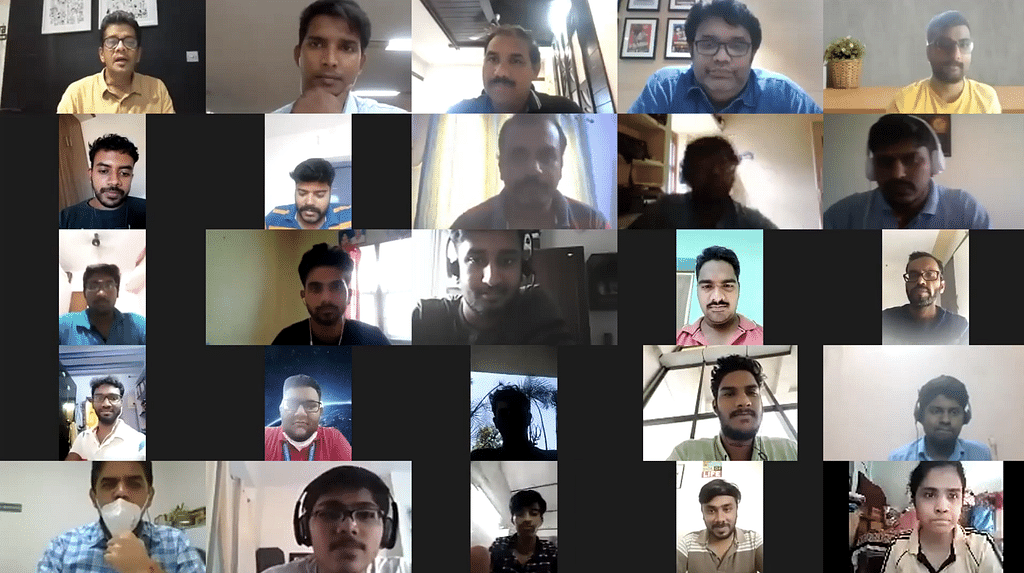 Do you have a passion for automobiles? Are you a mechanical or automotive engineering student? This session is designed specifically for you. There are numerous courses available in the automotive business. However, while the majority of these courses do their best to impart engineering knowledge, there is a disconnect between the automotive sector and educational institutions. As you may be aware, Motor Vikatan, as a true friend of automobile enthusiasts, has been working to close this gap for the past fifteen years. One such endeavor is the 8-days workshop with 14 topics and 20 speakers it is hosting in collaboration with Mahindra and Mahindra.
The online workshop will be conducted in simple English.
The basic idea for a vehicle, its interior and exterior development, its BIW & Suspension system, future techs to be used, vehicle architecture, vehicle design, and finally ride and handling fundamentals of a vehicle. This means you'll learn from A to Z of vehicle production in this online workshop.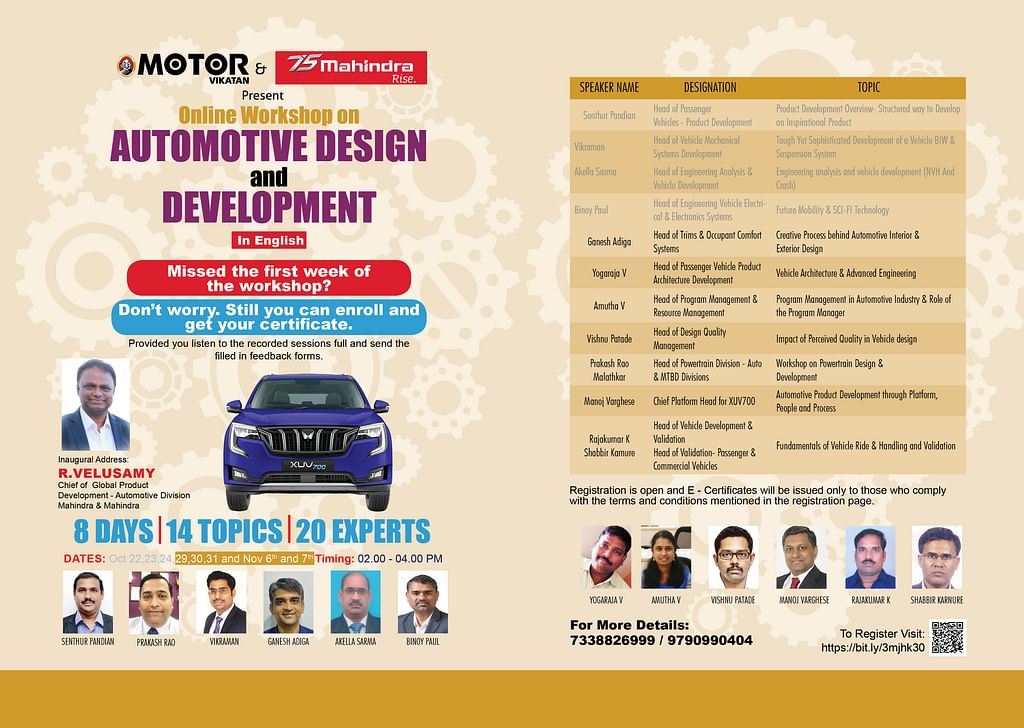 Dates of workshop: Oct 22, 23, 24, 29, 30, 31 and Nov 6, 7.
Time of workshop: Afternoon 2.00 - 4.00 PM
You can register online by paying Rs.500 towards certification. In addition, the participants will get a free subscription for the English Edition of Motor Vikatan e-magazine worth more than Rs.500.