Posters are one of the oldest, most tried, and true types of marketing collateral. Posters are an effective way to draw attention to the company's sales, events, and more. Therefore 'Poster Designing' isn't casual work. This is the job where companies are spending lakhs on it. Most of us may be done poster making in our college days for fun and for 'not so official' things, and we didn't even care what type of font we use or what type of design we are doing. The only thing we care about is, it should convey the message we want to tell and it must look good, that's it. But poster making is not just good-looking. There is much more than looking good and conveying a message. That's what we are going to talk about exactly, says Sathyaseelan, Vice President and Head of Design at Ashok Leyland.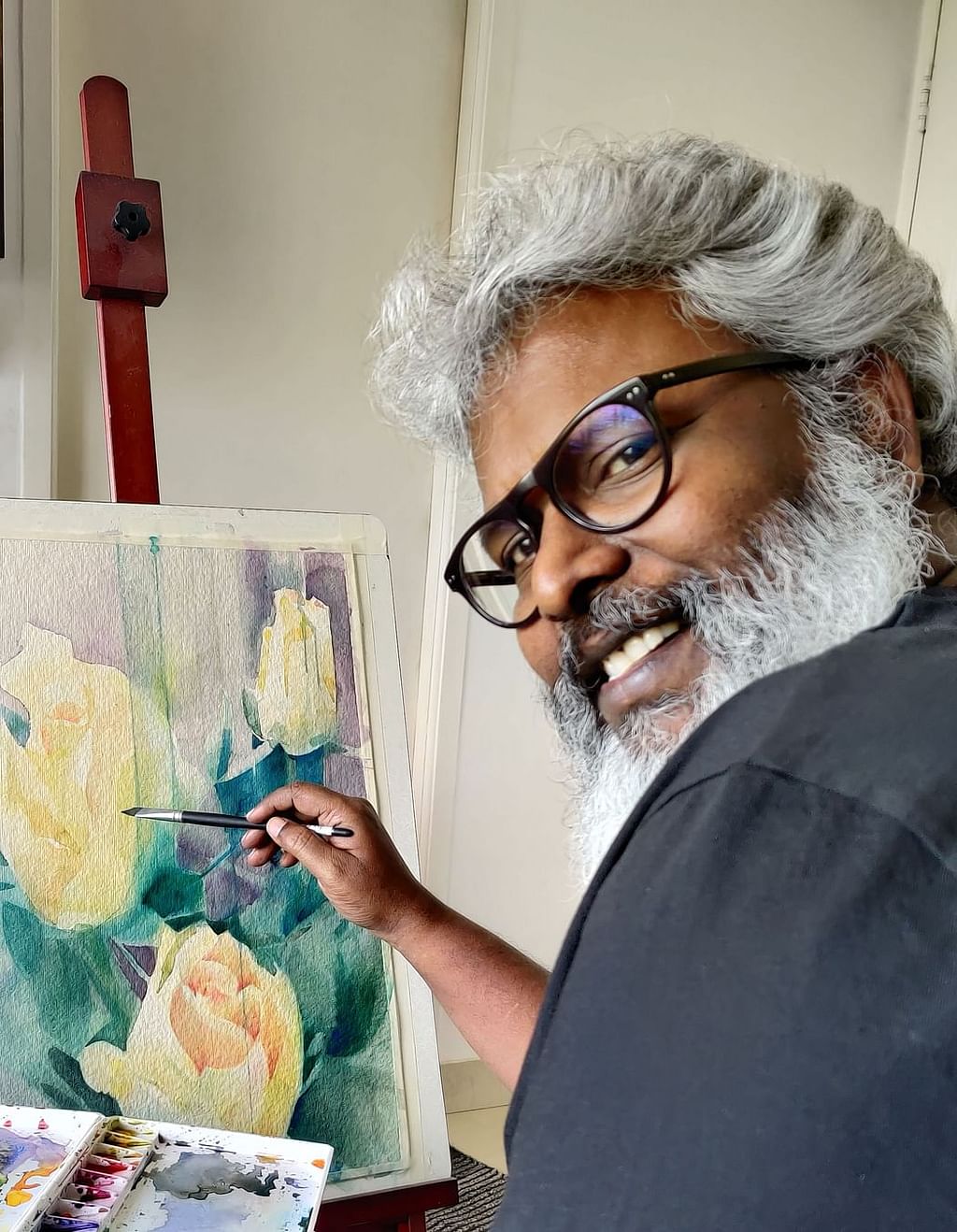 He also said, "In India, we don't have much understanding about poster-making fundamentals. When you see in America, Every company whether a film making firm or an automobile firm, every company would focus more on poster making like the other core things. A poster isn't just a poster. It's the communication between ourselves and the people. It's the bridge between a consumer and product, a viewer and a film, I should speak with the people on behalf of us. So, we have to focus on every element in a poster and there are fundamentals and rules in poster making which Indian poster makers lack."
"In India, we wrongly understand that learning Photoshop or CorelDraw means learning poster making. It's Just a tool for poster making, that's it. It's like buying a camera and thinking ourselves a great photographer. Poster making is an art, Like painting, like making a film. We have to pour our emotions to make a good poster."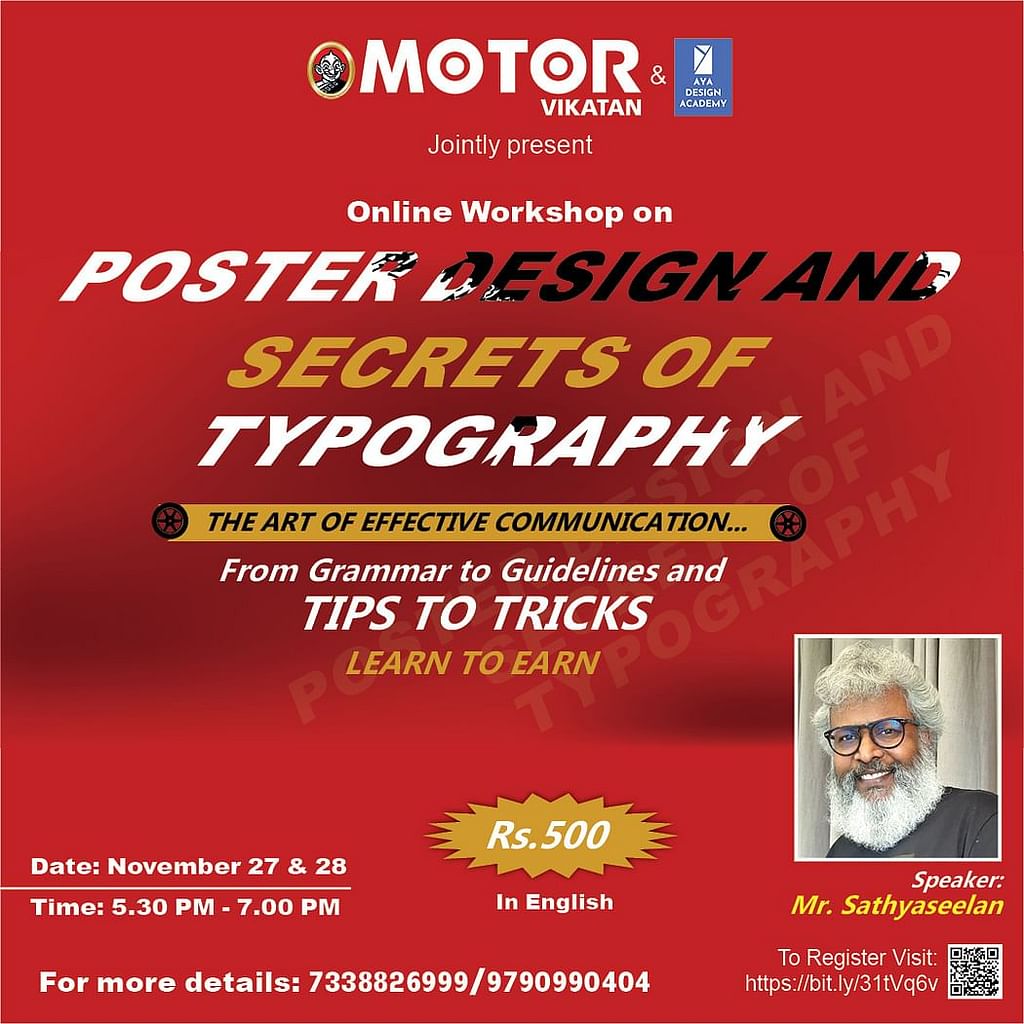 And he further continued, "Typography is also much important while designing a poster. We can't use 'any font' in a poster. The font we choose also has to speak with the people. We can take the Tamil film 'Anjali' for example. Anjali is a children's life-based movie we all know. The title card of the film's font itself reflects a childish character. It also conveys a message about what the film is about. Likewise, we have to choose the font wisely according to our poster concept."
Here Motor Vikatan brings you an opportunity to learn about the fundamentals of poster design through the online event. 'Poster Design and Secret of Typography' is an event conducted by Motor Vikatan. Sathyaseelan is going to interact with the students and professionals in the session. This event is going to be conducted fully in simple English. Registration is a must. To know more about the event click here.
Dates of Event: Nov 27 & 28
Time of the Event: 5.30 to 7.00 pm
For More Information: 9790990404 / 7338826999