Tata Motors has launched its electric commercial vehicle Tata Ace EV with a range of 154 km for a single charge. Tata had launched the Ace brand around 17 years earlier and it continues to be one of the most popular small commercial vehicles in the country. It is the preferred choice for e-commerce shipments and has more than 70% penetration. Considering the needs the company has been upgrading the Ace over the period of time and now to catch up with the EV trend it has launched the Ace EV to create a revolution, just as Ace diesel had achieved over the years.
Ace electric utilizes Tata Motors' EVOGEN powertrain which has a certified range of 154 km. It has a 21.3 kWh lithium-ion iron phosphate (LEP) battery pack with an IP67 rating. This makes this commercial vehicle water and dust resistant. Power is supplied to an AC induction motor that generates 36 bhp of max power and 130 Nm of peak torque. Tata Ace EV has 1,840 kg of gross vehicle weight and can carry a payload of 600 kg. Gradeability is 22%, which should be sufficient for most inclines.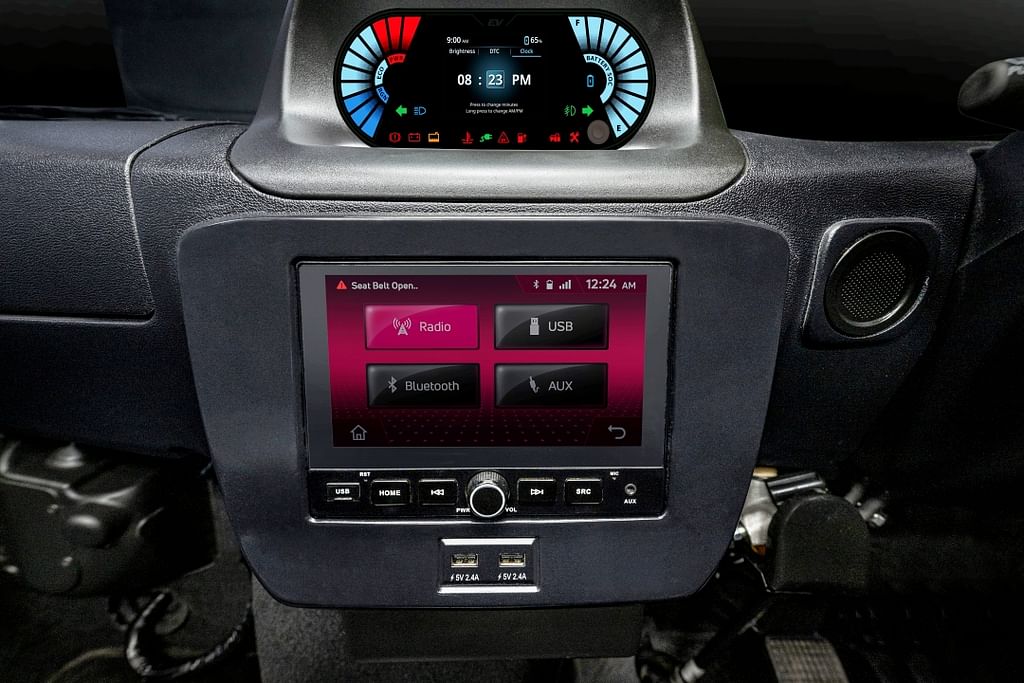 தற்பொழுது ரூ.800 சேமியுங்கள்! ரூ.1749 மதிப்புள்ள 1 வருட டிஜிட்டல் சந்தா

₹

949 மட்டுமே! மிஸ் பண்ணிடாதீங்க!
Get Offer
The vehicle supports a regular and fast charging system. The EV can be charged via a standard 15A socket in a home environment. When a regular charger is used, 20% to 100% charging can be achieved in 6-7 hours. Whereas the Ace EV can be charged up to 10% to 80% charging in 105 minutes with a fast charger.
The new model is claimed to offer a safe, all-weather operation with an advanced battery cooling system and regenerative braking system. The regenerative braking recharges the battery during the application of brakes and while coasting and moving downhill. The EV has an aero deflector that helps to improve range by reducing drag resistance. It also has a 7-inch infotainment system with Bluetooth connectivity, tyre pressure monitoring system and a rear parking camera.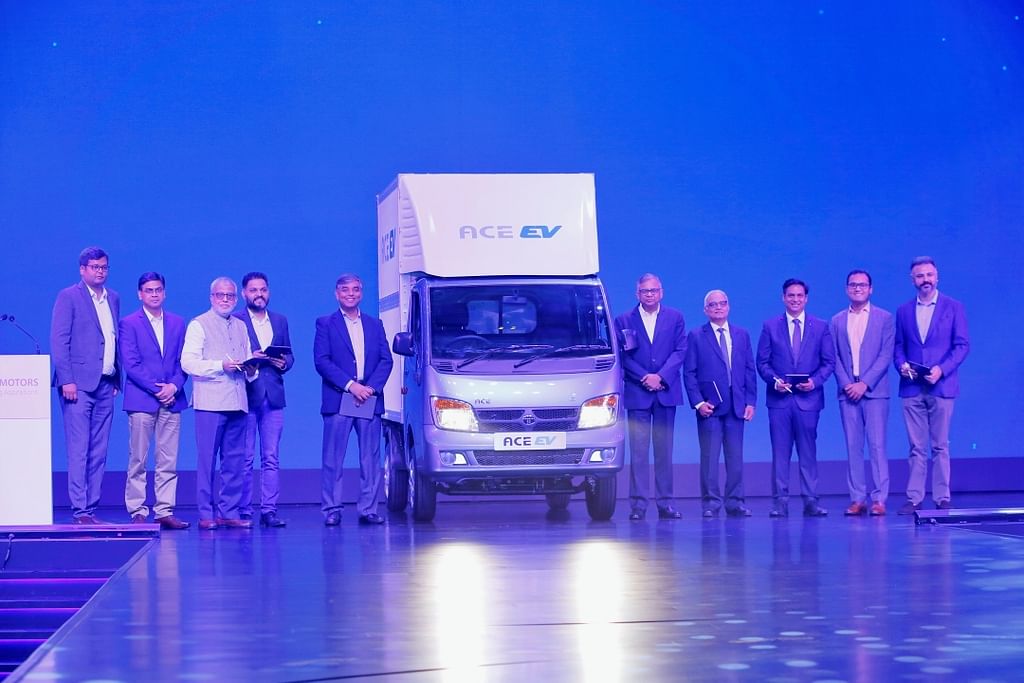 The company has claimed that the Tata Ace EV have a cargo space of 208 cubic feet or 3332.16 kilograms/cubic meters. It has a payload capacity is up to 600 kg. It has a grade-ability of 22% allowing easy ascent in fully loaded conditions. The Tata Ace EV price is expected to be priced around Rs 6.50 lakhs (ex-showroom). In comparison, the standard Tata Ace price starts from Rs 4 lakh and goes up to Rs 5.5 lakh. The company claims that it has received 39,000 bookings for the new Tata Ace EV. The company also signed an MoU with several e-commerce and logistics companies like Flipkart under which the electric Ace will be employed in their respective fleets.
N Chandrasekaran, Chairman, Tata Sons and Tata Motors, said, "E-mobility is an idea whose time has come. At Tata Motors, we are moving with speed and scale to lead this change – in passenger cars, commercial vehicles and Jaguar Land Rover. I am delighted today that with the launch of the Ace EV, we are entering a new era of e-cargo mobility. Tata Ace is India's most successful commercial vehicle ever. It has revolutionised transportation and created millions of successful entrepreneurs over the years. It will further build on this legacy by providing a technologically advanced, clean and smart mobility solution. I am excited about the electrification of commercial vehicles."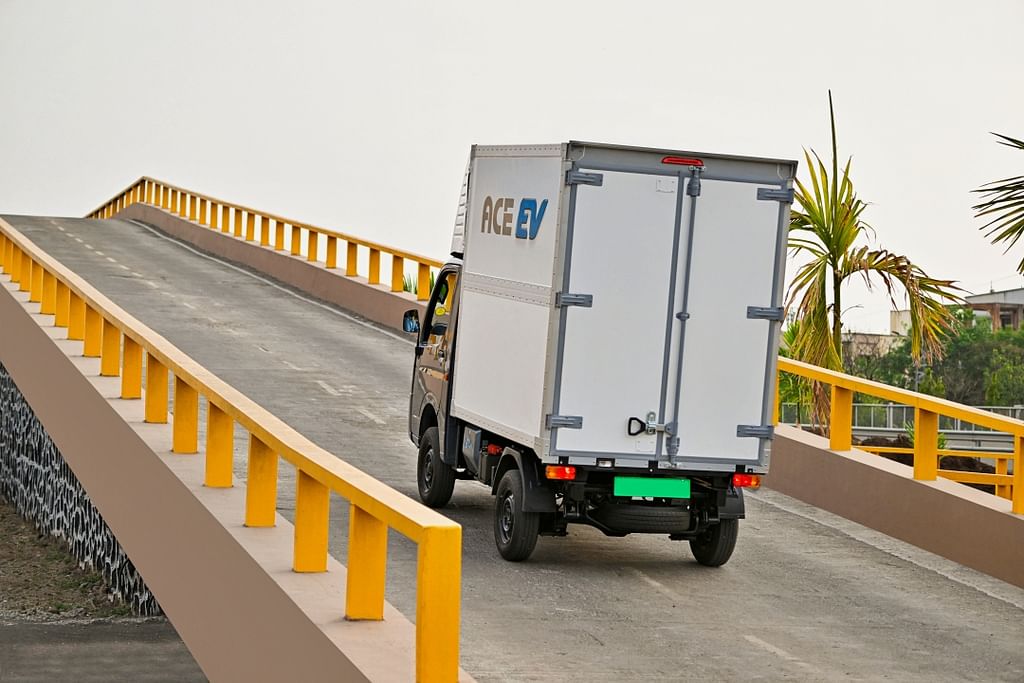 Tata Motors is also setting up dedicated Electric Vehicle Support Centres for maximum fleet uptime; deployment of Tata Fleet Edge – the optimal fleet management solution enabling the EV eco-system of relevant Tata Group companies.