Convenience and conviction are the two biggest drivers of innovation in the automotive sector. While several automotive players develop solutions to meet growing consumer interest in EVs, driverless cars and contactless car services, it is important that aftermarket players too need to accelerate their efforts to remain technically relevant.
While new technologies are being adopted every day, the readiness of the automotive eco-system is of paramount importance. The sophistication has been mainly in electronics and software, connected technologies and telematics and the ability to read and interpret the data. The modern-day engines used in cars are becoming more progressive in electronic and mechatronics, at the same time the business is heading towards connected devices. This technological advancement in vehicles throws up a lot of challenges and offers opportunities aplenty in the vehicle servicing and maintenance business.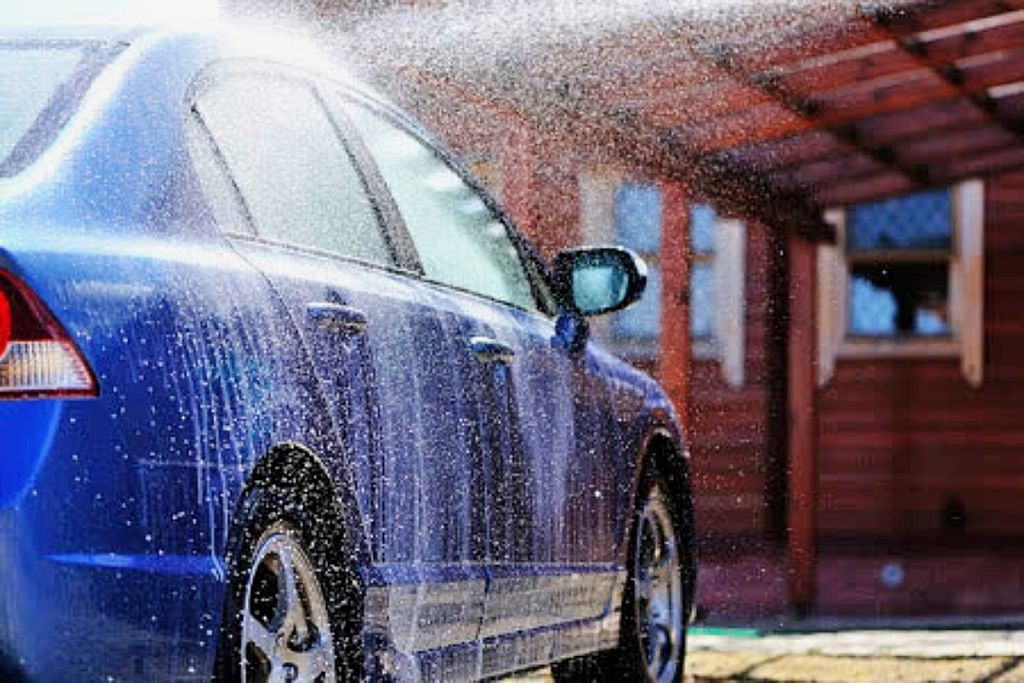 The technology in servicing
According to the RedSeer report, the car services and repairs market are likely to grow at a compounded annual growth rate of 12% to reach $25 billion by 2030, as compared to $8 billion last year. The sector, fragmented and largely unorganised, has in recent years witnessed an influx of startups that are using technology to provide services - from doorstep pickup to post-service warranty - to customers. These companies are also offering services to offline workshops, providing them with spare parts at affordable cost. Online platforms are accelerating the focus on digitising the entire journey of car ownership, right from car search, car purchase and car finance to car insurance and car sales, which will result in providing a seamless experience to the customers.
Technologies like Artificial Intelligence (AI), Augmented Reality (AR), Virtual Reality (VR) and Machine Learning (ML) are not only changing the cars on the road but also the garages that service them. Chennai-based myTVS, part of TVS Automobile Solutions (TVS ASL), which is India's largest integrated multi-brand vehicle service provider, uses various digital technologies that make automotive service more efficient. The company connects with the vehicles to unlock actionable insights for insurers and repair facilities while also connecting them to a network of over 23,000 garages nationwide, facilitating visibility into how to make vehicles safer and more durable with its various services. myTVS utilises its advanced technology to power decision-making for both its technicians and customers while being backed by its wide range of catalogues through data collection.
ஒட்டுமொத்த விகடனுக்கும் ஒரே ஷார்ட்கட்!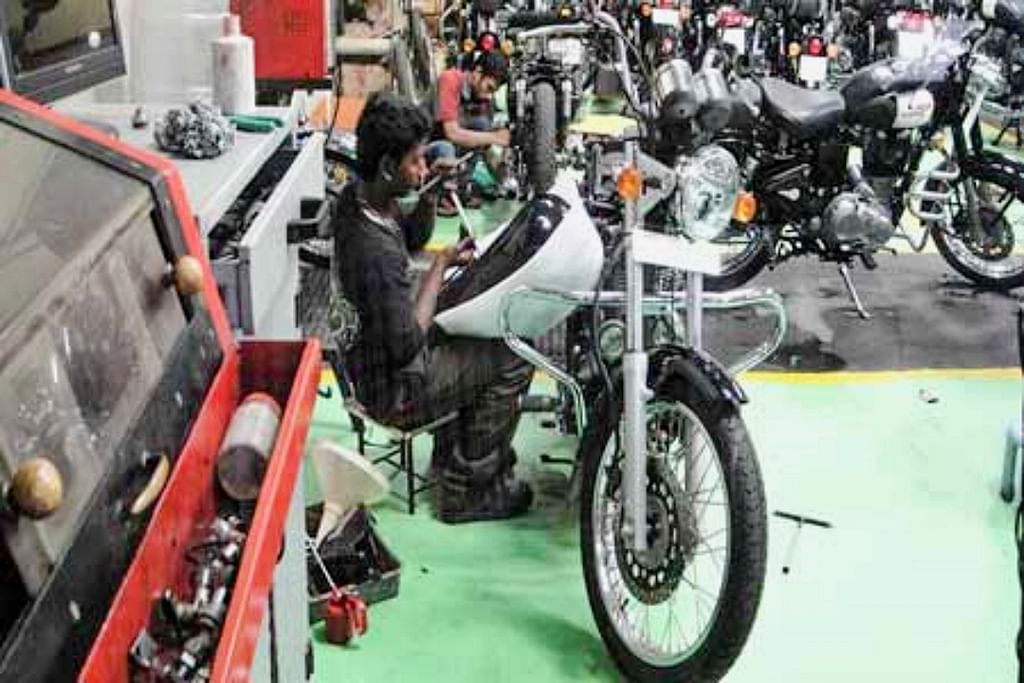 Need for multi-brand workshops
Currently, in India, there are about 30-35 million cars and 600,000 CVs outside the warranty period, which need to be serviced. In the largely unorganised aftermarket segment in India, there is a huge demand for organised multi-brand players. There are three things that are crucial when we think of multi-brand service centres: competent technicians, the required tooling and technology to assess the vehicle, diagnose the problem and offer the solution, and the parts supply chain. Training of technicians across a range of cars along with the latest tools and equipment are essential for the success of multi-brand service.
Sensing the need, TVS ASL has set up its 'Knowledge Centre' in Sriperumbudur near Chennai, a first-of-its-kind in the automotive aftermarket sector, to upskill the service personnel. This centre trains its personnel in digitisation including vehicle diagnostics and tooling. Through this Knowledge Centre, the company has digitised the repair procedure with AR and VR.
Post free service or warranty, servicing the vehicle from authorised workshops used to be a trend earlier, now people are looking for more avenues other than the authorised workshops. myTVS' multi-brand workshops relies on quality and technology to give customers a unique experience. The services provided are cloud-based full-stack models, offering end-to-end solutions to customers across India through its over 25,000 touchpoints.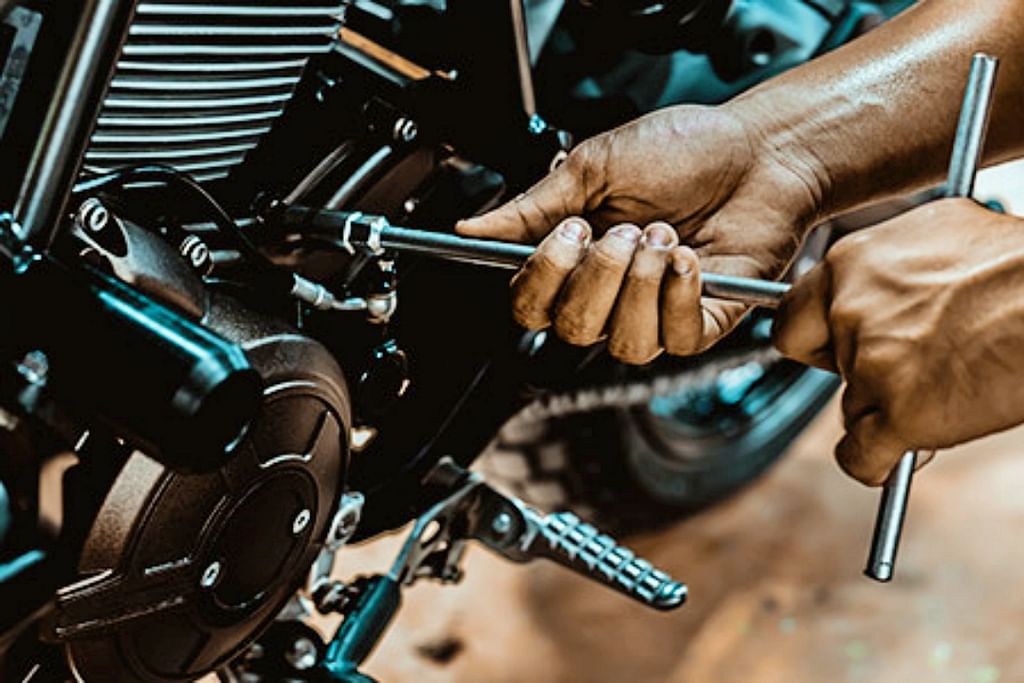 Predictive maintenance is key
Currently, vehicles are serviced as per the manual, which is called scheduled maintenance where general services are carried out. There might be a growing issue in the vehicle and the customer will not realise it until there is 100% failure, which might result in an accident too. Going forward, predictive technology will be key where the cars are monitored 24/7 and potential vehicular problems are identified in advance. myTVS's cloud technology has two components - one is a dongle that is plugged in to the car through the On-board Diagnostics (OBD) port and the other is the mobile app. The app collects real-time data and transmits it to the smartphone, and then uploads the data to the cloud for analysis. This solution can alert the customers to potential issues in advance, this avoids sudden failure of components, and will save money on repairs and operating costs, and also prolong the car's lifespan.
myTVS aims to become a one-stop solution in the aftermarket sector by aggregating the unor ganised garages and integrating its various aftermarket services to offer standardised, quick service across the country as India's largest on-demand mobility service provider. The company has tied up with Google Cloud to build a digital ecosystem that can connect several stakeholders in the unorganised and fragmented auto aftermarket industry.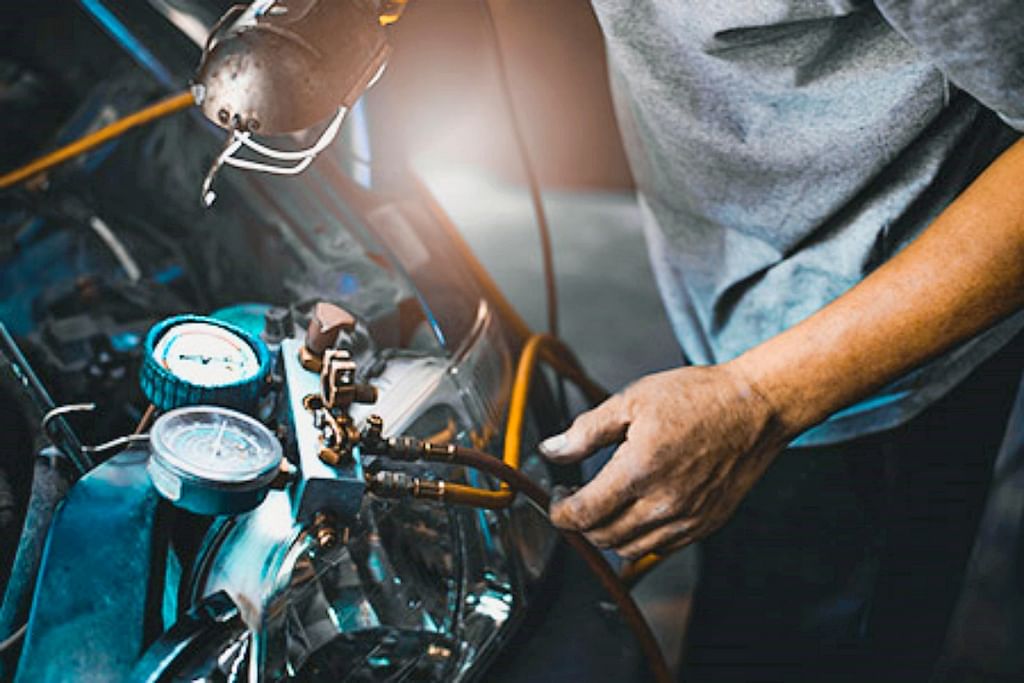 The cloud services will bring vehicle owners, retailers, garages and insurance companies from a fragmented marketplace into one seamless digital technology architecture to provide service, parts, roadside assistance and insurance.
Going forward predictive maintenance will also help in creating more accurate insurance policies, especially for new drivers. Predictive maintenance can also vastly improve the reliability and durability of cars, thereby increasing their resale value. On an average, a truck owner spends around Rs 1.75 lakh and a car owner spends around Rs 30,000-40,000 per year on services. With the connected services the above cost will come down drastically.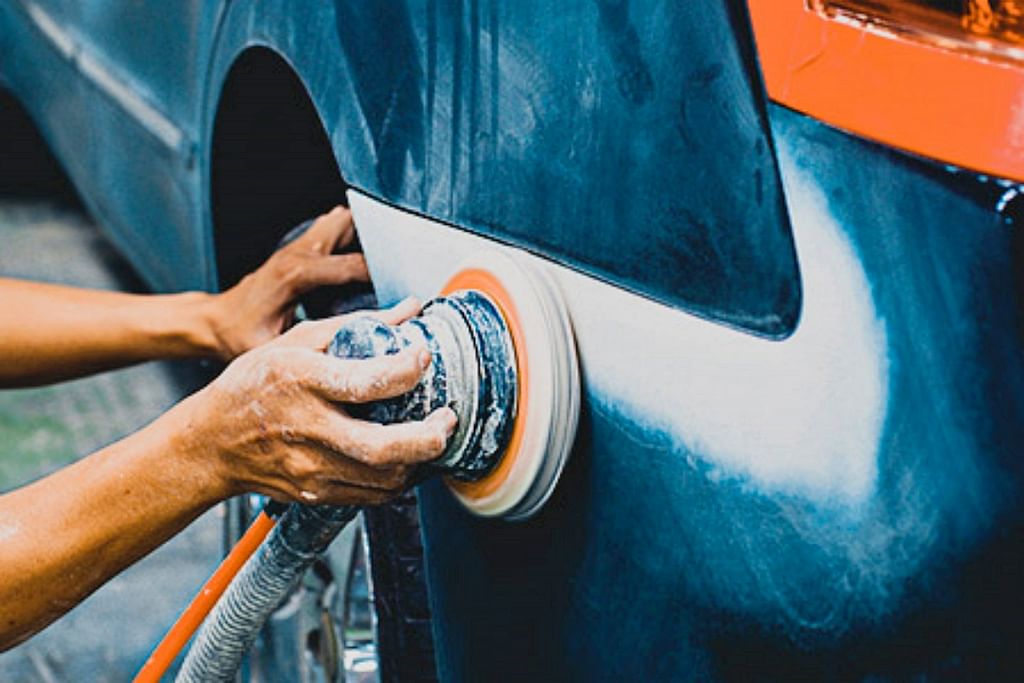 EV and more…
Recently myTVS also entered into the electric vehicle service space by launching a digital mobility service platform for EVs. The platform serves as a one-stop shop for all service requirements for EV owners for high-quality services, parts, accessories, tyres, batteries, insurance and 24x7 on-demand roadside assistance across India.
With the aim to move closer to its customers, myTVS's 'Service at Home', a pan India initiative, provides convenience and ease to customers for their basic servicing needs. It aims to provide seamless doorstep service to the customers. This comprehensive car service will be done at customers' choice of place - home or office. For two-wheelers too, all the periodic services including mechanical repairs will be done at the customers' doorstep.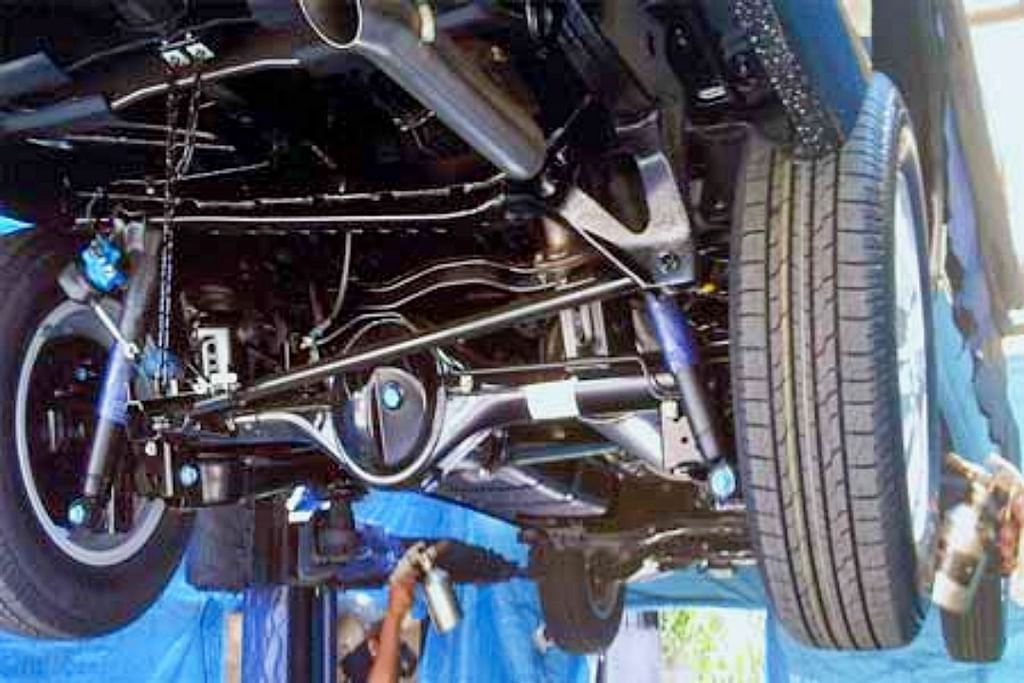 Over the past few years, TVS ASL has focussed on building an integrated supply chain platform, networking 20,000 auto parts retailers into singular cloud technology. This distribution ecosystem is a pan-India platform. Any retailer can order parts from their mobile app. The retailer will know whether it is available and, if not, get advice on alternative parts apart from updates on the order and time of despatch/delivery.
Through this initiative, TVS ASL could increase the margin of the retailers and distributors as it brought down the layers in the value chain from nearly 5-6 to 2, this, in turn, increased the margins and expanded the offerings. Besides, the cost advantage for the customer is around 20-30 per cent as against any other OEM owned dealerships. Parts supply is very important and it is the biggest strength of myTVS.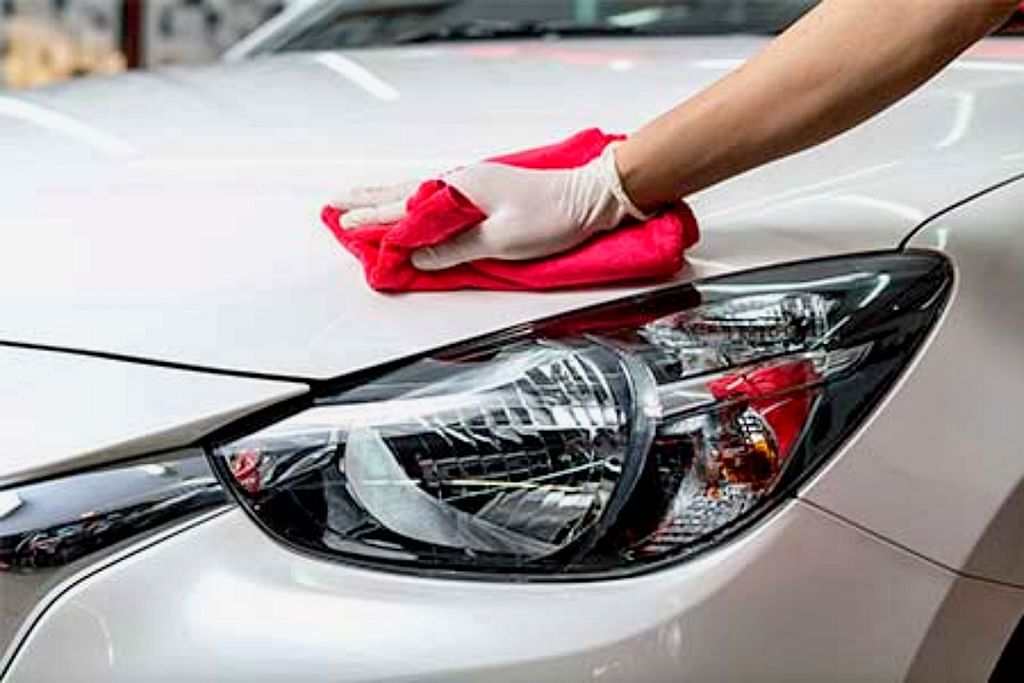 Change is the only constant
At the industry level, many disruptions and big investments are the new normal. All these are combined together with IoT, a bit of analytics, AI and ML. It is in a state of evolution. The survival and success of the aftermarket industry is in getting the big data for vehicle service. The independent aftermarket sector will go through changes in the next 5-6 years and the key is how the players adapt to them quickly.