If you are from Bengaluru or are working and living there, then you are extremely lucky. Especially if you love your cars and bikes. The city is beautifully located at the centre of three states, which allows you access to every corner.
Your weekend will be blessed if you head for a road trip to any one of these locations. Each is spectacular in its own right.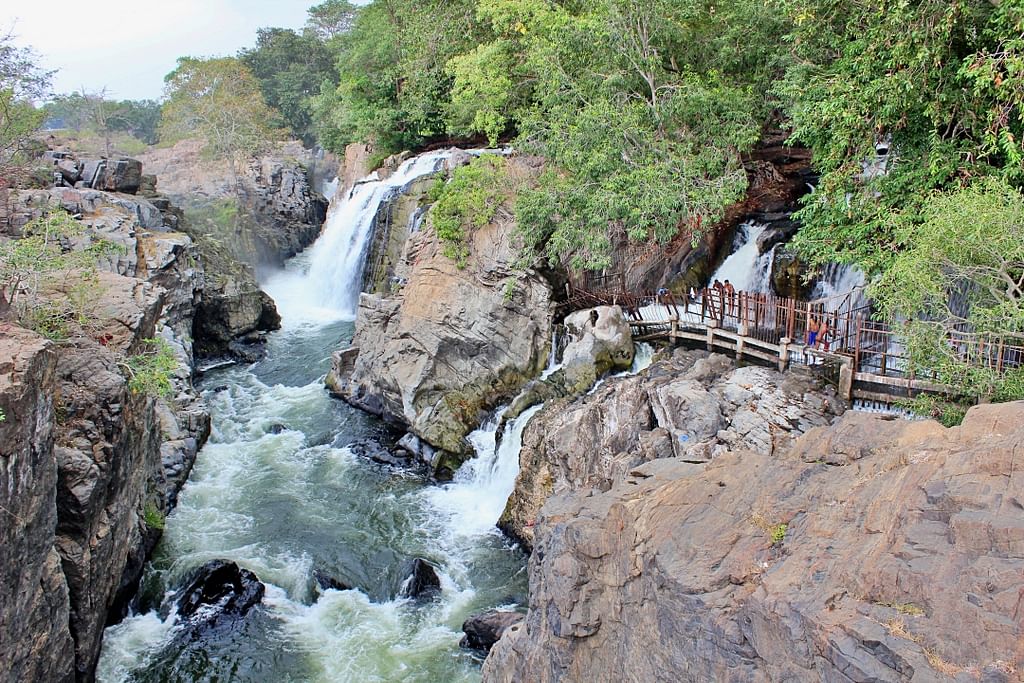 Literally smoky rock, the name of this fall comes from the smoke appearance that's there when the water crashes into the rocks.
These falls are around 127 km from Bengaluru, making it a perfect getaway from the city. It is located on the Tamil Nadu – Karnataka border on the Kaveri River. It is sometimes also called the Niagara Falls of India.
The best time to visit these falls is immediately after the monsoons till February. Then the river is full and swollen and the falls are at their most magnificent. If you go during the off-season, then you can enjoy these waters in a boat, because the falls aren't as dramatic. If you like to fish, then you can also enjoy freshly caught fish from the river which is cooked and sold by the locals.
It takes anywhere between 3-4 hours to drive one way to these falls.
ஒட்டுமொத்த விகடனுக்கும் ஒரே ஷார்ட்கட்!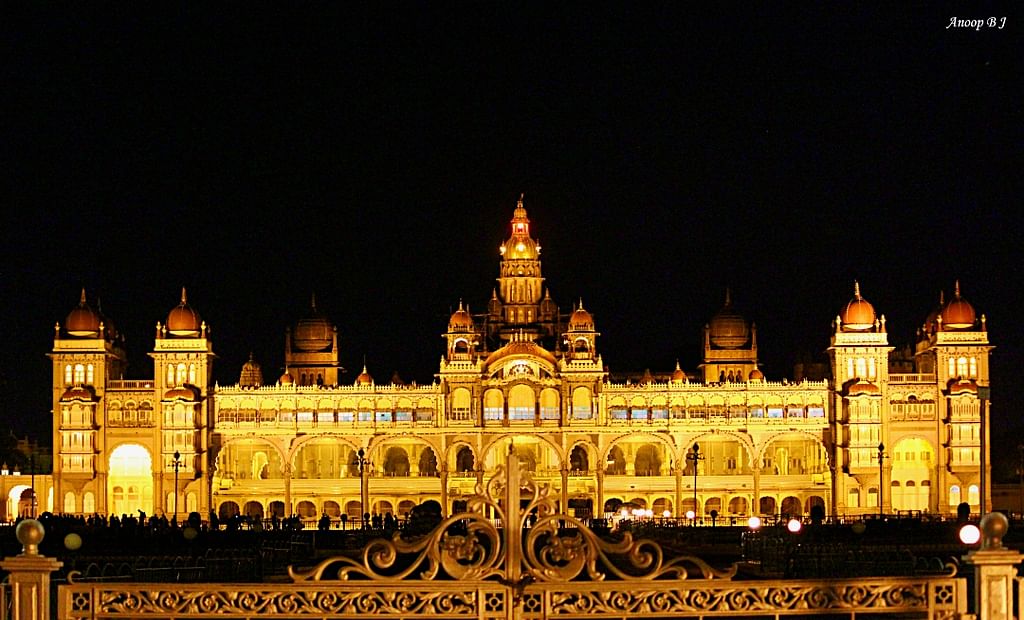 For the history buffs there is Mysore. A legacy of the Kingdom of Mysore set at the bottom of the Chamundi Hills. At 145 km from Bengaluru, this town is where the Wadiyar dynasty ruled. A dynasty which laid great emphasis on culture and art.
Thanks to which it is still considered the cultural capital of Karnataka. The most famous place in this town is the Mysore Palace, which is a must visit for anybody going there. Dasara is famous around here and people visit during that festive season from around the world. If you can time your visit during the Dasera festival, then you will be treated to an extravaganza of culture.
The town is also famous for its sweet dish, the Mysore Pak, a food, the Mysore Masala Dosa and its paintings. For shoppers, the place is also famous for its silk sarees, a material which was introduced under the rule of Tipu Sultan.
It takes around 4 hours from Bengaluru to Mysuru, depending on traffic. As weekends see a lot of folks make a beeline to the place.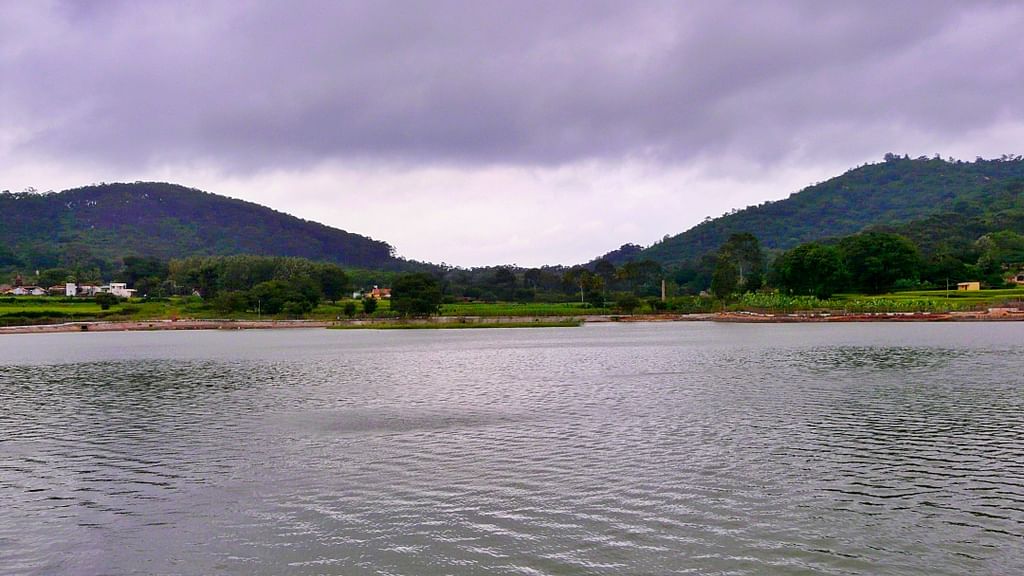 Yelagiri is a popular hill station in Tamil Nadu which is just 160 km from Bengaluru. Located at 1100 metres above mean sea level. This town perched on the hill is a nice break when the sun is beating down on the plains.
The hills are surrounded by verdant green valleys and rose gardens which are of particular interest to the avid home gardner. Unlike the more popular tourist hill stations of Tamil Nadu like Ooty and Kodaikanal, Yelagiri isn't as developed. Which is what makes it unique. You can still enjoy the rawness of the place, without excessive commercialisation. Best time to visit is most of the year other than the monsoons. As the rains can be quite intense in this area.
Yelagiri is around 3 hours from Bengaluru on some gorgeous highways which are fun to drive and ride.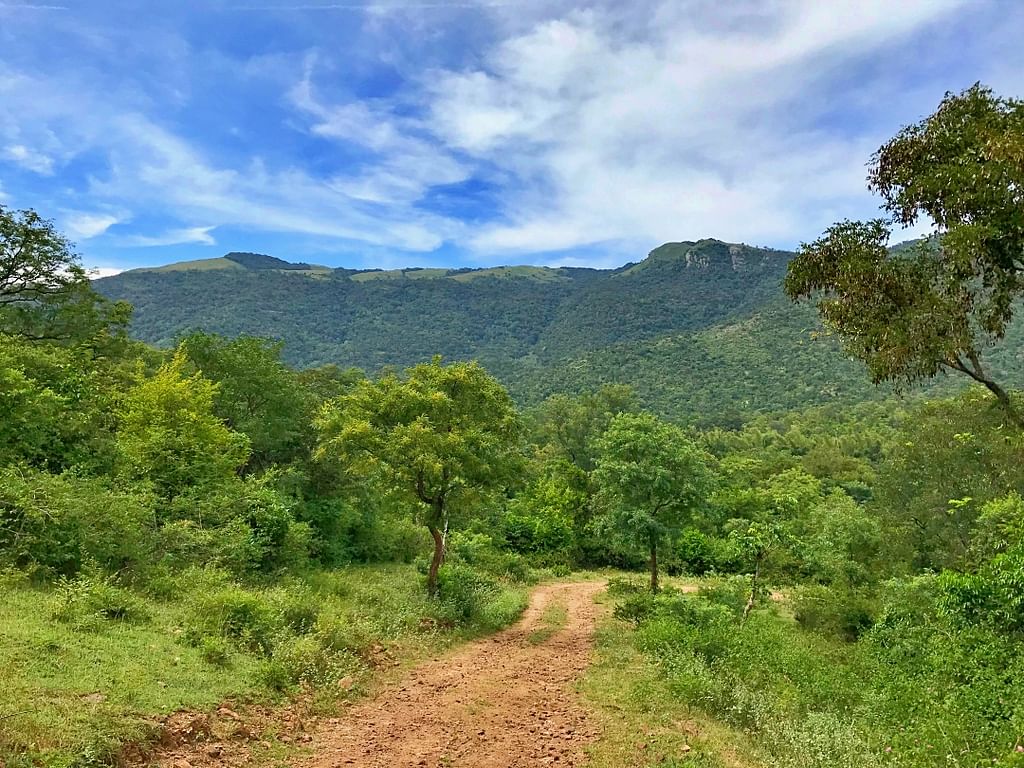 BR Hills or more correctly Biligirirangana Hills is an ecological paradise and unique. It is the western most part of the Eastern Ghats and extremely close to the Western Ghats. As a result, it has a veritable cornucopia of flora and fauna, not found together in many other parts of the country.
These hills are around 160 km from Bengaluru and a must visit for anybody who loves nature. The drive to this place is serene. It is also a forest reserve which was originally created around the resident temple in 1974, and in 2011 it was declared a tiger reserve as well. There is something more to look forward to. The BR Swamy Temple is a must visit for anyone heading to this place.
A birder's paradise, BR Hills is a perfect weekend trip if you want to live in nature's lap. The best time to visit is in the winter months and it takes around 4 hours to drive down.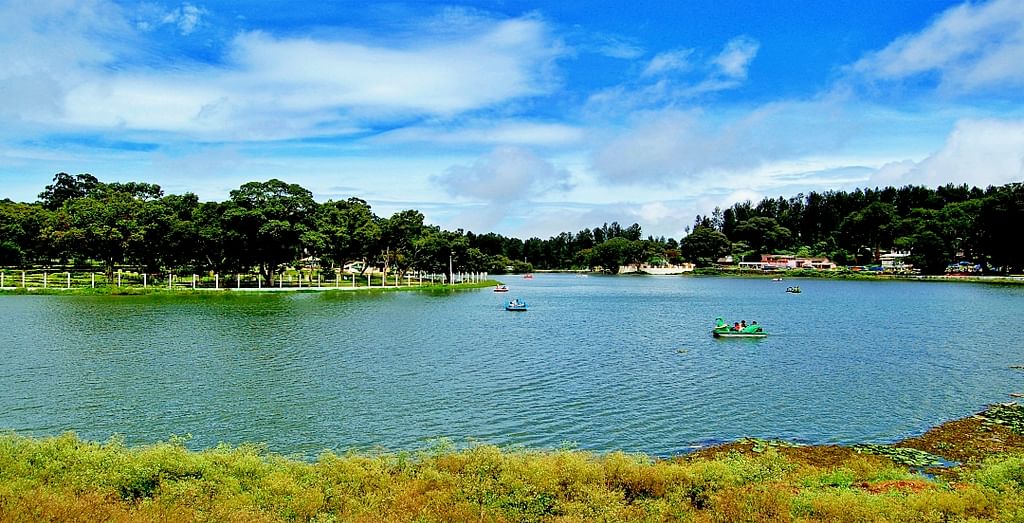 At around 200 km from Bengaluru, Yercaud is another hill station located in Tamil Nadu. At 1500 metres above mean sea level, these hills are cool even in the hot summer months. Which is what makes the place such an attractive proposition for a weekend getaway.
In Yercaud, you can visit the lake and the ancient shrine where stone-age implements have been discovered. The place is peppered with coffee plantations, which means the hills are covered with green always. A special attraction in May is the Yercaud Summer Festival which draws many tourists to its top.
You can check out the Killiyur Falls, Shevaroy Hills and Bear's Cave in Yercaud. At just 4 hours' drive from Bengaluru, this is an ideal weekend destination for those looking for a mixture of nature and serenity.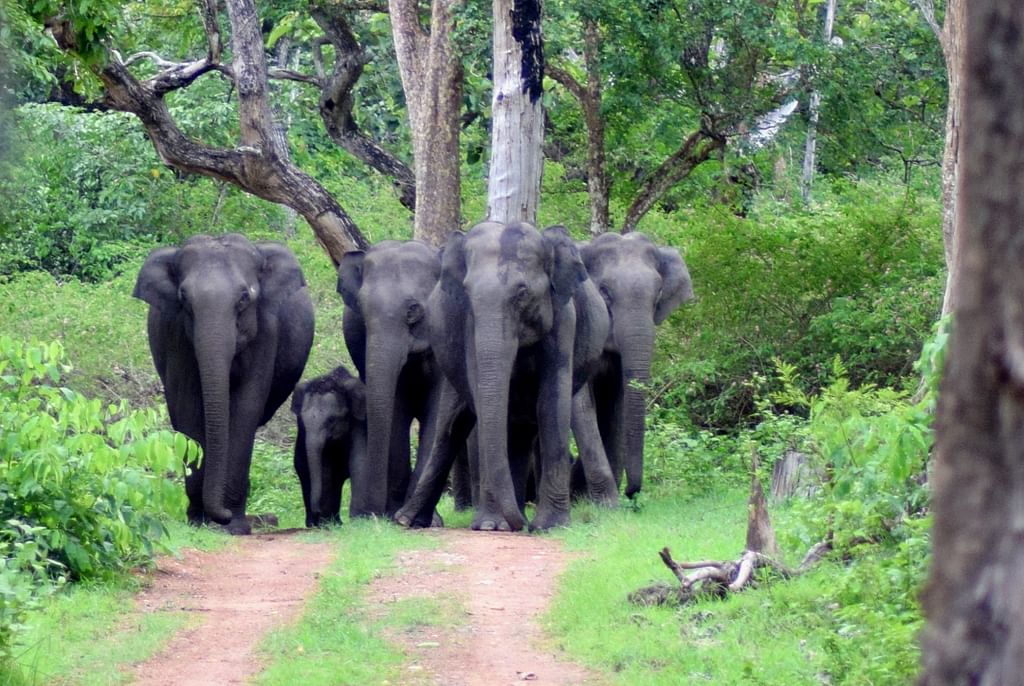 Bandipur National Park is a tiger reserve famous around the country in the state of Karnataka. It was earlier the hunting grounds of the Maharajas of Mysore, but now is an integral part of the Nilgiris Biosphere Reserve.
A perfect place for people who love nature and want to enjoy a thick forest reserve. The flora of the place varies a lot, as this national park is situated between a height of 680 to 1400 metres above sea level. The variety in fauna leads to a rich variety in birds, and birders from around the country visit to enjoy this forest.
The best time to visit here is in the winter months and you can always club it with a drive to Ooty if you wish. If you are lucky, you can spot many wild animals, including the Indian elephant, tiger, gaur, sloth bear, crocodiles, golden jackal and more.
It takes just 5 hours to cover this 200+ km distance from Bengaluru, which gives you ample time to leave the city and reach the place to enjoy the wildlife.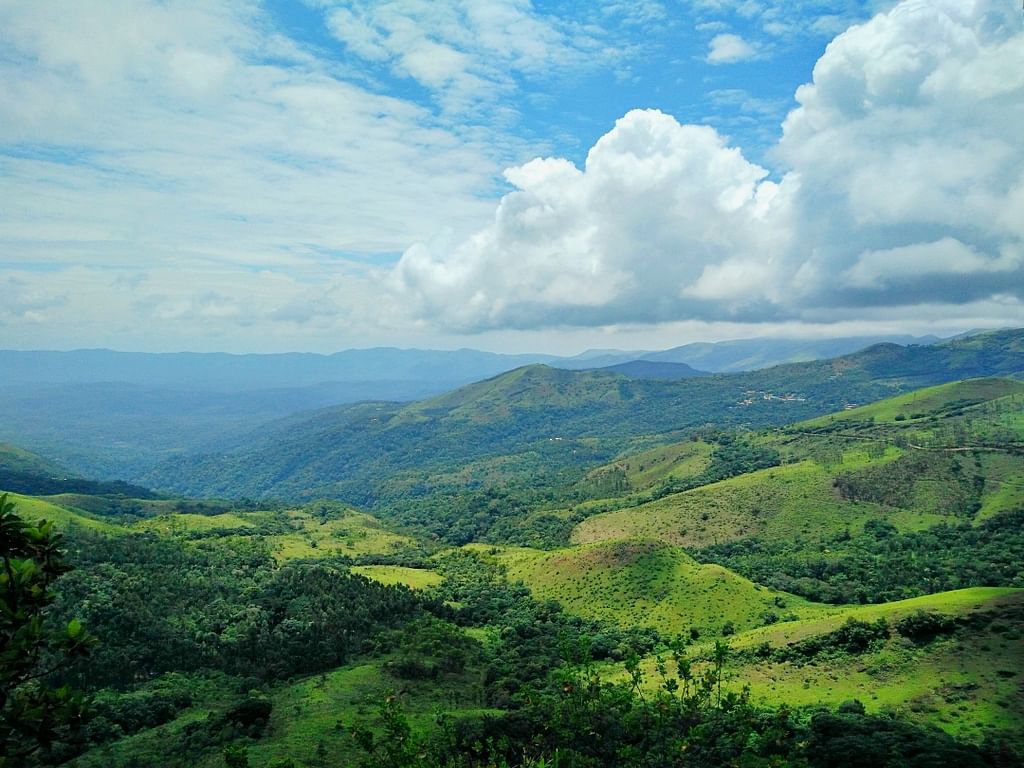 Located in the Western Ghats of Karnataka, Chikmagalur is just 250 km from Bengaluru. Out there you get to enjoy the many coffee estates, tropical rainforests and lovely hill station weather at 1100 metres.
The town is a fully developed tourist hill station, so you easily find accommodation at all price ranges. Getting to this place is also a joy, as you get to drive through the Western Ghats. Enroute and around the town there are a number of viewing spots, where you can enjoy expansive views of the valleys in the ghats. If you are into trekking, then you have ample scope for that as well.
Because of its cool weather during most of the year, you can visit any time, except the monsoons. Though adventurous motorists also love driving and riding down in the rains, because it provides a different kind of monsoon challenge. You can visit the Mullayanagiri Peak, Mahatma Gandhi Park and the Kudurekuha Jamly Hill.
At around 5 hours from Bengaluru, the drive to Chikmagalur is as much a highlight of this weekend destination, as the destination itself!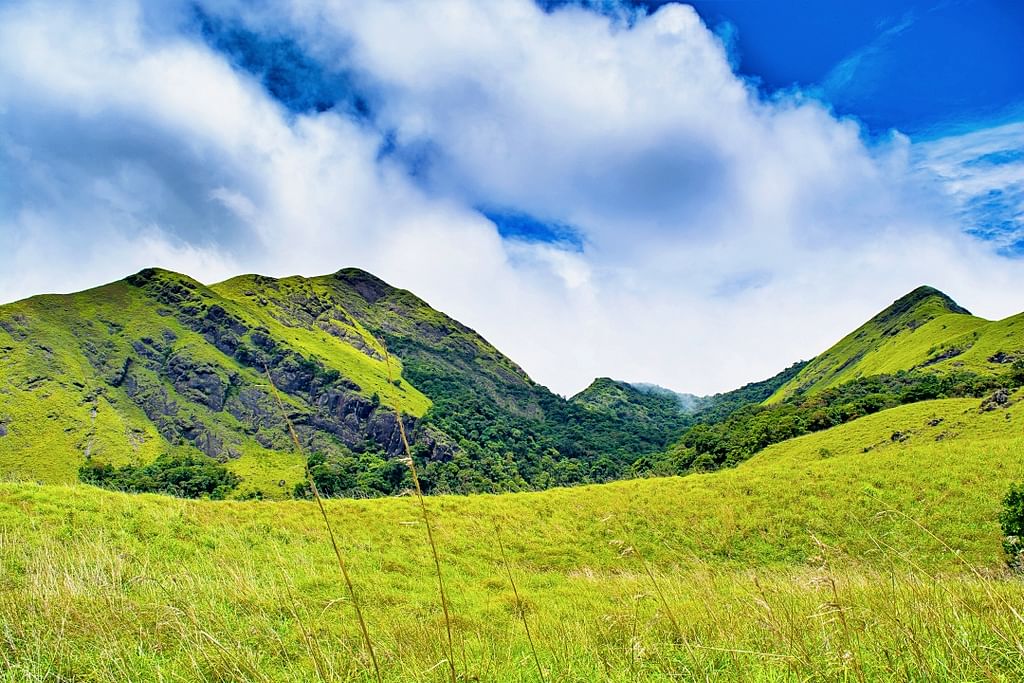 Located in Kerala and the farthest from Bengaluru in this list is Wayanad. God's Own Country is always welcoming for a weekend or even longer getaway. This hill station is on the Karnataka-Kerala border and is an extension of the Mysore Plateau. It has altitudes ranging between 700 to 2100 metres.
Wayanad is a place you will find difficult to explore in just one weekend. With its diverse attractions, chances are that you will find yourself going back there again and again. Wayanad which literally means the land of paddy fields in Malayalam, is made up of three towns called Kalpetta, Mananthavady and Sultan Bathery.
This part of the country is rich with flora and fauna, and birders flock there. There are as many birds as there are birders! It is also the origin of the Kabini River and Chaliyar River. With so much happening in a small geographical area, it attracts a lot of nature lovers from Karnataka, Tamil Nadu and Kerala.
You can visit the Banasura Sagar Dam and Karapuzha Dam to enjoy the marvels of modern-day engineering in the lap of nature. Or you visit the Tholpetty Wildlife Sanctuary, Phantom Rock and Edakkal Caves.
At 6 hours from Bengaluru, Wayanad makes for a long drive and is thus preferred only when you have a reasonably long weekend.