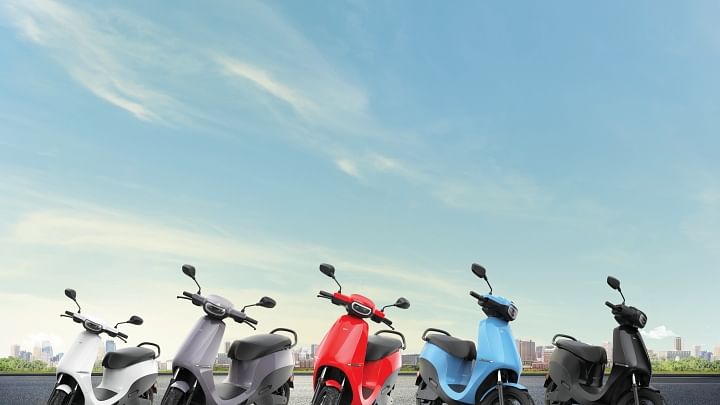 News
OLA S1 Air
OLA S1 Air
If you want to buy any scooter in India, with the current prevailing prices, you are destined to cross above 1 lakh rupees in your budget. Call it fate or design, name it how you want. But that's the fact. This includes electric scooters as well! Except for some less-powered battery-pack scooters like the Hero, Okinawa etc., where you can't expect great performance, good dealer network, range and amenities.
Ola is changing this game and trying to keep this generation of buyers happy. Ola released a teaser as such and it was not just to build up hype. Yes! Ola launched a low-cost electric scooter for under Rs 80,000. As a base variant of its previous variant S1 Pro, Ola has launched it under the name S1 Air.
Even though the price has come down, there is no need to worry about cost-cutting in the features. You get the same premium feel as the S1 Pro, almost the same features, adequate performance, and the required range, which is seen in the S1 Air.
Being an entry-level electric scooter. First of all, the main focus has been on its weight so that it can be easily handled by women and lightweight people. It weighs just 99 kg. Since it is around 25 kg less than the other variant, anyone can easily handle it. Ola says that it has not compromised the build quality.
Inspired by the S1 Pro. That is because it is designed on the same platform that the S1 is built on. If you look at the air scooter, the design is the same as the original S1 Pro. So, no one is likely to ask at first sight that 'have you bought a budget scooter'? That cutting-edge design is the glamour of Ola!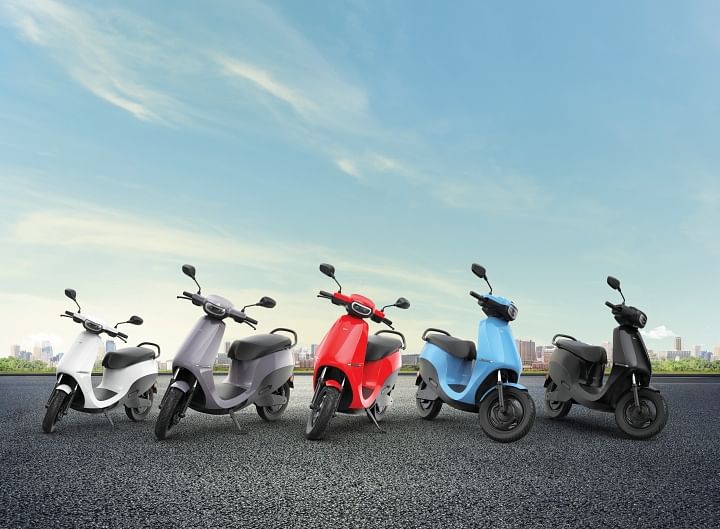 Same rectangular headlight design! Being an affordable scooter, no compromise has been made on LEDs. The touchscreen on the Air variant is the same at 7.0 inches, that too on a TFT display, and its digital touchscreen is premium. Customers are now raving about its response. The S1 Air also comes with Ola's new technology, MoveOs3 update.
There's a lot going on in this MoveOS3 update. It has a proximity sensor so you can do many things. OLA has added many features such as automatic unlocking of the scooter, locking the scooter if it is pushed away, tracking the scooter, hill hold function for safety on hilly roads, light themes changing according to the songs playing on the scooter, and other widgets.
The S1 Air comes in a total of 5 colours. Otherwise, a closer look reveals a number of changes to the Ola S1 Pro. Its flat footboard area, (slightly curved like a banana on the S1 and S1 Pro scooters), is comfortable for shorter riders and makes for easy loading and unloading. Its seat height of 792 mm is a bit high!
There are many differences like the swing arm, hub motor, conventional front side telescopic suspension found in normal scooters, rear side dual spring setup, re-designed grab rail, dual tone colours and mainly weight.
Its single-piece tubular grab handle gives the scooter a sporty look. It has 34 litres of space under the seat. This is just 2 litres less than the more expensive counterpart.
On the Ola S1 Pro, its rear suspension is a mono-shock and that too is bedridden. The S1 Air can be found with a dual spring. It has drum brakes and alloy wheels. Otherwise, Ola is making sure that its premium-ness and design are not wasted. Very good Ola!
Ola has given a lithium-ion battery pack with a power of 2.47 kW which is less than the S1 variant. But it claims to deliver around 101 km on a single charge as reported by IDC. There are customers who have ridden the S1 Pro beyond its claimed range of 181 km, achieving 200 km and own the Ola scooter free in the long-range challenge. If so, whispers are out that this too can go more than the claimed mileage. However, a range of around 90 km is a boom for commuters. Try it in Eco mode and you will get good results.
Its top speed is said to be 85 kmph. We haven't checked it yet. In this, they have given 3 riding modes namely Eco, Normal and Sport. So, this S1 Air can be exciting to ride as well.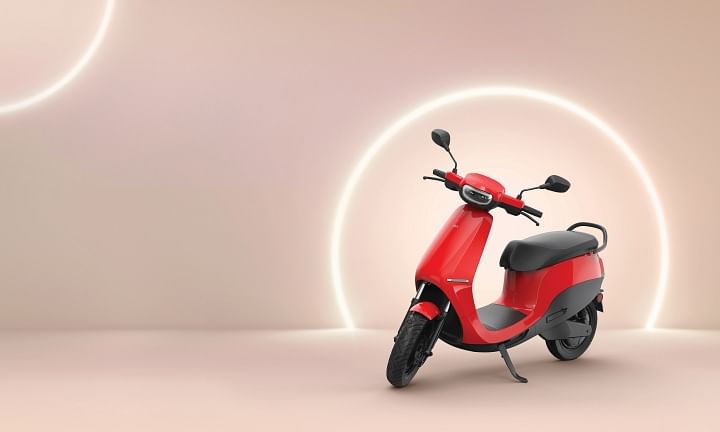 Its rear-mounted rear hub motor has a power output of 4.5kW. That is, its peak power is 6bhp. It claims to take around 9.8 seconds for 0-100 kmph. 0–40 kmph takes just 4.3 seconds. It is okay for a normal commuter electric scooter.
As far as charging is concerned, it takes 4.5 hours to 4.7 hours to charge it from 0–100%. This is the time it takes on a normal regular charger. What is special about this is that Ola has also given it a hyper charging facility. They say that if you charge it in just 5 minutes on Ola's dedicated hyper charging network, you can go up to 15 km.
Generally, Ola scooters hit the news for their quick bookings. Bookings for this S1 Air have accumulated rapidly. Ola, as usual, has managed a trick here too. That Rs 79,999 price is only for those who booked it before Diwali. When you read this and book it, the ex-showroom price will be around Rs 84,999. Awwww…