Veteran leftist Luiz Inácio Lula da Silva a.k.a Lula has been elected as the President of Brazil after beating far-right incumbent Jair Bolsonaro. This marks a stunning comeback from the leftist leader after a major setback. Also, it marks the end of the country's most right-wing government in decades.
It was a tight race between Lula and Bolsonaro, Lula earned 50.9% votes and Bolsonaro got 49.1%. This is Brazil's closest fought election in over three decades. Just over 2 million votes separated the two candidates with 99.5 percent of the votes counted. The previous closest race was in 2014, which was decided by a margin of 3.46 million votes.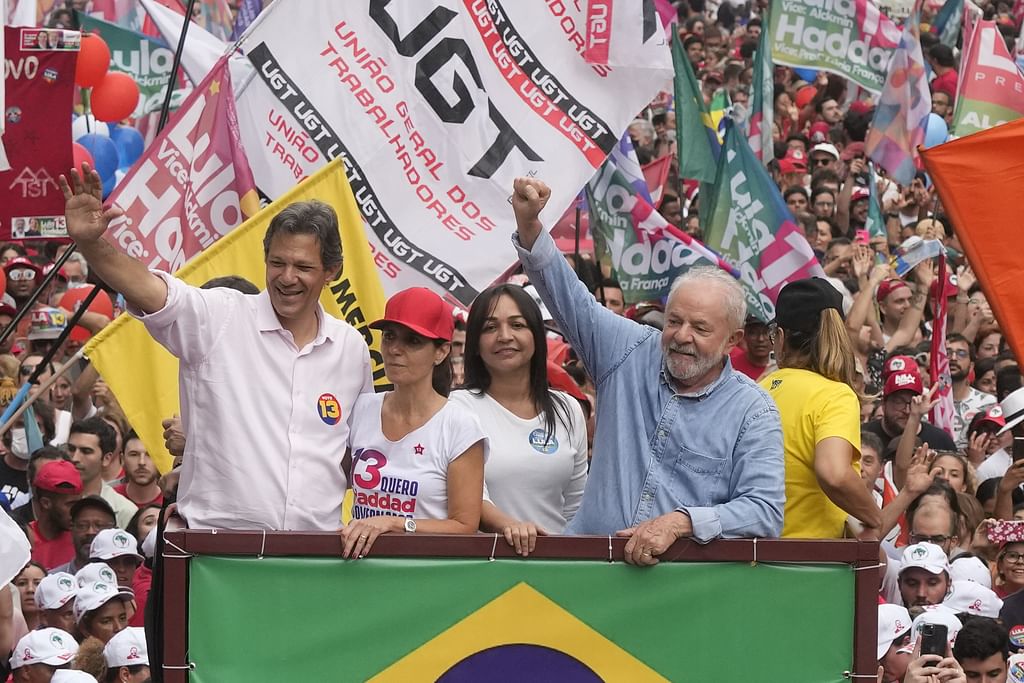 Why is this victory of Lula significant?
Being the former president reigning over Brazil between 2003 and 2010, Lula was one of the most important politicians on the planet at the time. Serving two consecutive terms as president, Lula's graph dropped when he announced Dilma Rousseff as his handpicked successor for Brazil's Workers' Party (PT) in 2010. Though, Dilma Rousseff became the first woman president of the country with a very good margin of 55% in 2010, she couldn't pull off what Lula did under his leadership, especially when it came to the economy. After a downfall and an arrest, Lula has now bounced back stronger than ever. This victory has proved that he is still in the game.
Who is Luiz Inácio Lula da Silva?
There are only a few politicians, whose career builds the democracy of the country alongside. Lula is one such leader. There was even a point during his presidency when his acceptance rate among Brazilians was nearly 90%. He was the most popular and people's most favourite president. The story of Lula more or less defines the timeline of political shifts in Brazil.
Lula worked as a shoeshine boy and peanut vendor before becoming a metalworker at the tender age of 14. In the 1960s, he lost a finger in a workplace accident. During Brazil's military dictatorship, Lula led massive strikes and protests. He rose quickly to become the head of his trade union and led major strikes in the 1970s that challenged the then-military dictatorship. In 1980, he co-founded the Workers' Party, standing as its candidate for president nine years later.
Lula's coalition mainly drew the political left including the working class, low-income people, left-leaning catholic voters, Afro-Brazilians, and indigenous people. His base was growing strongly but it was not enough to win the presidential elections. Lula lost three presidential bids from 1989 to 1998.
Simultaneously, Brazil was experiencing a major economic crisis. In the late 1990s, Brazil's center-right led government tried to stabilize the economy and lower poverty. However, the recovery was not promising. This is when Lula ran for the fourth time in the presidential election in 2002. This time he expanded his coalition attracting the support of center-right voters including businessmen and banks. This strategy worked in his favour and he became the President of Brazil in 2002.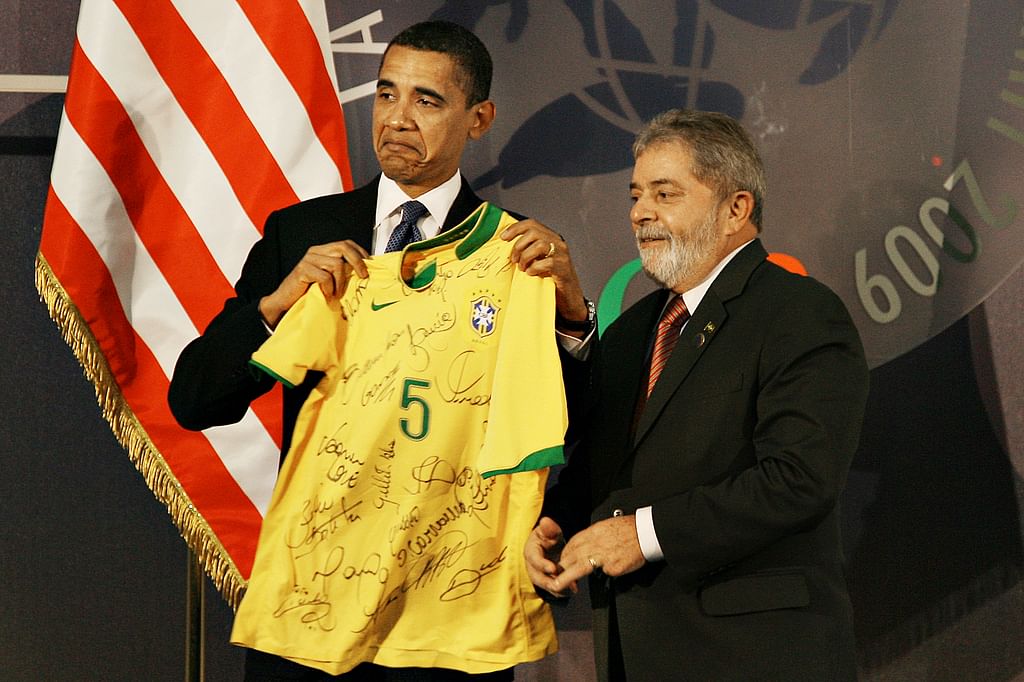 In Lula's first term Brazil's economy grew rapidly mostly because of its booming trade partnership with China. He introduced a famous social welfare scheme named Bolsa Familia, a cash transfer program that brought viable changes in the country. By the end of his first term, Lula had already become an unstoppable force in Brazil with a nearly 60% of acceptance rate.
Later Lula was accused of various corruption and bribe charges. But Lula's unprecedented popularity led to his re-election as Brazil's President in 2006. By the end of his second term, the GDP of Brazil was at its highest ever. So was his approval rating.
In 2010, Dilma Rousseff, the political heir to Lula failed to maintain the well-built coalition of Lula. Her lack of prowess and skill to negotiate and speak at the congress had cost her the support of center-left voters. Her economic administration was also flawed. In 2016, due to several accusations and inactions, Rousseff was removed from office. Followed by this event in 2017, Lula was also put on trial and was imprisoned for receiving real estate and other gifts as bribes. But this didn't change the love of the Brazilian people for Lula.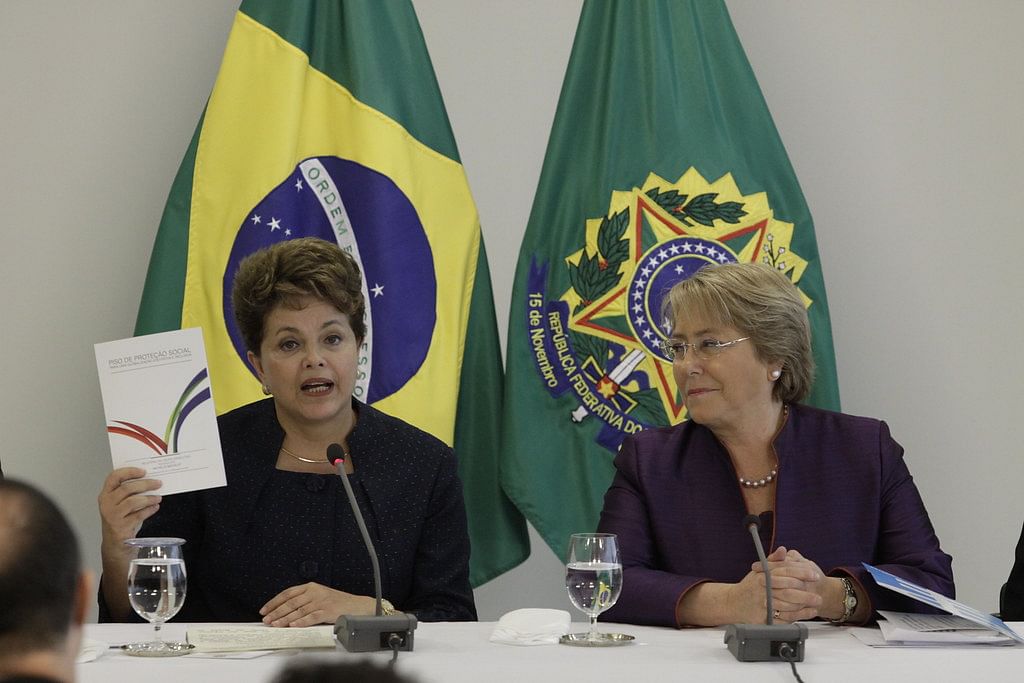 This fall of Lula and his party allowed very unusual Brazilians politicians from the far-right to emerge. Thus, came Jair Bolsonaro, a retired military officer with a very conservative view of the world. His voters were farmers, businessmen, and anti-abortion supporters. His victory at the 2018 presidential election was a total shift in the politics of Brazil.
Having Bolsonaro in office, Brazil had its toughest time. It was the worst in every aspect possible. His mismanagement of Amazon had global outrage. Also, It was during Bolsonaro's period, Brazil was one of the worst affected and mishandled countries during COVID-19 with over 680,000 deaths. The GDP dipped and accusations were slammed as the ruling right tried to censor media and the mere system of democracy was at risk.
Meanwhile, Lula was freed after 19 months in prison. Brazil's Supreme Court overturned overturned and annulled the judgements against Lula due to the initial trial being presided over by a biased judge. Lula reemerged from prison as a pragmatic politician vowing to fight the rising hunger and unemployment by channeling public loans and investment into strategic industries while pledging fiscal responsibility.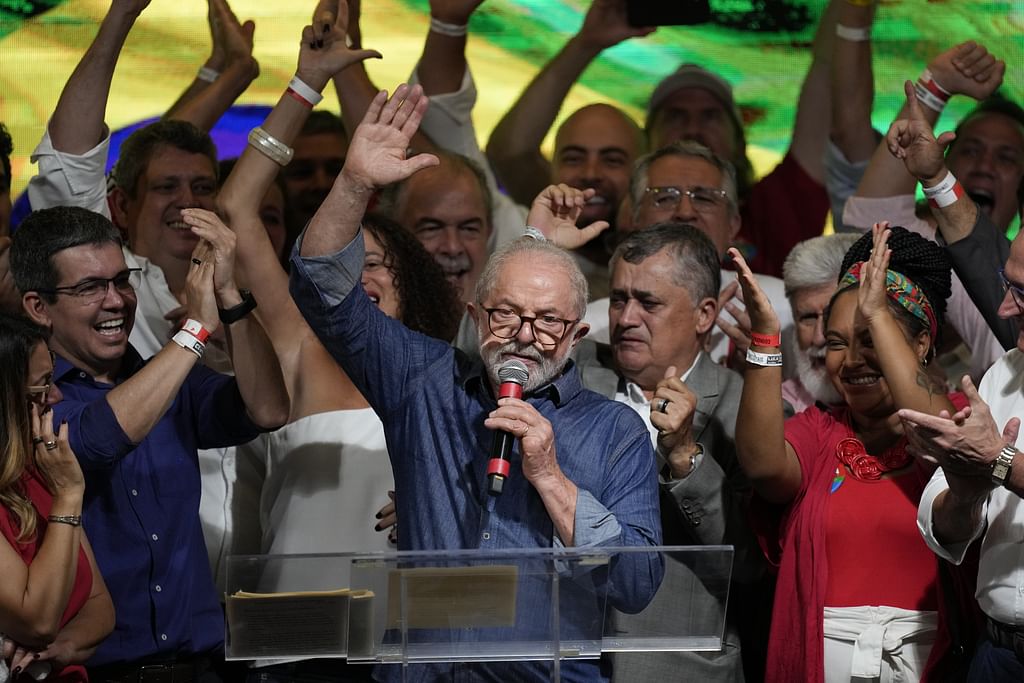 Lula, now 77 has promised to 'Restore the Country to its former glory'. It was his motto for the campaign leading up to this presidential elections. Lula has made a lot of commitments. The country is in a crucial state now and Lula has to come good with these promises for the country to thrive again.
After a term of rack and ruin, his comeback is refreshing and promising for the Brazilians. His victory imparts some hope in them to bounce back stronger.