#17 General topics for preliminary examination - Indian Polity 
Indian Constitution - part 2 

Articles 1 to 4 of our Constitution specifies the administrative jurisdictions and powers of India (also called Bharat in our Constitution). Article 2 gives the power to Parliament to add new states, article 3 gives the power to Parliament to form new states out of existing ones and increasing or decreasing the area of a state, etc. Learn each one clearly. If there is a demand for a new state or formation of a new state happening during the time of your examination, take detailed notes of it as explained in previous topics. Another important subject - for each Act to be passed by the Parliament in which House it needs to be introduced, what majority is required to pass it, etc., can be noted and tabulated clearly. 
Which of the following is correct with respect to Article 3 
The Bill to create a new State has to be first introduced in Rajya Sabha only. 
President's prior approval is required before such an introduction. 
Before giving this prior approval, the President shall send the Bill to the legislative assembly of the parent state(s) from which the new state is proposed to be created. 
Without approval of that legislative assembly, President cannot give prior approval.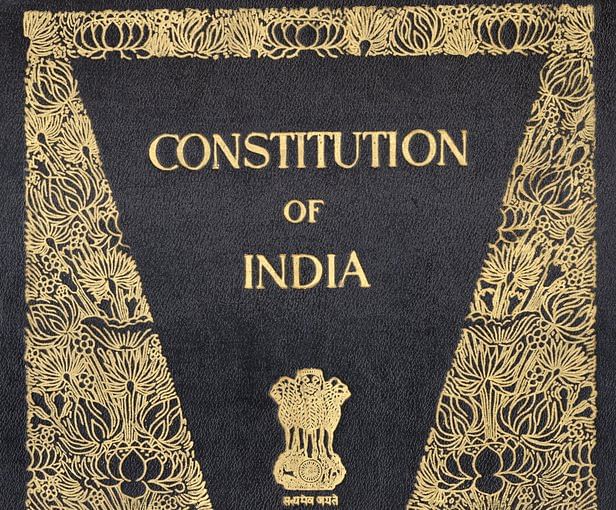 The state delimitation commissions such as Dhar Commission, J.V.P. Commission, Fazal Ali Commission, etc., and when each state was formed must be studied. 
Next, we shall look into citizenship. Articles 5 to 11 deal with this. Besides those, the Citizenship Act of 1955 also has to be learned alongside. As per these, citizenship of India can be attained in 5 ways: 1. Birth 2. Descent 3. Registration 4. Naturalisation 5. Upon adding any foreign territory to the Indian Union. The three occasions by which one loses one's citizenship are 1. Renunciation 2. Termination 3. Deprivation. Learn the conditions and major judgments related to each. 
Next, let us look into the Fundamental Rights. These are included in Articles 12-35 of Part III. The salient features of the Bill of Rights of USA and Rights of Man of France have found a place in our Fundamental Rights. Articles 12-35 are extremely important and need to be learned really well. Let us look at one line explanation of each article (14-24) now - 
Article - One line explanation 
14 - Equality before the law 
15 - Prohibition of discrimination on grounds of religion, race, caste, sex or place of birth. ( 15(3), 15(4), 15(5) are exceptions ) 
16 - Equality of opportunity in matters of public employment.
17 - Abolition of untouchability 
19 - Six Rights of citizens (originally there were seven, but 44th amendment took away the right to property. Currently, there  are rights to 1. Speech and expression 2. Assembly 3. Form associations 4. Movement 5. Residence 6. Practice any profession. Art. 19(2) contains the reasonable restrictions on these. 
20 - Protection of certain rights in case of conviction for offenses. Three main features are 1. Ex post facto legislation 2. Double jeopardy 3. The prohibition against self-incrimination.
21 - Right to life and liberty 
22 - Protection against arrest and detention in certain cases
23 - Prohibition of human trafficking and bonded labor 
24 - Prohibition of Child labor 
These fundamental rights are extremely important. In each article, learn all special features deeply. From this topic (specifically articles 15,19,20) several questions have come in several examinations. Since you know its importance in advance, transform this subject to your biggest strength. 
We will meet in the next topic.