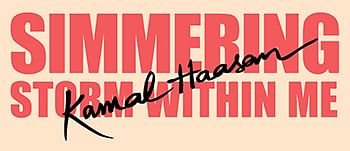 There are two clarifications with regard to the article last week. One is what I spoke about religion. There were debates on all sides. Northern media posit hard tone with my speech. When I say extremism they write it as 'terror'. There was accusation in the past that we sensationalize news by using phrases inspiring horror such as 'jabbing with knife', 'blood dripping' and so on. It's long since we had dropped the style and now they have adopted it, it seems. I liked one thing amidst their anxiety about TRP, though. While all Tamil journals mentioned about it generically as 'published in a Tamil magazine', they specifically mentioned it explicitly as 'published in Ananda Vikatan'. It's a progress. Rajini mentioning my name or I  mentioning his is not wrong. Similarly it is.


ஒட்டுமொத்த விகடனுக்கும் ஒரே ஷார்ட்கட்!

Let me come to the point. I oppose all kinds of extremism. Whatever the religion is I don't agree with it if it breeds out extremism. No religion insists to wage war for anything. Revolution happened in the land of Judea where Jesus was born. We were told that in spite of the interest among the Jews to shake the ruling of Pontius Pilate the good disciples of Jesus tried to stall it so as to avoid violence. Though the Bible was intended to be corrected many times the truth in it brightly sparkles as ever before. Similarly, all the religions of the world teach only about love and peace.

And this is my next clarification. I mentioned about Nithyanand Jeyaraman while speaking about encroachments around the Ennore creek.  He called on me lamenting that, "Sir, it is your magnanimity to mention about me. But it sounds like I am the only person to have it accomplished, but in fact there are many behind the movement. It is the nobility of the members of the movement not to ask 'why my name is left out' or Nithyanand 'feeling restless about exclusivity of his name'.

But not realizing their nobility, taking for granted that they are born only to voice for us standing in the streets and we ignorantly pass by. It's because we don't share the feeling of belongingness that they are 'one among us' that the government agencies dare to sue and arrest them.  But they help us reach the shore, like the lighthouse that shores us safely. Yes, I have joined hands with those lighthouses. They turn legends to me when I learn about their aspirations towards upgrading this society. It's the expression of my greed that I have planned to introduce a mobile app with an aim to amplify the voice of these social activists into a 'mega-voice'. Yes, its aim is to wash off the dirt accumulated on the rulers whose job at present is only to amass wealth at any cost, making them clean and eventually work for the benefit of the common. It will comprise of the social activists as well as lakhs of members of my welfare association. You can enlist any incident of bribery or case of inattention. Those who are connected through the App will listen to your grievance and take up the issue with the concerned department officials, helping you to win justice. Some may wonder 'are you going to bring those social activists together with your welfare association?' These activists are not my fans to join me at once I call them upon.  We are able to work together as there is a mutual understanding that facilitates natural harmony between us. In a sense we joined together aiming to do good. So there is no need to doubt it.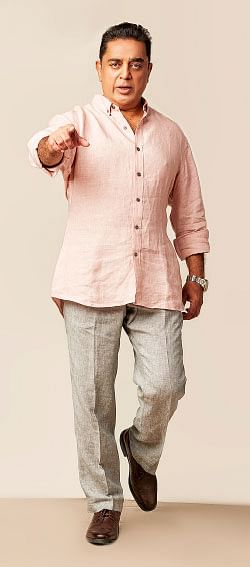 Mr PR Pandian, Convener of All Famers' Association, Mr Jeyaraman, Convener of Arappor Iyakkam, and Mr Arun Krishnamurthy, who is working on creating awareness about water resources, are the first three to show their interest to join with us.

Mr  Arun Krishnamurthy will impart awareness about the status of our traditional water bodies such as, rivers, lakes, canals and ponds, to the members of my welfare association. These members in turn will channelize the information across the people of Tamil Nadu. The members of the association will join with the people towards clearing the encroachments of the water bodies in their respective localities and rehabilitate them with due permission from the local authorities. We will try to fix targets in a year, two or three, according to the extent of efforts required for each project. Don't think it requires crores of investments and also using giant equipment like Proclain.  It is more than enough to have the humble spades and wealth of common people.

By virtue of these efforts for a particular period of time, people of Chennai can enjoy rains. Yes, the forth coming rains shall not make the people suffer and destroy them economically but shall instead be harvested and saved in the respective water bodies of the areas. By describing the efforts in a simpler way don't think that these projects will start today and complete tomorrow. I take support to refer to the dialogue from my own film, 'Is it possible to have the tree planted today and relish its fruit tomorrow itself?' It's our long term dream but it's truly possible.

Next is with Mr PR Pandian from All Famers' Association. He's such a rebel to make agricultural progress upfront so that people feel proud not to have their wards go abroad working as a software engineer, rather take pride in saying 'my son does farming at our village'. Whose fault it is to make the farmers, who have been seasonally cultivating Kuruvai and Samba for generations, kill themselves? Who has pushed the farmers, who have been providing bowls of rice to others for generations, to extremes of begging? The coming years will provide answers to these questions, eventually making the farmers occupy their thrones once again, thereby giving to the community generously. We come together in an effort towards fulfilling it.

Next is Mr Jeyaraman, the convener of Arappor Iyakkam. The service rendered by his team is equivalent to what the anti-corruption enforcement team is doing. This movement was established in 2015 by a group of 25 – 30 members to work against corruption. True democracy will evolve only when there is people participation, where people exercise their right to question. With that as an aim the team questions the government bodies. They strive to create massive public awareness about its own rights as a member of this society. Their primary objective is to ensure justice and equality in the society. My objective too is the same so I feel proud to join with them.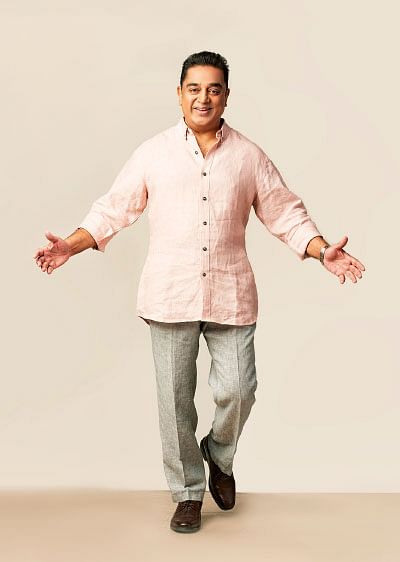 Their important tool is the right to information act (RTI). They say that RTI is the second freedom meant for the commons. Yes, we have already pledged our first freedom to so many. But the second freedom of RTI will help us as a weapon to reconcile our freedom. The government was immensely compelled to implement the Act but what is disheartening is that it shows utter hesitation to enforce the Act. The basic premise of the Act is to ensure transparency of the government in all its ways. But reality is that the mere Act, which is implemented to throw light wherever there is darkness imparted by the government, hidden in the dark. All government and aided institutions come under this Act. If you need information from any of these institutions, you should get it within a specified period of time after the application. If you don't get it at the prescribed time you can re-appeal. If there is further delay you can directly get it from the Information Commission. This is the practice. It is the duty of the government to impart training to the public on 'how to get information' and also to the officials on 'how to provide it'. Regretfully what I learnt is that the government officials are given training on 'how to avoid sharing information based on various clauses of the Act'.

In addition, the Information Commission which is expected to act as transparently as a court remains hesitant to express itself, locked up within the dark rooms. This kind of disgusting instances, where the whole process of ensuring public transparency in a society is locked up with a hidden motive, can happen only in our country. But this team dares to break the lock, trying to reveal the ulterior motive of the vested authorities to the public. The team will help our members to be more aware of the Act and how to make use of it for the welfare of the society.  This will strengthen the poor. Corruption will be revealed. Eventually it will lead to true democracy to blossom.

Some may question me, 'what is the motive behind your continuous effort to question the government?'Our intent is to move those who question me towards answering to the same, thereby making them act on it. But I could decipher the meaning of some of the doubtful eyes, saying, 'No, no, by doing all these, you are trying to move towards the place of answering'. But if you can do it please proceed. Otherwise, allow us at least to do it. Yes, 'Do it or allow us'. Can't you understand even now?

-Towards your shore!
'Hate to be fearful!'

Recently, there was a cultural festival conducted by 'Chettinad Health City' that teaches medicine and other allied paramedical courses, in the suburbs of Chennai. I interacted with the students participated in the programme. Here is the synopsis of it.

"In the past fifty years, what is the most unforgettable criticism by your fans and your reaction to it?

"There are many. Time is short to enlist them. They make me overwhelmed by their love and new types of criticisms. Here is an example. At the time of 'Viswaroopam' film release, there were many organizations and individuals who hassled me financially and emotionally. I was at the verge of losing my own house, which I even mentioned in a press meet. Some of my fans had come forward to help me by sharing their house legal documents along with the keys. People think that I speak about politics out of my own anger. No. I am indebted to you and the people. The love I get from the people cannot be received from even relatives. Relatives try to divide the house but my fans want to share theirs. There was a fan who didn't even have another place to live in. In spite of it, he wanted to give his house  to me".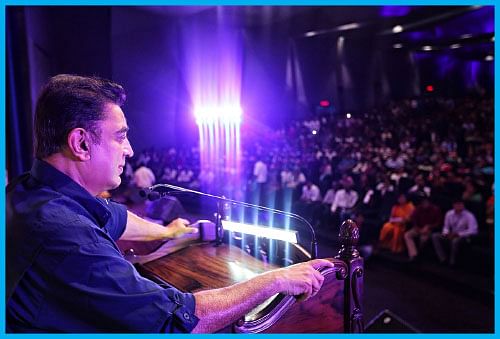 "There are many doctors in your family. Have you ever thought of becoming a doctor? If you are presented the options either to become an actor or a doctor, what will you choose?"

"I am very much greedy. I want to become both. They are equally important. But a doctor can become an actor by means of efforts but an actor can never become a doctor."

"In your entire life what were the instances you felt successful and a failure? How would you deal with failures?"

"What is meant by success? Is it a victory to have a film successfully run and gain collections? No. If a film is acclaimed after my life, that is the success. And a film is forgotten even when I am alive, that is my failure. Failure teaches us how NOT to do a particular thing. It is like what  Edison said, 'I know 1001 ways how NOT to make a bulb'.

"Out of all the features you have what is the best one you feel proud of?"

"Having lived thus for I still have more love and tears, as a male. I feel proud about it. It's because females do have more love and tears than males. I compete with them in that aspect".
"You had donated your organs twenty years ago. How did occur to you to commit yourself in those days. Did anything happen to you in relation to it then?"

"It's life. Yes, life itself is merely an incident. The life I lived till then taught me to donate. 'Your relatives will try to send you to heaven even if you don't believe in it. Some of my friends enquired me mockingly, 'why would you intend to donate your organs'. I replied "There is a spread of 15 meters skin in my body. If it can be made into footwear for seven lepers the heaven lies right in here".  You can use it for any purpose. 'I wished it to be a forerunner to have it used for 'medical teaching'.

Above all, I have never witnessed such a crowd which is avaricious to get a seat in the heaven even though no one has ever seen it or how it looks like. No one has ever come back and said it's good'. Or no realtor who taken us around it. I am not even grabby about it. That is it. They say, my body is to the earth'. Why should it be given to it? That's why I wanted to give it to you, the doctors".

"There are many films that tend to degrade the medical profession. That makes us, the doctors, confront instances of scoffing and mockery. We feel sorry about it. What is your opinion about it?"

"Don't feel bad about it. A politician told me, 'You say 'all politicians are corrupt'. Won't you feel bad if we say 'all actors are bad?'I replied him, 'It was not me who was implied there. I am damn sure about it. You should also have that confidence within you". In every department there will be somebody who is tainted by greed. It's enough for you to aspire not to be that person. You can make that shameful bunch of minority which brings bad name to your department disappear completely".

"People got affected because of the ill health happened to the top leaders. How do you maintain your health?"

"I have stopped smoking, even in films. I started smoking to emulate how Shivaji sir smoked stylishly.  I have stopped it because I didn't want it to be followed  after me. There won't be any one who loves me, more than myself. So, it is my duty to protect me as I love myself".

"What is the biggest fear you have?"

"The mere thinking that one day I might have to fear about something makes me fearful. I hate to be fearful. I wish to confront fear and over power it".

(This article written  by Kamalhassan in Ananda Vikatan magazine dated Nov 15th ,2017 has been reproduced in English by V Amalan Stanley)