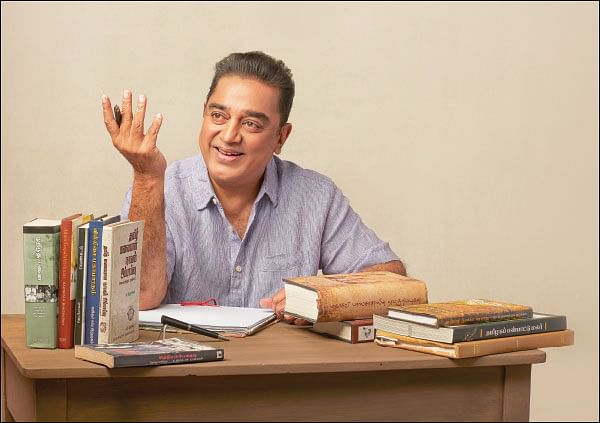 This is the first wave of relentless desire to bring the simmering storm within me at your shore.

How long the Tamils will still remain a dumb witness to the injustice and inequities meted outto them and also the resources of people are squandered into mounds towards fulfilling the greediness of the private individuals?
It is already a quarter of a century past ever since this question arose in the hearts of many crores. My heart too is not an exception to it. I too am one of those Tamils who was contended with ny work , disregarding what's happening outside. We have already paid for our slackness for many years. Not being diligent about what's happening around and remaining as a witness to the atrocities was the only crime we had committed. As those who are honest and goodremained silent 'not to invite trouble', which gave way for the robbers and unscrupulous to build castles for themselves in our soil, with our money, hoisting flags and howling and we remain witness to it bitterly as bunch of herds.

I don't wish to waste my energy to respond to their outcry 'why didn't you speak about it earlier; why do you dare now?' They won't heed to me saying 'at least he opens his mouth now'. Presumably, we need to guess their unrest to mean that they expect me to 'keep quiet as in the past so that we would be able to complete our task of squandering by then'. As I have
understood their ulterior motive I have drawn a model question with my answers below.
ஒட்டுமொத்த விகடனுக்கும் ஒரே ஷார்ட்கட்!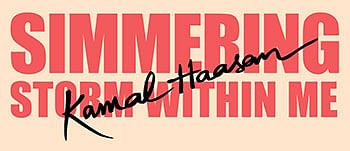 Question: "Who are you?"

I: "Tamilian".

Question: "But you are a Brahmin, isn't it?"

I: "That is by birth. It is not a state I chose".

Question: "You speak about rationalism?"

I: "That's the knowledge base that I chose to".

Question: "So you aspire for a separate Tamilnadu?"

I: "I expect respect as a Tamilian. Though I unquestionably sing the national anthem in Bengali, I will speak only in Tamil despite your intimidations or however you humbly request". English is the only language that can connect India. It can't be Hindi. It's enough to converse or debate with the central government. Leave other languages as choice. But don't compel us. That is the voice that has been ringing relentlessly for the past 50 years. My voice is also the same."

Question: "You deny if your color is saffron. When asked if it wouldn't mix with saffron you reply that saffron is already with in my black shirt. Is it your self-justification or scientific validation?"

I: "It's both. Based on the principles of optics, like a rationalist, black will assimilate all other colors. But only single color will express. Even if it's a self-justification I don't hate saffron without experiencing its essence. I was ignorant about its delusions till the age of 12. But later got relieved".

Question: "If that is so, can we believe that there's still a tinge of saffron stuck somewhere within you?"

I: "Belief is the only drug of abuse for you". The tinge of saffron is not in my heart. It will be present in my mouth when I take betel leaves as pan. That will help me spit on the propaganda of the caste appreciating conservationists' perspectives".

Question: "Do you wish to be the Chief Minister?"

I: "That's a translation of my English interview in Tamil. That too, a deliberate translation made by some media that were in search of an attractive title. It was a title that destroyed the central theme of my interview. My desire is an act that has the ability to shake or remove off of the ruling strength. It's an ardent Tamil aspiration to have a new Tamil State at least in the next generation to come; an ambition of many generations in the past that we are anxious to fulfill at least with my generation. We are the Chief Minister does not denote only me. It denotes my people. We need to be the principal and the chieftain of the state. The ministers should act as a tool of these chieftains. People should be ruling it. I am a servant. It is not important who is at the top and at the bottom. I will not wait for the victory to happen in a day in the future. And I will not worry about what would be my fate if I lose".



In 70 years of independence, we, the Tamils have crossed 50 years blindly. How many things we tend to expect from the daughter-in- laws and son-in- laws who we propose to have in them with our family. How many questions we raise, 'will he earn', 'will he take care of my daughter well', 'will she prove to be good' and so on. But, have we asked any questions about the talents of a minister, MLA, MP' who rule our country. If someone fails to pay dowry after having consented so, how a daughter-in- law will suffer in her in-law's house. These representatives of the people who fail to fulfill their promises should undergo the same sufferings. I don't support dowry. But I am concerned that corruption should not mix with our real life the way dowry has been made to.

At the beginning, there were many good representatives of the people in politics. We are upset that that is not so now. Few of us say that 'it's not possible now'. But even now there many who have been traditionally into f Tamil political generations. However, many of them stand away from it. There are many Tamils, abroad and other states of India who say, 'Ok, at least from now on, try to do something good. If required, we'll leave our job and join you'. And there are many youth seething all over Tamil Nadu. If you say, it 'needs to be repaired' and there are so many with high degrees eager to toil in the workshop as mechanics.

Yes, there should not be any old vehicles. They are eager to build it new. What is surprising is that there are many who say so even in the AIADMK party. They are not the ones who roam around carrying the photo of MGR in their pockets and bags. They are the ones who tattooed him in their brains. They still believe that 'it is MGR who is guiding them thus far'. But reality is not so as they believed.

For the past two decades the hearts of true fans haven't failed to notice that the image of MGR having shrunken drastically on the party posters. Some turned out to be falling at the feet of the one who rules the party rather than the founder. But there are many fuming helplessly inside but still keeping the founder, their original master worshiping him in their heart.

My political speech will not have any aesthetics as any seasoned senior politicians. But it will remain emotional and honest in its content. Forgive me if my speech lacks ornamentation.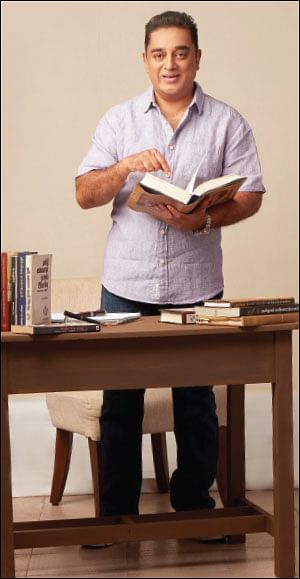 From Tholkappiar there are many who have been polishing the language. Linguistic advancement is not my objective. And it's not my intention to gain livelihood for my future generation. I have entered politics now with all facilities. It's not that only after my entry I need to buy car and housing. In fact, they say, if I enter politics I may not be able to use my car. But I'll, because it is the cinema that fetched me this car. I will not pretend to be 'humble' by renouncing my posh home and go into a small house; because it is my own earning. This too is people's money. But I made them happy, without cheating them; also paid tax duly without cheating the government.

Gaining pride and facilities for Tamil Nadu is what I aspire for. All those thieves pose questions against me saying, 'how can this guy speak against us?' I feel both laughter and anger on them.

There are already litigations against those who question me. It does not mean that what they committed was not a crime Just because they are governing. Even if it is based on mythology, shouldn't we dare to question them the way Nakkeerar questioned Shiva?

If a person takes away money from someone's pocket and runs away in a market place, they would shout at him, 'thief', 'thief'. If the same is committed by a bank manager they term it as misappropriation. It is corruption if committed by a councilor or an MLA. But if it is committed by ministers and those who are above them, they would say 'something went wrong. Enquiry is in progress'. For me, all these people are thieves only. We need to analyze and determine things as they are but not to segregate and classify them differently.

They say, 'your views are vicious. You wear black shirt'. That's the color of my shirt. I have never asked you to change your shirts. I may not worship god in temples. But is that beautiful architecture not ours? If god is kept inside it becomes a famous temple. Otherwise will that turn into a dilapidated temple? When god can even be present in dusts will he not be present in the abandoned temples? Will the god not know how to renew himself? He will be present even in a broken stone, isn't it? What I say is that those buildings should not be made into real estate by those greedy politicians. Rationalism does not mean to completely eradicate devotion. But it means that they stand to protect the fundamental rights of the people, not depriving of them.
Proverbially it is said that 'a man with black shirt remains smart as a security".



They complain that 'Kamal tries to make entry opportunistically as the government lacks stability'. Yes, I do so because of instability. When should I enter it, otherwise? Dare we say, 'Move away, I will take care' when there is Kamarajar? Dare we say when there is Anna, 'It's enough to Kanchipuram to have ruled it. Let Paramakudi rules next". How dare we could say so to them? But why do we say so now? They have brought it to the extent that 'the pathetic way it is ruled, it looks like, anyone can rule it'. Yes, they were the ones who rolled out the carpet for me. When I say 'I' am coming, does it mean only I am coming? Can I do it alone? It is not at all a lone voice. Teasingly they say 'Oho! Then jump in to election. Enter the field. Count the number of votes Kamal would receive'. Sure, we will count it. But the question is not how many votes I would receive. Rather I will decisively say who will not get votes at all. I would say so because I could feel the anger of our people.

The 'Black town' allotted by the British at the corner became a market place afterwards near the fort. Then the fort became the Secretariat of Tamil Nadu. At present, the whole place has been covered with the black smoke of corruption from the forte, making the entire city a black town. There are many tall buildings around the fort but the value of the place has dwindled significantly long before. Even considering the property value of the place it is more valuable to have it on the OMR than having it in the city. It is the opinion of many that if this continues so, the value of the Tamil Nadu state will dwindle sooner.
Currently, many companies are moving to other states for their establishment. They are our life resources. What we have here in our state are only automobile companies who mostly manufacture petrol and diesel cars and vehicles. But if these automobile companies producing petrol and diesel vehicles follow the advice of Trump, Chennai will soon become like Detroit where only the ghosts of laborers move around. For many reasons we know what happened in regard to Standard Motors. If the same story repeats with other companies too, the entire state of Tamil Nadu will become dilapidated. The present politicians of the state are paving way for the same.

Importantly, they have touched many of the resources of our livelihood, especially with the environment. Would you buy vegetables from a vendor who brings them in his boat using the Buckingham canal that runs through Mylapore? But I did so by going along with my household helpers to buy them. The way the wetness of the canal touches our feet now used to touch then too. But that was merely muck not a shit. Along the banks of the Buckingham canal, Cooum river, were merely the dwellings of the poor then. They were not vote banks as turned out to be now.

Our villages are worse than that now. In the past, when we travel to Paramakudi on road, there would be long stretch of greeneries and trees along the roadsides. But they are mere wastelands now. There are many sign boards of various real estates. In those wastelands polythene wastes graze haphazardly instead of animals. It is really shocking to notice the degradations. It's outrightly our fault. It is also the fault of our rulers. But Pinarayi, the Chief Minister of Kerala, enlisted their efforts towards protecting the agriculture lands of the state. I was impressed with their efforts appreciating 'what a great idea it is', wondering as 'oh, is this the way to achieve it' and eventually worrying as 'why this kind of effort never happened here in our state'.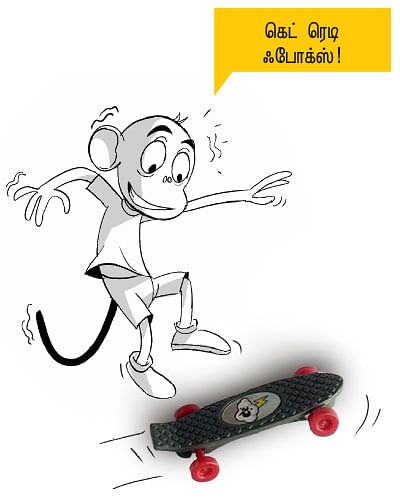 The central government has been trying to create smart cities. It's a good idea. But it's not enough for me. I need, smart towns and smart villages. They should be smart enough to contain people desiring not to migrate out of it. In this day, if we have all global technologies of the world people need not migrate out of their villages for knowledge and entertainment. The smart villages should be smarter to an extent that when they are asked where they live, the residents of these villages should say that 'we live outside the city' proudly. All related departments should move towards the villages so that we should be able to say that only daily wagers will dwell in the city, whereas those who are rich will live in the villages. I don't say anything anew. I repeat what Gandhi once mentioned, 'Villages are our strength. They should be developed and strengthened.'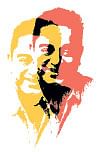 I don't know the subject of agriculture. I keep discussing with the farmers for hours in an effort to learn more about it. I don't think their anger is by any means lesser than mine. No government could endure if their bottled up anger bursts out. That's their extent of anger that stewing over the hydrocarbon project. Can we afford to say 'we don't need agriculture anymore' and have only pizzas and burgers?' Let us consider the linking of rivers later. Let us first look into it if it has waters anymore. Governments should prevent over exploitation of water resources not allowing others to use them, out of greed, and allow them equitably with others. The over exploiters of water should be rebuked.

'You can pluck a handful of neem leaves as medicine. But shouldn't we scold them 'how can you cut down the tree itself'. It's the same injustice that is happening to water bodies, like cutting down the entire tree just for the sake of leaves. One could appreciate how prudently the words related to different types of water bodies termed in Tamil, like kulam where people take bath, yeri to plough the land, kanmai to flow through, ooruni to the village for drinking and so on. Who made them rush towards cities, the people who lived with utmost subtlety even in terming water bodies?

Is there a shame worse than accusing that people would not respect freebies? In a way it is right. We should learn to question and respect what we get freely. During the 2015 flood, I had witnessed the same Adyar river taking away along with it TVs, grinders, mixers, fans, which were given to the public freely, freely given freely lost. They were given to them for gaining votes. But have we thought about why the government did not come forward to save the people along with those freebies? When we question them why they failed to caution us well before the deluge they said 'we drummed about it'. How absurd it is to drum about the deluge in this digital age! Which of these absurdities and wrongful activities should I specify about? It's their belief about the public that they will forget all these things and this forgetting is their only investment.

We should not give them the privilege of that investment anymore!

Towards your shore!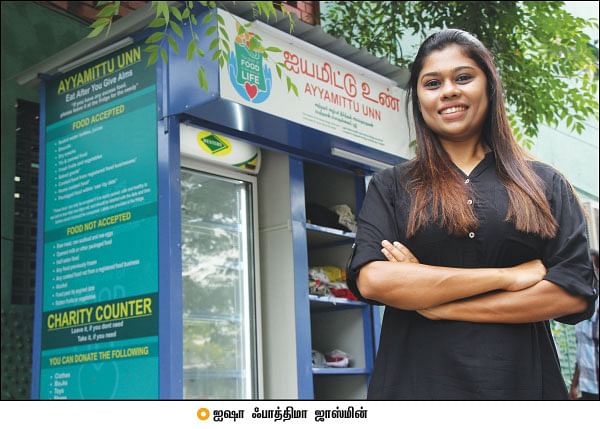 Think differently

When I was passing by Besant Nagar, in Chennai, I happened to notice a refrigerator kept by 'Aiyamittu vunn'. It's double the size of the ordinary fridge we use at home. It is made as a refrigerator on one side with the other side having cupboards with racks to keep dresses. The fridge was full with fruits and food items. The cupboards were stacked with old dresses and foot wears. I enquired about it and was amazed.

Aysha Fathima Jasmine belongs to Thiruvanmiyur. She's a dentist by profession. She continued to share the surplus food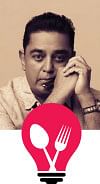 from her home that could feed a few to an old lady sitting at the roadside nearby her apartment. Suddenly, one day she could not find that old lady outside. While she was wondering about what to do with the food she had, it occurred to her that what would happen to the surplus food from each house in her apartment premises that holds about 180 houses. And she continued to brood over that what if all the surplus food items were gathered and stored in a particular place. This thought of aspiring to share the food is also a kind of rationalism.

She read that the surplus food thus stored can be kept in a common place to be consumed by those who need it as and when required, instead of distributing it. First she rationalized and later read about it. That is the way 'Aiyamittu vunn' was initiated as a 'social refrigerator system'. Nearly 50 days have gone by after initiation. Now there are 200 volunteers who joined hands with Aysha to 'have similar system in their area too'. Further, there are many stomachs getting filled as there are many hands supporting this initiative enquiring 'whether they can bring the surplus food for 100 to you, from a programme'.

All those who take food from the refrigerator regularly are ordinary people, like those who collect garbage and tentative workers. They say that 'we earn Rs 9000 per month. We spend almost ¾ of it towards sourcing food. As we get food here regularly we could save some money so that we will be able to admit our children in the nearby corporation school'.

One day, there was a call taxi driver who used to work for 18 hours a day did not have money. He was thirsty. He looked at the refrigerator kept at 3 rd Avenue of Besant Nagar. Somebody informed him that 'whoever feels hungry can take food from it'. He took a water bottle from it.

Then he called up Aysha by mobile and said that 'you are like my mother'.

Yes, person like Aysha is our mother. True mothers like Aysha are doing selflessly what the
government should be doing. Congratulations Aysha!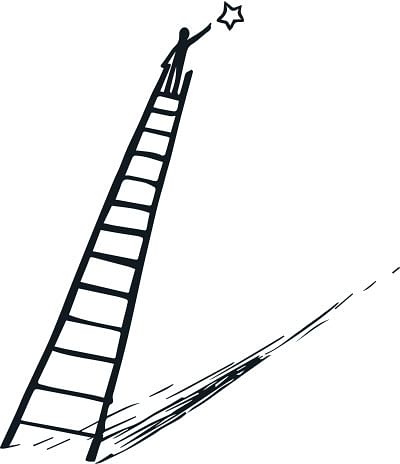 Prevent before happening

I have request to youth. Don't listen completely to whatever your mother and father say.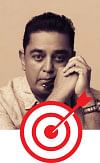 Matha, Pitha, Guru, Dheivam ….you can worship them. But let the decision be yours. Do what you like to do. The same way you are adamant about your marriage saying 'I'll marry only her', shouldn't you be so about your love, your ideals and goals in life? Do love your goals.

I don't say, 'no to love'. I don't mock at it too. But you don't have any thought other than the love for each other. The way you are committed to your love affair saying, 'we'll run away and get married if you don't accept it', be committed to your life's goal. Goal is only important. You can name it as anything like education, agriculture, science, cinema, politics and so on.
I keep introducing to you such personalities weekly once, those who were committed to their goals, reaching up to the pinnacle, making them socially useful. There will be great personalities, a few you would have known already like Palam Kalayanasundaram who donated his entire amount of pension, Ayakkudi Ramakrishnan, a physically challenged, who helped to spawn great changes socially, and Ramu, professor from Loyola college, a humble godfather who introduced 'Viscom', the visual communication education in Tamil Nadu. There will also be some youth you are not aware of. Let me introduce them one by one, every week. Let us move towards our goal.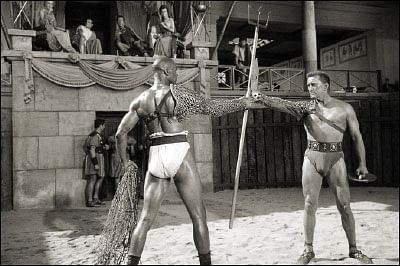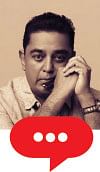 'Spartacus' is my favorite film, very close to my heart, as a regular reader of history and a lover of film industry. I got introduced to this film in 1970, ten years after its release. It is an old movie I intended to watch 'to enjoy an old movie'. Yes, an old movie that transformed me as a new person. A different world opened up in me by reading that historical story with new perspectives. The hero of the story became my historical hero.

Yes, had that slave Spartacus won at the end, Jesus Christ would have spoken differently. If he had spoken differently, Karl Marx would have written a different book. Had he written a different book this would have been a different world. As the rebellion of the slave has failed we remained thousand years backward. Next, by burning the Alexandria library we remained another 500 years backward. They say, 'we would have reached the moon 500 years ago had we not burned the library'. Yes, if we are able to control education and rising of the people so cheaply there's no other great fall to us. A sad example of that is Spartacus. It is a true summary of some of the socialistic verses like victory, bravery, nothing to lose.

Howard Fast is the author of this history. Its screenplay was written by Dalton Trumbo. The America itself is celebrating him as a great hero. This is the film I always recommend to my assistant directors. Now it is to you. Watch it and read about it!

(This article written by Kamalhassan in Tamil has been reproduced in English by V Amalan Stanley)